Everything You Wanted to Know About Miles Teller and Shailene Woodley's Friendship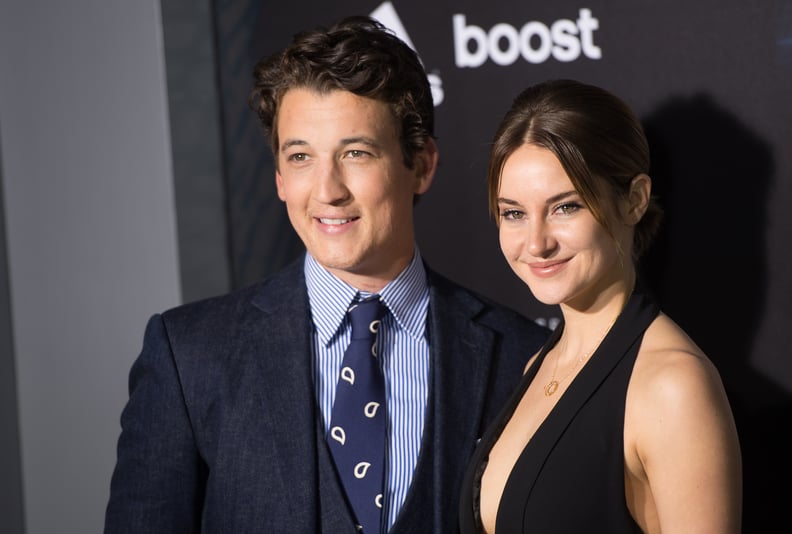 Getty | Tyler Boye
It shouldn't have been much of a surprise that Shailene Woodley and Miles Teller were hanging out at the Kentucky Derby with their friends and significant others. After all, the two actors have been friends for almost a decade, after costarring in several movies in the mid-2010s. Over the years, they've both worked on separate projects, but they've stayed in touch and shown up for each other at major milestones in their lives.
It's always nice to see a friendship lasting the test of time, especially in the fast-paced world of Hollywood. Curious to know more about Woodley and Teller's shared history? Keep reading for a full breakdown of how they met, what they've worked on together, and some of the sweetest things they've said about each other over the years.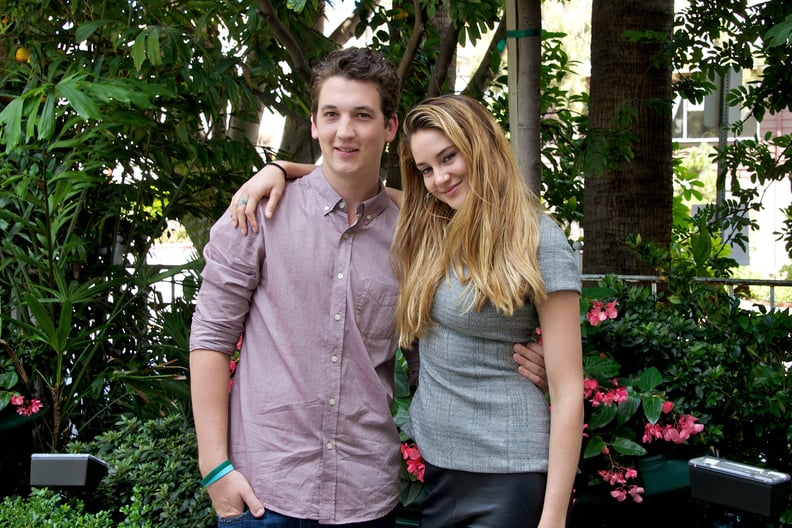 When Did Shailene Woodley and Miles Teller Meet?
Woodley and Teller first met in 2012, when they were cast as love interests Aimee and Sutter in the drama The Spectacular Now.
"It felt right. It was just one of those moments where you instinctually know it has to be that person," Woodley told MTV about Teller's casting in 2013. "I think we help each other, though. He helps me, I think, have more fun when I get caught up in being serious. And I think I help ground himself in a way that's perhaps more natural than his other choices."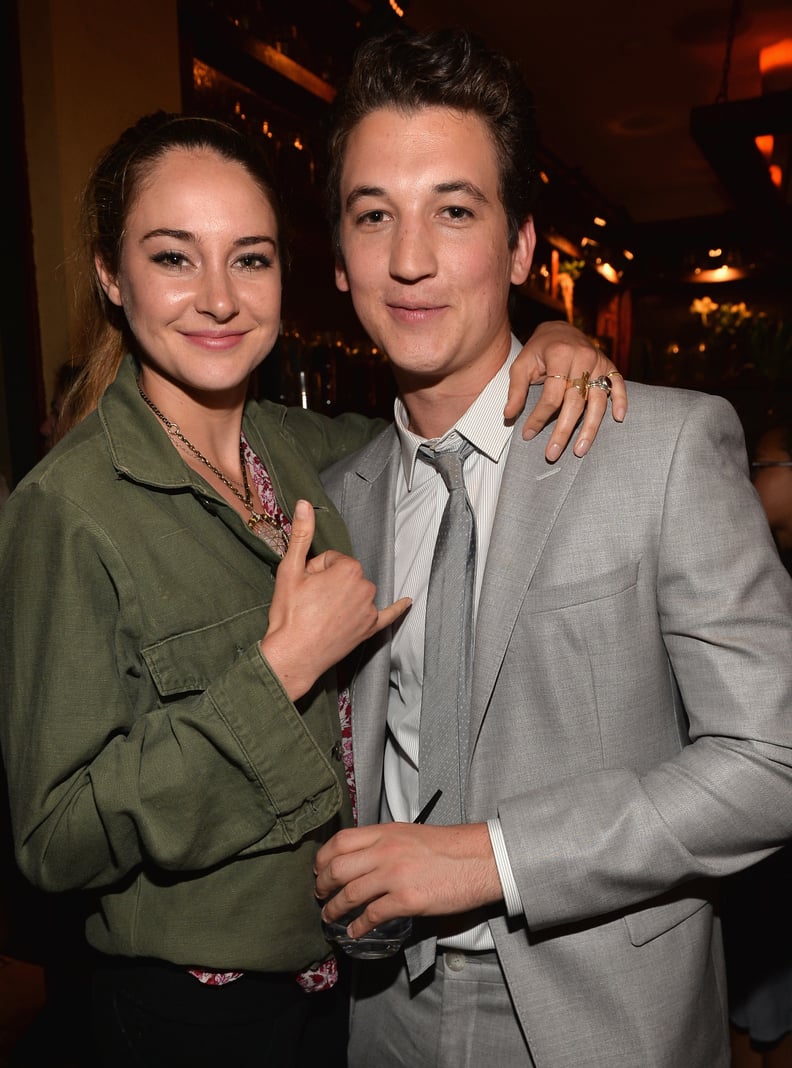 Did Shailene Woodley and Miles Teller Ever Date?
It doesn't seem like it! Although they've been close pals for almost a decade, the duo have never publicly talked about their relationship in anything other than professional and platonic terms.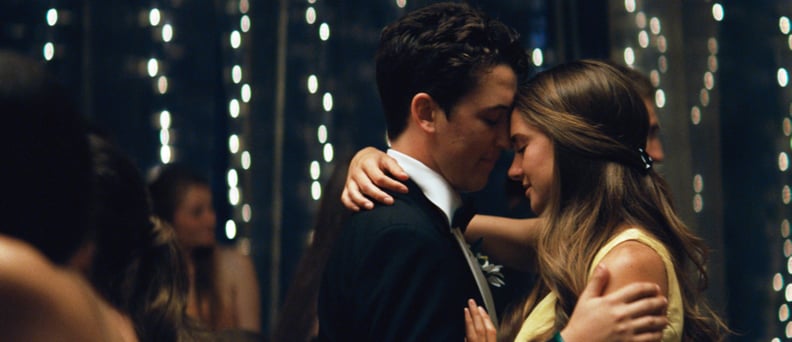 How Many Movies Have Shailene Woodley and Miles Teller Been in Together?
The duo have worked together on a total of four movies so far. They first worked opposite each other in The Spectacular Now, then played rivals Tris and Peter in all three Divergent films.
In 2020, Deadline revealed that the duo had signed on for their fifth film together, the political satire The Fence. They're set to play a pair of liberal newlyweds who find themselves at odds with their paranoid conservative neighbor over a tall fence he insists on building to protect himself from terrorists.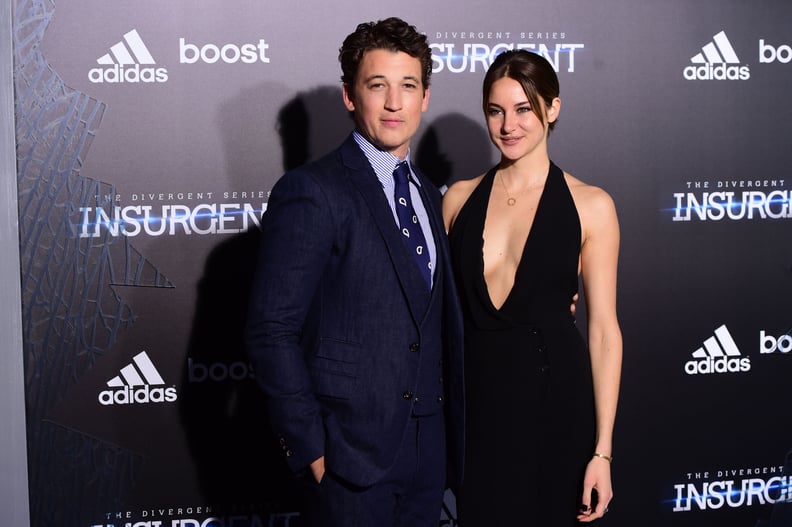 What Has Shailene Woodley Said About Miles Teller?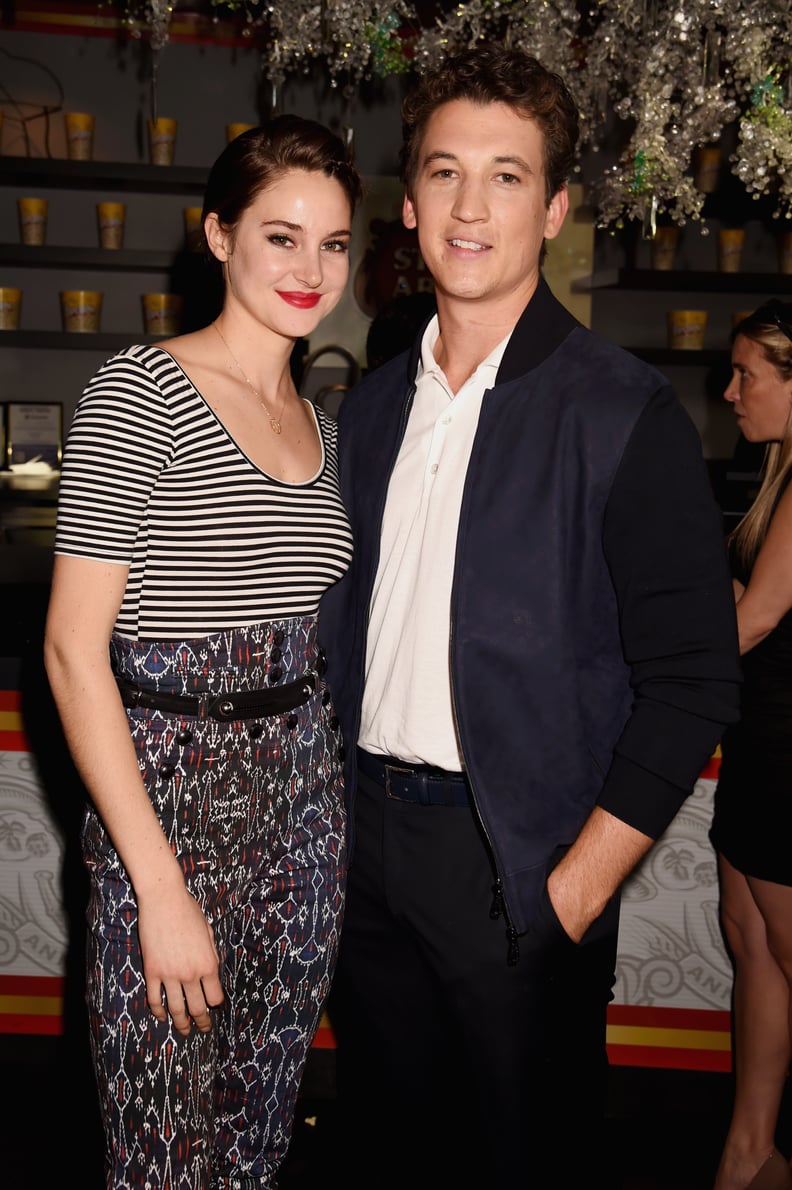 What Has Miles Teller Said About Shailene Woodley?
"As actors, Shailene and I match up well together because we have similar styles in that we do everything very honestly. We're not very showy actors, and I think our technique is just to be very present. So if she does something very different in the scene, I'm going to respond to that and vice versa, which is nice, because you don't have to force somebody to come along with you. It's just very natural."
"With Shailene, I would love to work with her once every couple years. We work very similarly, and I think she's very talented."