Siddiq Saunderson Talks About Wu-Tang: An American Saga
As Wu-Tang Season 2 Comes to a Close, Siddiq Saunderson Wants to Collab With Issa Rae Next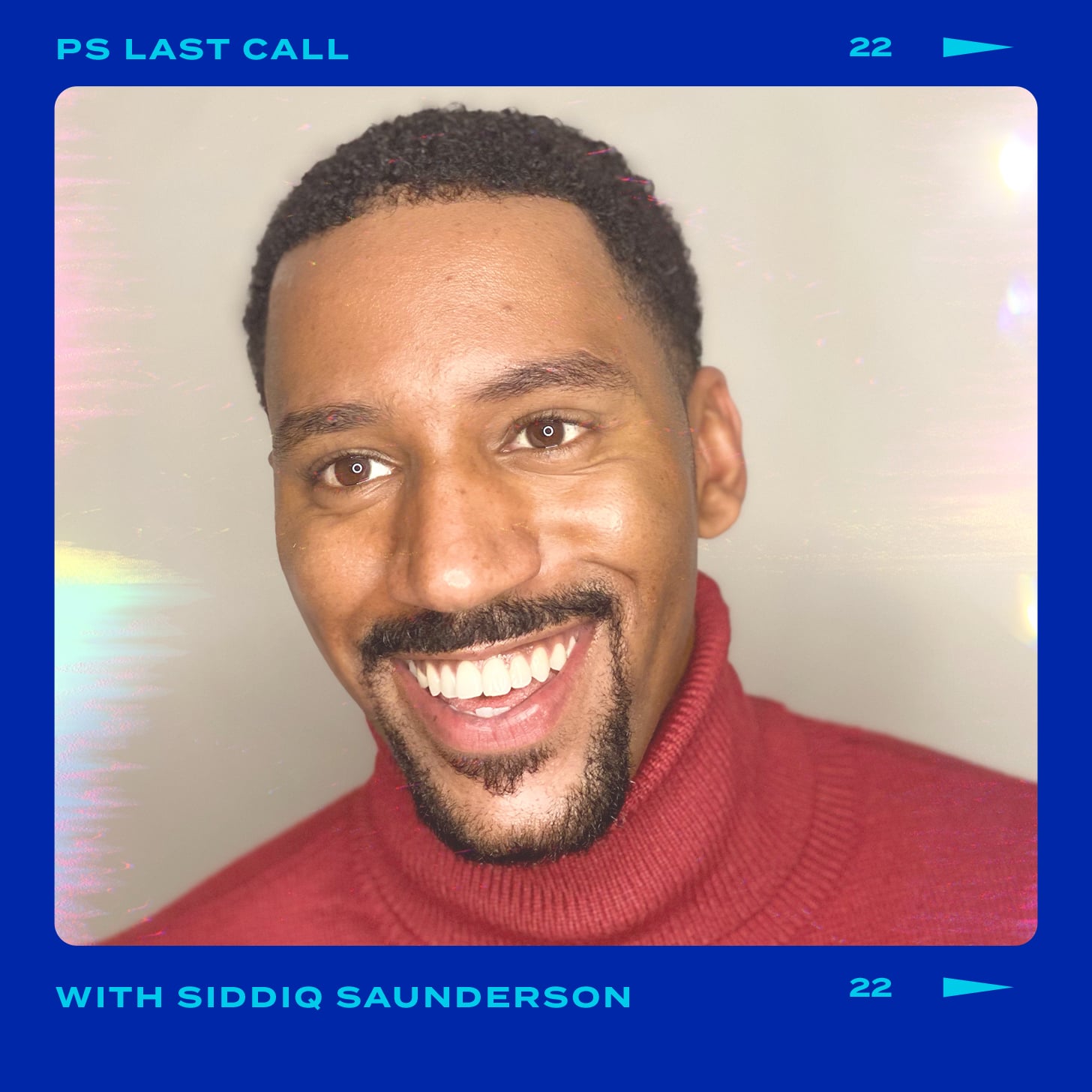 In our Q&A series Last Call, we get down to the bottom of every last thing with some of our favorite celebs — from the last time they were starstruck to the last song they listened to. This week, Siddiq Saunderson takes our call.
Hulu's Wu-Tang: An American Saga quickly gained critical acclaim when it premiered in 2019, and it's gone above and beyond for its second season. Based on the true story of the Wu-Tang Clan and their rise to fame in the '90s, the show follows a talented group of stars — including Ashton Sanders, Shameik Moore, TJ Atoms, and Siddiq Saunderson — as they portray the famous hip-hop group. While the first season heavily revolves around the Wu-Tang Clan's origin stories, the second season has given us a closer look at the group we all know.
With season two officially coming to a close on Oct. 27, actor Siddiq Saunderson, who plays Dennis Coles/D-Lover/Ghostface Killah, described the finale as "the cultivation of sacrifices, extreme passion, and hustle." "It's also the start of something way bigger," he teased to POPSUGAR. As fans tune into the episode, Siddiq is also excited for them to see how powerful the group is as "a team and as brothers, as opposed to as foes." "The entire season, there's been a lot of character development and development within relationships," he said. "The main theme is we are stronger together, which I think is a very important theme for the Black community, especially Black men in America. It's something I'm really proud to be a part of."
It's that same element of togetherness that Siddiq loves most about the cast. "We're all just so deeply ourselves just like the real Wu-Tang," he said. "Sometimes we may bump heads but at the end of the day, we all have a common goal in mind, which is to create the best television out there. We all contribute something so unique to ourselves in that way. When that energy all comes together, when we have those scenes where we're performing as a group, it just works."
While the show hasn't been renewed for a third season yet, Siddiq hopes to showcase more of Wu-Tang Clan's rise to superstardom in future episodes. "My hope is that we get a third season and that the audience can continue to take this ride with us and be on this journey with us to stardom. Now that I'm not Dennis or D-Lover and I'm moving into Ghostface Killah, the audience [will be] part of that journey and see us re-create more of their iconic music. I'm looking forward to more of that because I think that's what sets our show apart. Our show is now very much about the music industry and less about the street life of NYC. I'm very excited for us to become the megastars of Wu-Tang in front of this audience." Read the rest of Siddiq's Last Call interview below.
What was your last day on set of Wu-Tang season two like?
The last day on set was actually our promo shoot, which was really fun. The stakes were super low. I just remember pulling up and everybody was in a celebratory mood because it was the last day. We toasted some Champagne once everything was finished and it was a nice last hurrah before we finally wrapped.
What's the last thing you did for self-care?
I rented out a dance studio and just went in and stretched and put on some music and was just freestyling, which was a big part of my life and my artistry growing up. I haven't been in touch with that, so recently I just rented out studio space and was in there moving through my body and using my instrument. That was really great for my self-care.
What's the last song you listened to?
"From the Garden" by Isaiah Rashad and Lil Uzi Vert.
What's the last thing you did with one of your Wu-Tang costars off set?
I was in LA and I was hanging out with Zolee [Griggs] who plays Shurrie on the show. We just grabbed some food and some drinks and caught up about life and our careers and all that's going on between us. That was really nice to just see her and catch up because we hadn't seen each other in a while.
What's the last piece of advice you received that changed your life?
Everything happens in God's timing. That's a piece of advice that I've gotten a lot, but it's one of those that I have to keep getting in order to apply it in any given moment or whatever moment that I'm going through. In this career, that's a nice reminder that everything happens in divine timing and when it's supposed [to]. I was just going through not getting a role that I really wanted, and remembering that helped me heal from that and just continue to move on because that's just kind of the name of the game within this career path that I've chosen.
What's the last show you binge-watched?
You on Netflix, as I'm sure everybody else did. One of my classmates and one of my best friends actually is Victoria Pedretti who plays Love Quinn on the show. I was just hanging out with her in LA as well. I don't watch it just because of her, but I always got to support my friends. It's just a really dope show. Really wild too.
What's the last thing you ordered online?
Food from Grubhub. I ordered some empanadas last night because that was the only thing that was open, but they were really, really good.
What was the last gift you received?
I was gifted some really dope clothing pieces from this brand called Tier NYC. I just went to their headquarters and met two of the founders of the company. We just had really great conversation about art and life and they were big fans of the show, so they gifted me some really nice pieces that I look forward to wearing for the fall and the winter time.
What's the last book you read?
Well, I'm actually still reading it, but I'm reading this book called The Water Dancer by Ta-Nehisi Coates. It's one of his novels. I know he has a lot of other popular books, but this one is a fiction about this guy in the South and he's unable to remember what his mother is like or looks like and starts having these visions and these flashbacks. It's a really interesting book.
When was the last time you were starstruck?
It was a little while ago when I was in the room with Issa Rae. I don't know if it's necessarily starstruck, but I definitely was very excited because she's somebody who I have been watching since Awkward Black Girl. Then to see her do Insecure and the rise of her career and all that she's doing and contributing to the forward momentum of this industry, I was excited to be in the same room as her. I'm very, very, very excited [for the final season of Insecure] and I'm more so excited [for] when our paths can finally cross artistically, because I just know that the worlds that she builds and creates, there's a lane for me in there in one of these shows.
Image Source: Siddiq Saunderson