Simone Biles and Stacey Ervin Jr.'s Cute Vacation Pics Are Making Us Belize in Love All Over Again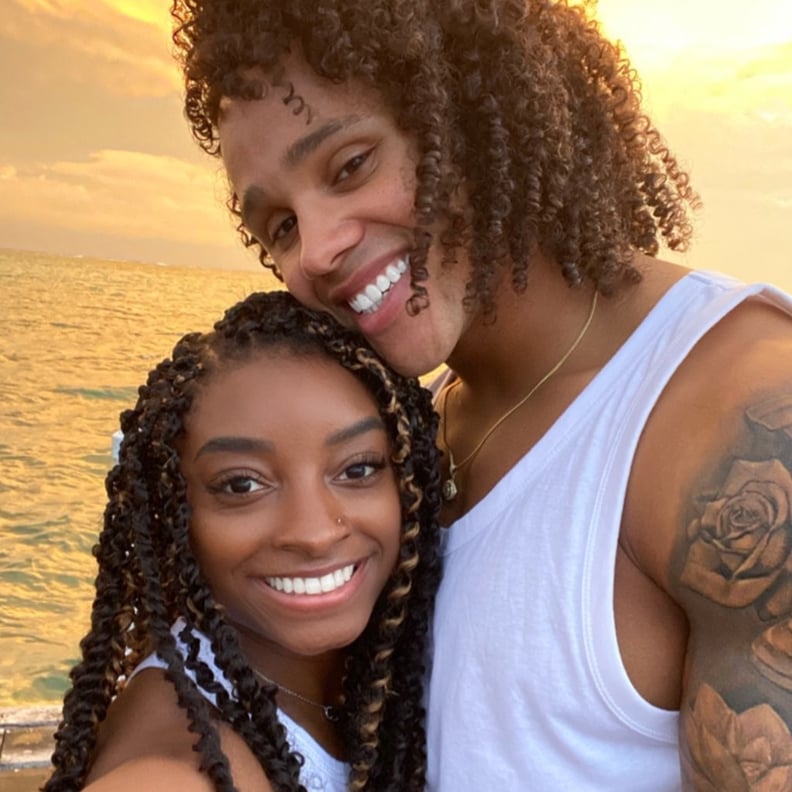 Simone Biles and Stacey Ervin Jr. are quickly cementing their title as the cutest couple of 2019, and yep, they've just gone and melted our hearts all over again. The pair jetted off for a family vacation to Belize for Thanksgiving this year, and the night before the holiday, they both shared the most adorable photo to their Instagram accounts. Please, can we all take a minute to swoon over the looks of pure love and joy on both their faces? And don't even get us started on Stacey's punny caption.
Simone and Stacey haven't been shy about their love since getting together two years ago, and regularly post photos to social media sharing how blissfully happy they are together. We first melted over Stacey's proud reaction when Simone won her record fifth World Championship all-around gold medal in October, and since then we've been losing it over how sweet they are. From a Fall-themed photo in a pumpkin patch to their matching Halloween costumes and now their family vacation in Belize. Ahead, see all the photos from their vacation so far.