Simu Liu Calls Out NBA All-Star Game's Look-Alike Segment
Simu Liu Calls Out the NBA All-Star Game's Celebrity Look-Alike Segment: "This Wasn't Cool"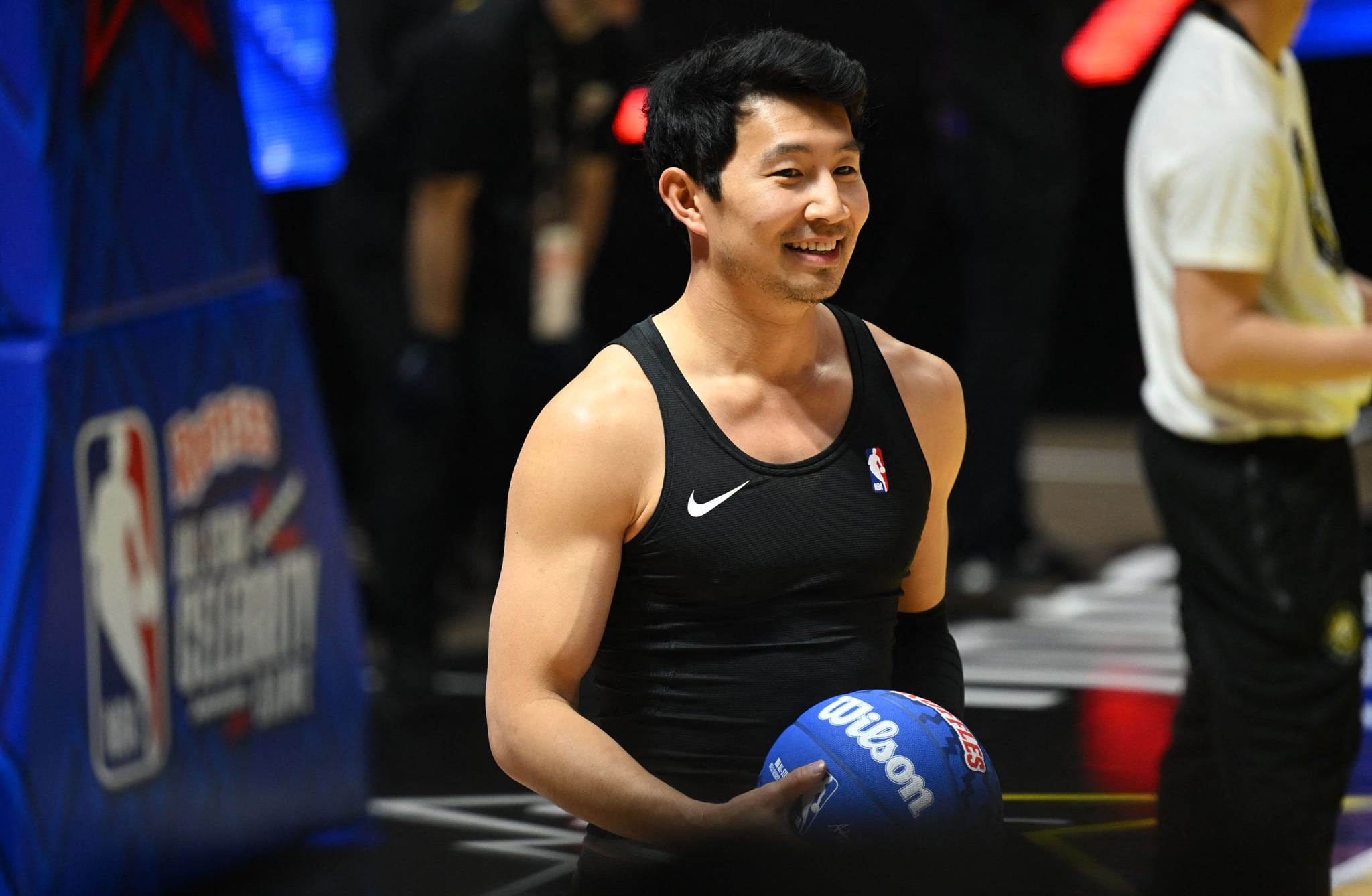 On Feb. 17, Simu Liu played in the 2023 NBA All-Star Celebrity Game, where he was part of Dwyane Wade's winning team. While the actor enjoyed the evening, he's calling for the NBA to do better after a celebrity look-alike segment featured his photo alongside that of an attendee who appeared to be of Asian descent. Liu, a Canadian actor who was born in China, noted that he and the man didn't look alike at all. (POPSUGAR reached out to the NBA for comment on the segment but did not receive an immediate response.)
The "Shang-Chi and the Legend of the Ten Rings" star reshared a screencap of the moment that was tweeted by a fan. "I had a great time but this wasn't cool," he wrote on Twitter.
In a second tweet, Liu clarified that he had a positive experience with the event organizers and his fellow players. Ultimately, it was only the segment that he took issue with, and he also made sure to note that he meant no disrespect to the audience member he was compared with.
"To be perfectly clear the entire org and ops team surrounding all-star have been nothing but absolutely stellar to myself and all my friends. this was just one person with a camera. and no disrespect to my man in the videotron either! he's gorgeous we just don't look alike," he tweeted.
Liu's fans backed him up on Twitter. One person wrote, "This is so bad in many ways." "Game of Thrones" alum Nathalie Emmanuel added, "Oh absolutely not." Another fan summed up the issue writing, "The issue here is that they have no similar characteristics other than being Asian. Usually when they do this bit, there's SOMETHING to connect. Haircut, beard, build, something. This is literally just playing into the 'all Asians look alike' stereotype."