Sosie Bacon From "Smile" Has 2 Mega-Famous Parents
In addition to leaving you with nightmares, the new scary movie "Smile" may have you wondering where you've seen its leading lady, Sosie Bacon, before. The reason why she looks so familiar is pretty simple: she's the daughter of Kevin Bacon and Kyra Sedgwick.
Sosie, now 30, got her start in acting when her dad cast her in 2005's "Loverboy" as the 10-year-old version of the main character Emily (who happened to be played by her mother, Sedgwick). Since then, Sosie has been building up an impressive resume. While she snagged several small roles throughout the years, her career hit a high note in 2017 when she was cast as Skye, the high-school outcast with a good heart, in "13 Reasons Why" on Netflix.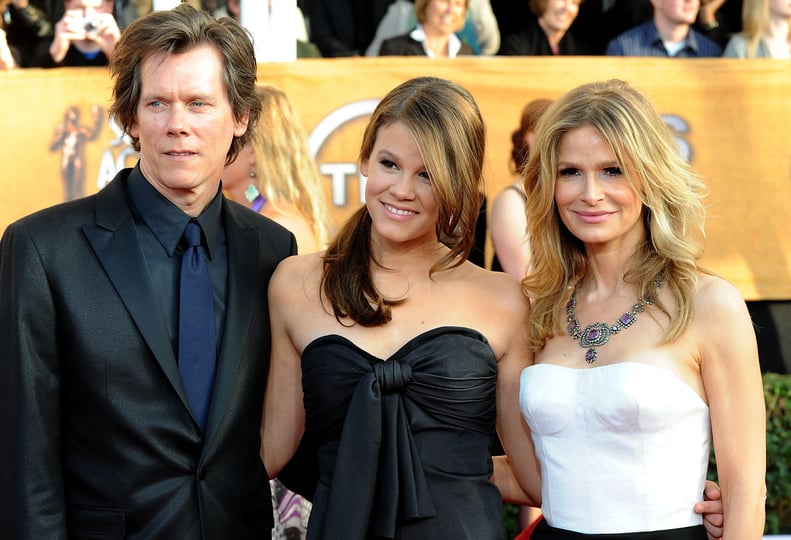 From there, Sosie's star only rose higher thanks to roles in "Narcos: Mexico" and "Mare of Eastown," in which she acted alongside the incomparable Kate Winslet, absolutely holding her own. Her starring role in "Smile" is just the latest impressive addition to a career shaping up to be as bright as her famous parents'.
And appearance-wise, Sosie is really equal parts Kevin and Sedgwick, and it's kinda trippy. Check out these photos of Sosie with her famous parents that prove it.