SZA on Her New Album and Fight For Environmental Justice
SZA Is Busy Fighting For Climate Justice, but Don't Worry, Her Album Is Still on the Way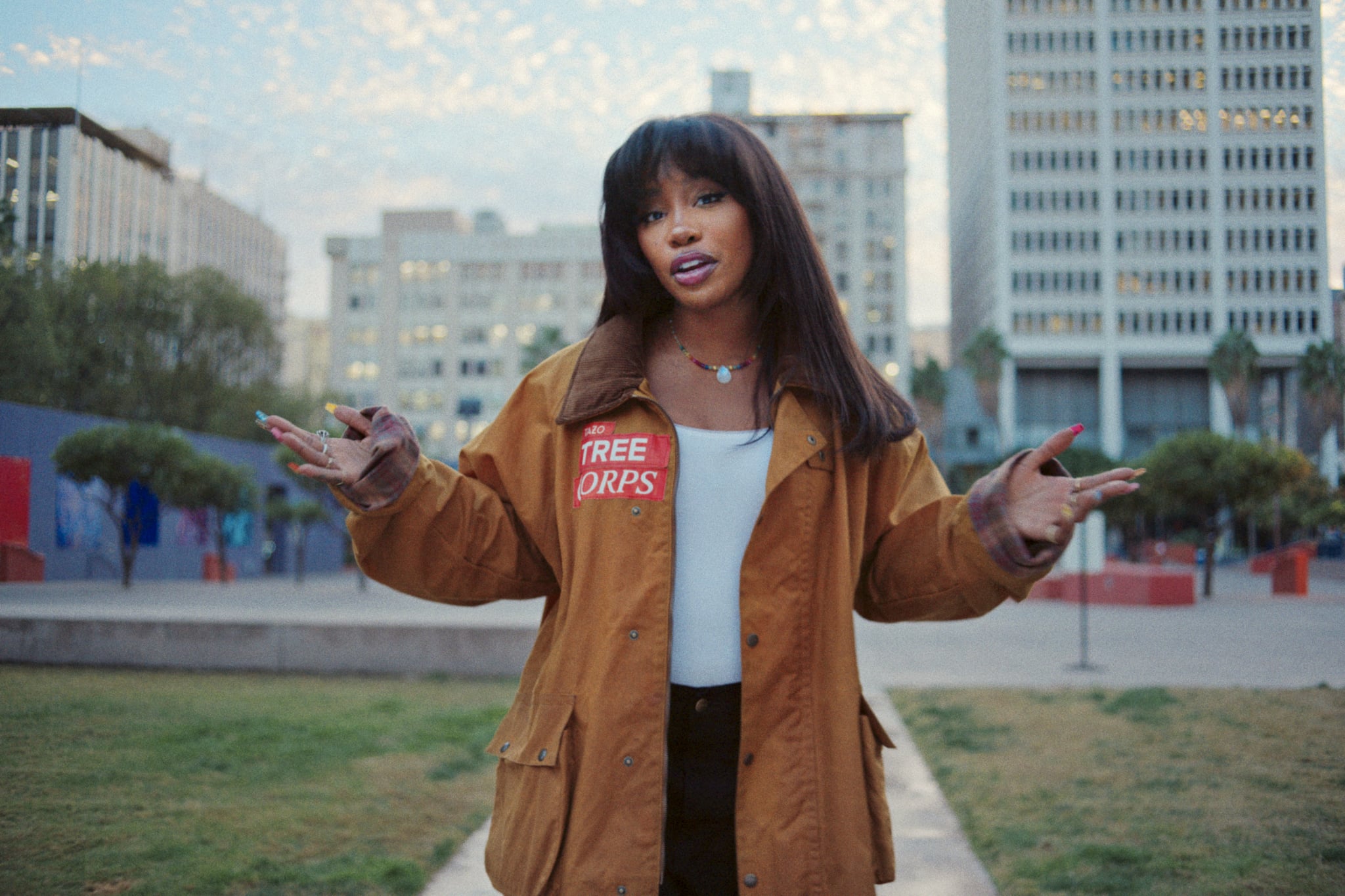 SZA has the answers you've been searching for. Firstly, she promises her next album is coming soon — she's been in the studio for 12 hours every day to make sure of it — and yes, we'll finally hear the full version of that unreleased "Shirt" track TikTok made viral. "I've been catapulted into rushing my album, which I said I wasn't gonna do," the singer recently said in a conversation with POPSUGAR. But she knows fans are desperate for a followup to 2017's Ctrl, especially after the surprise release of "Hit Different" and "Good Days" late last year, so she's dedicating the next couple of months to focusing on her music. "I'm just trying to have fun and really let my heart speak and get out of my head," the 30-year-old singer-songwriter said of recording the album, which, though unlike previous offerings, she admits is moving in different directions every day.
I'm different, so how could [my music] not be different?"
"I'm different, so how could [my music] not be different?," she said. "So much of me is in my music, it's literally verbatim whatever's on my mind, and I see the world way differently than I did [before]." While Ctrl was written from her perspective looking back on her younger self in high school and college, her new album is focused on the present. But she's quick to add she'll never see herself as "this old grown woman," so her "hyperpresent inner child" will still come through in her new music. "I'm still calamitous and a little chaotic because that's just a part of my inner child," she said.
Speaking of chaos, the world is certainly different than it was when she was working on her last album more than four years ago. "I was born feeling chaotic and now that everything is finally equally chaotic, I feel like I'm in the right place at the right time," she said. She might call herself chaotic, but I'd say she's passionate. SZA's passion for life is clear as day throughout our Zoom conversation. Her eyes light up when she's talking about everything from her upcoming music and environmental activism to her love of essential oils and close friendship with Lizzo.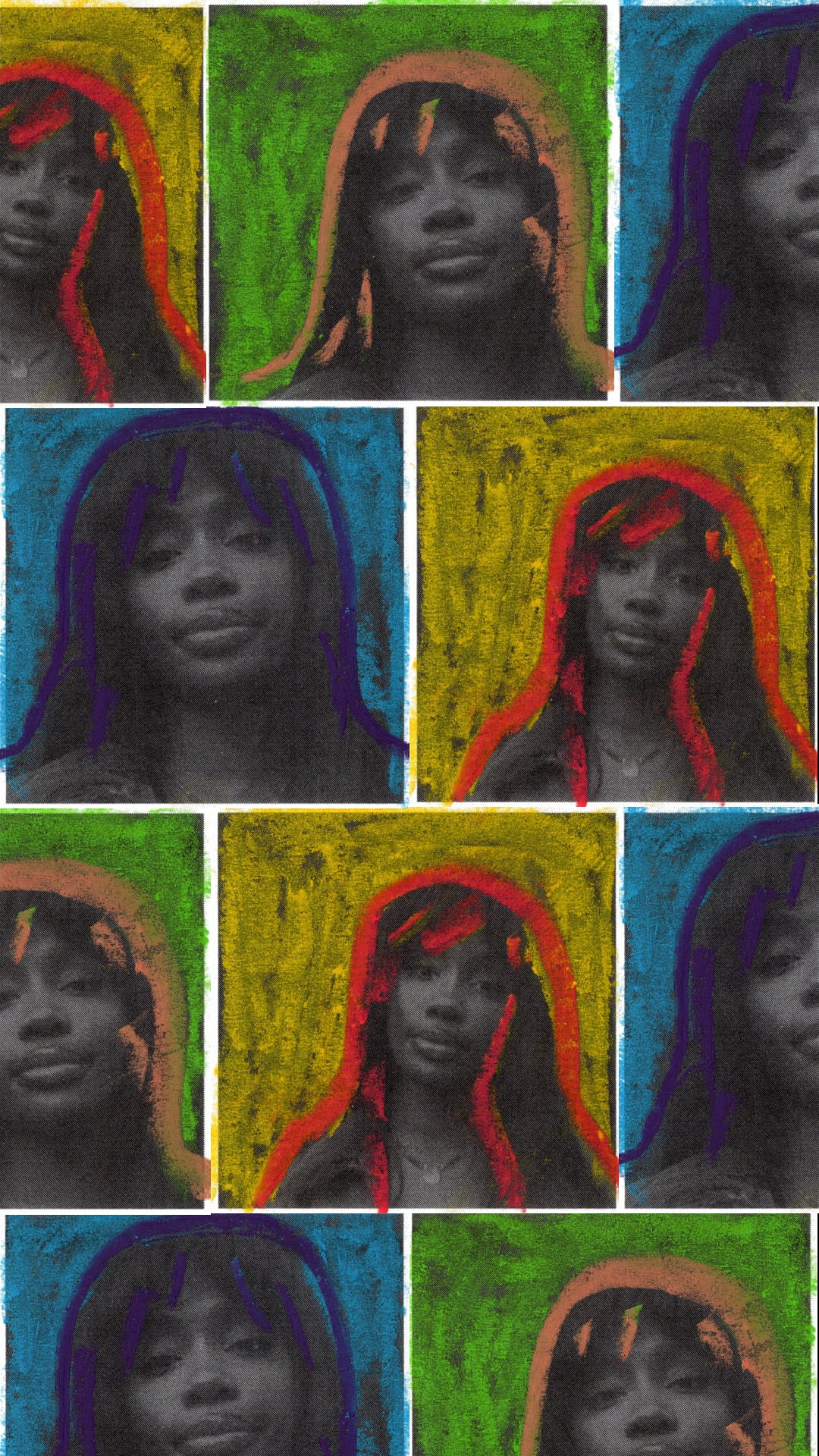 So it's safe to say we can expect that emotion to shine through in her music, along with the soulful vulnerability and sultry sound we know and love. However, she's cautious of strictly categorizing her music as R&B; she's not a fan of labels. "Labeling is so dead and so done, and it really does everybody a disservice," she said. Don't get her wrong, she's inspired by the state of music in general, but when it comes to R&B, she's "excited to continue to shatter any boundaries or titles 'cause that's what has to happen for us to grow."
She continued, "I think R&B was used as a way to pigeonhole Black music and Black artists who sing their feelings in a very highly emotive and rhythmic way at the same time. Recalling a recent experience, she shared, "I literally just had somebody tell me that I wasn't being R&B enough for something that they were having me working on. But it's like, you want me to sound how you think Black women should sound based on past music. I consider myself to be singing the blues with rhythm or just singing how I f*cking feel, period."
SZA's album isn't the only project on her plate. She also has her heart in her new partnership with Tazo and non-profit American Forests, fighting for climate and environmental justice and creating job opportunities in disproportionately impacted communities. Her devotion towards achieving environmental justice started long before the collaboration, born out of her first hand experience with environmental racism and a deep interest in ocean conservation and microbiology. She's "super fascinated by the water" — "maybe it's 'cause I'm a Scorpio with a Pisces moon," she joked — and even studied as a marine biology major back in college.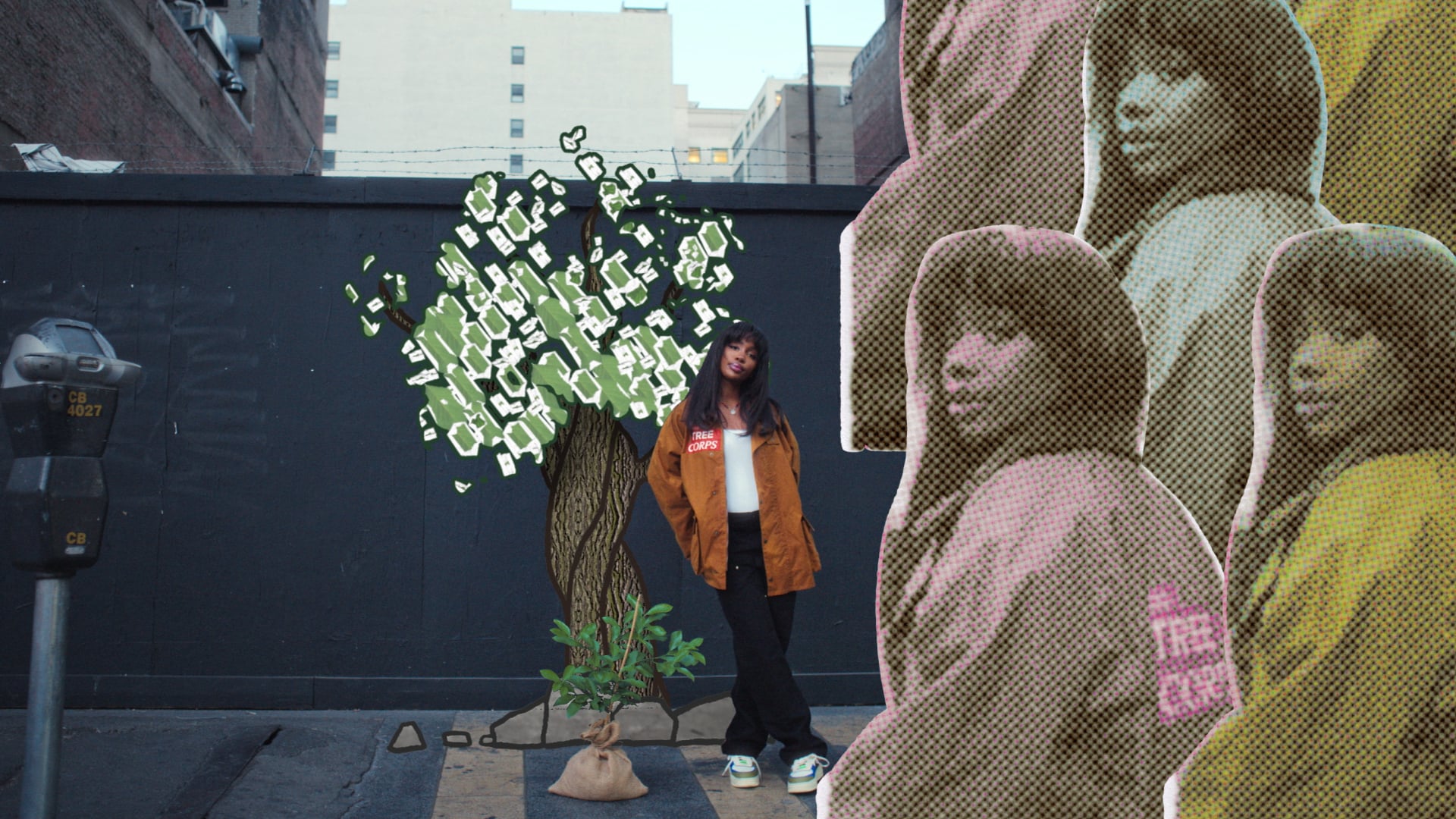 Throughout her learnings, she's become most passionate about advocating for communities of color affected by the negative impacts of climate change. She's lived in a few different places; she grew up in Maplewood, NJ with her family, moved to LA's Carson county when she first moved to California, and resided in apartments in the Bronx, NY along the way. In each neighborhood, she's always noticed the lack of trees, poor air quality, and smoke billowing from the exorbitant number of factories. "You can visually see what environmental racism does," she explained. "If the trees are dying in this place, and the water quality is bad, how do you expect human beings to survive in this exact same environment?"
"We all deserve the access and the exposure to that quality of life."
She's not wrong. According to a staggering New York Times statistic, neighborhoods where low-income communities of color reside can be five to 20 degrees hotter than predominantly whiter areas in the same city. Dating back to the 1930s, largely Black neighborhoods were redlined and marked as "risky investments," and as a result, those areas are some of the hottest in the summer almost a century later, with a dearth of trees and too many paved surfaces. What's worse is that we think we deserve this, SZA said. "People of color, it's all we know. I know people who move out of the city or visit suburban areas and they feel weird. They feel displaced among all the quiet, the nature sounds, and the smells, and that is sad because we all deserve the access and the exposure to that quality of life."
But tree equity can help change that. While planting trees may not be able to solve climate change, they do play an important role: as trees grow, they can help remove carbon dioxide and purify the air, prevent flooding, and even decrease local air temperatures. And one of the most important things SZA has learned is to lean on and expect more from large companies that have the privilege and access, like Tazo, to help impact these communities. That's why SZA teamed up with the tea company and American Forests to launch the Tazo Tree Corps, a locally hired and paid workforce to plant trees and promote tree equity in five cities historically affected by discriminating zoning practices, including Richmond, VA, Minneapolis, MN, Bronx, NY, San Francisco Bay Area, CA and Detroit, MI.
"Sustainability is deeply intersectional, down to fashion, your everyday activities, and the belief system you carry," SZA shared. So while putting pressure on big corporations to create impact is certainly important, she also believes in individual responsibility and wants more people to join her in incorporating thoughtful, small changes into their everyday lives. Whether it's switching from regular plastic straws to metal — "everything literally does taste better" — or using a water filter or thrifting your clothes and avoiding purchasing pre-cut produce, it doesn't have to be insurmountable or overwhelming, she said. "I think any small thing counts at this point, 'cause we're heading into a dangerous place fast." Learn more about Tazo Tree Corps and apply to help reforest BIPOC communities here.