No Women Were Nominated For Best R&B Album at 2021 Grammys
The Grammys Snubbed Women For Best R&B Album, and It's Frankly Bullsh*t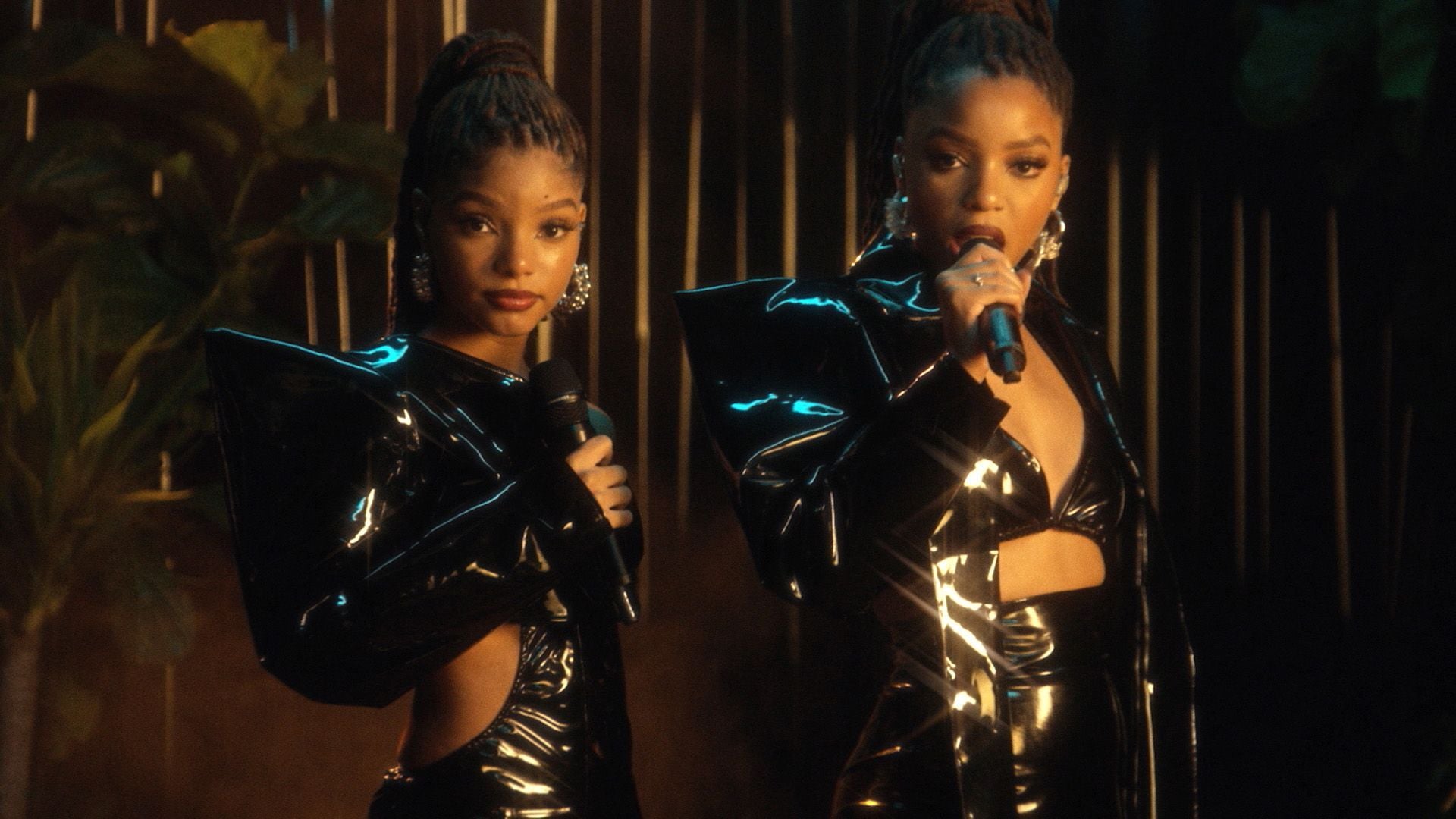 Image Source: Getty / BET Awards 2020
It's 2020, so it seems appropriate that when the Grammy nominations for 2021 were announced on Nov. 24, they were a hot mess. Some of the nominees were well-deserved, like Chika and Megan Thee Stallion's nods for best new artist and BTS making history with their nomination for best pop duo/group performance for "Dynamite," but the snubs were glaringly obvious.
I may have been distracted by the crumbling of our democracy for a bit, but I know for damn sure that men weren't the only artists coming out with R&B albums in the last year. So, why are they the only ones nominated for the category? While the nominees for best R&B performance, traditional performance, song, and progressive album have both men and women, the best R&B album category is solely made up of men. No disrespect to Ant Clemons, Giveon, Luke James, John Legend, or Gregory Porter, but these five nominations don't make sense. According to Billboard, out of the 14 R&B releases that have reached No. 1 on its Top R&B Albums chart in 2020, nine of them have been from women. And yet none of those women garnered the top nomination in their genre? Teyana Taylor said it perfectly herself when the nominations were announced, tweeting, "Y'all was better off just saying best MALE R&B ALBUM cause all I see is d*ck in this category."
Y'all was better off just saying best MALE R&B ALBUM cause all I see is dick in this category. https://t.co/LlL769FbTR

— TEYANA M.J. SHUMPERT (@TEYANATAYLOR) November 24, 2020
It is not an exaggeration to say women have been at the top of the musical food chain these past few years, from rap to pop, rock, and R&B. Billboard itself recognized Taylor, Summer Walker, Kehlani, and Jhené Aiko as standout artists who are "pushing the boundaries of the genre," and women like Emily King, Chloe x Halle, and Ledisi scored nominations in other Grammy R&B categories. So why would the award show freeze women out of the overarching award?
Of course, there's the "progressive" R&B album category, which used to be known as the best urban contemporary album before the Recording Academy realized the thinly veiled racism would no longer fly in modern society. Despite being nominated in regular R&B categories, Aiko and Chloe x Halle's albums landed under the progressive umbrella. The albums absolutely deserve the recognition, but it feels like a throwaway to make up for the fact that they weren't in the general R&B album list. The Bailey sisters' "Do It" isn't nominated for best progressive song, it's nominated for best regular degular R&B song — so why isn't their album getting the same treatment? Oh, it must be because "progressive R&B" is just another way of saying, "This doesn't fit our standard idea of real R&B, so we're going to label it something different." Drums or a different beat don't make a song or album less R&B; we don't need a new category!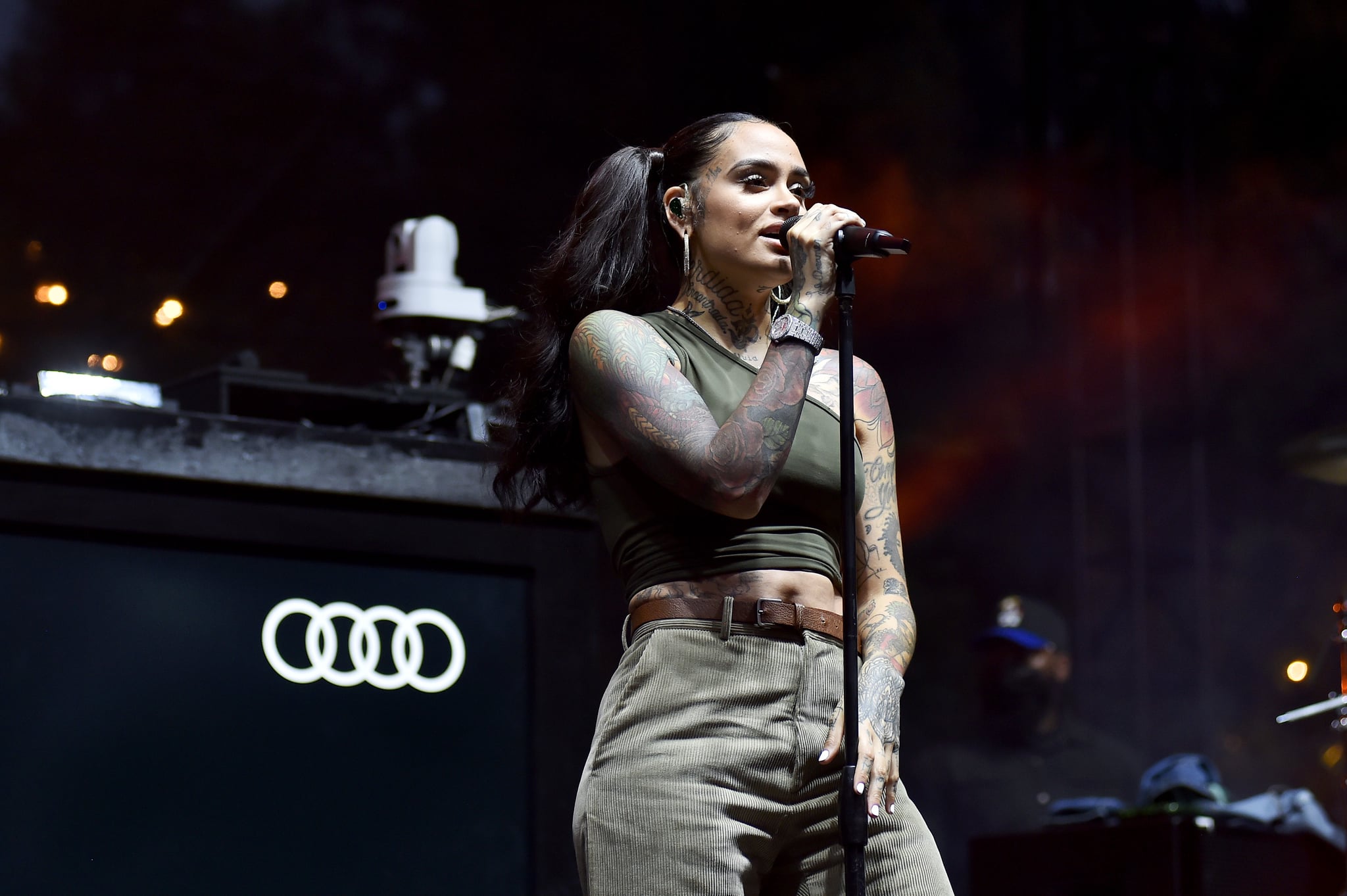 Image Source: Getty / Stefanie Keenan
It's incredibly frustrating that in a year when women have consistently put out quality content that, quite frankly, bests their peers, they don't get the respect they've earned. A nomination is a nomination, and I'm sure it's an honor to be considered, but it would be even more of an honor to get the nomination that your work deserves. If the Academy was looking for nominees (even though it didn't seem to have this problem with its other R&B categories), here are some ideas of who should have been listed under best R&B album:
Chloe x Halle's Ungodly Hour
Kehlani's It Was Good Until It Wasn't
Taylor's The Album
Victoria Monét's Jaguar
Aiko's Chilombo
In fact, that could have been the whole thing.