The Seriously Shocking Link Between Taylor Swift's Boyfriends and BFFs
For better or for worse, Taylor Swift's dating life has been a topic of discussion since she took the world by storm with her bevy of breakup anthems. From her early relationships with teen heartthrobs like Joe Jonas and Taylor Lautner to her short-lived dalliance with One Direction's Harry Styles, the singer has had multiple high-profile romances that have played out in the media. Here's something that might blow your mind about Taylor's boyfriends, though: almost all of them have, at some point, dated someone that she is (or used to be) friends with. Taylor admitted the overlapping relationships in a recent Vanity Fair interview when talking about how her squad stays drama-free, saying, "We even have girls in our group who have dated the same people. It's almost like the sisterhood has such a higher place on the list of priorities for us. It's so much more important than some guy that it didn't work out with."
While she's not the only star to share an ex with a famous friend, it's worth highlighting the fact that Taylor seems to be swimming in the same dating pool as some of her celebrity girlfriends. Keep reading to see which stars she and her friends have been linked to over the years.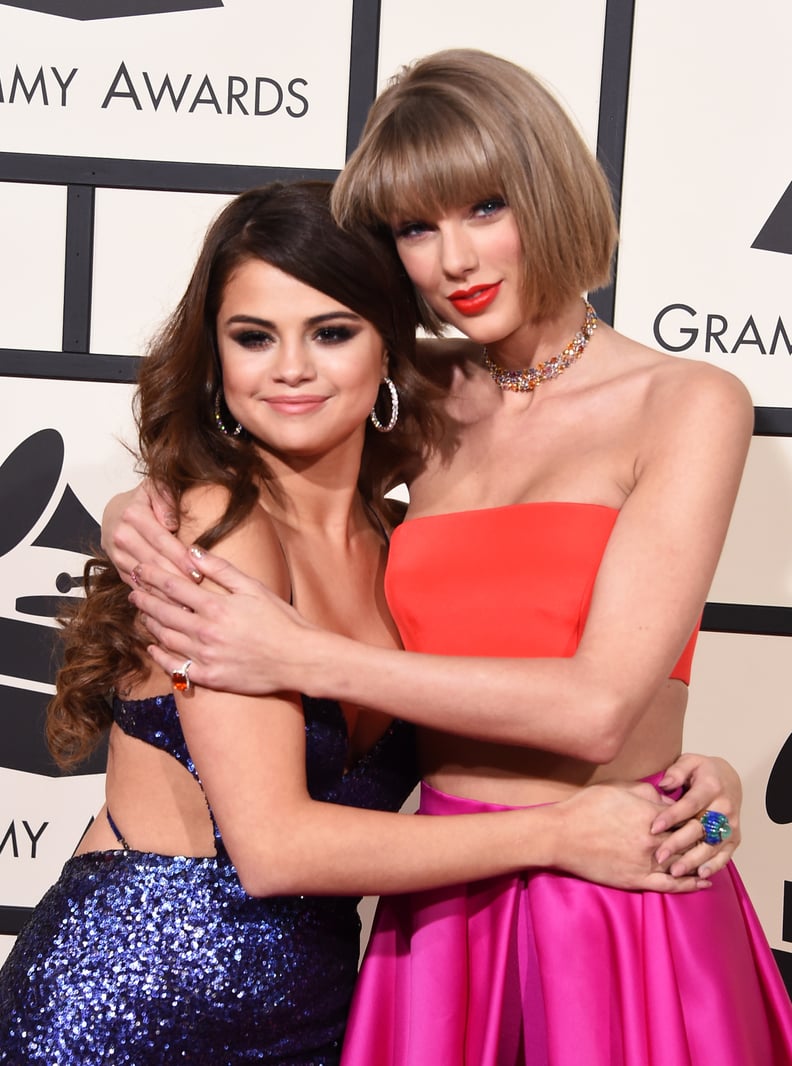 Selena Gomez
The BFFs have a lot of things in common, one of which is that they've both dated Taylor Lautner. Taylor and Taylor were together for three months (from August to November) in 2009, but before then, he was linked to Selena.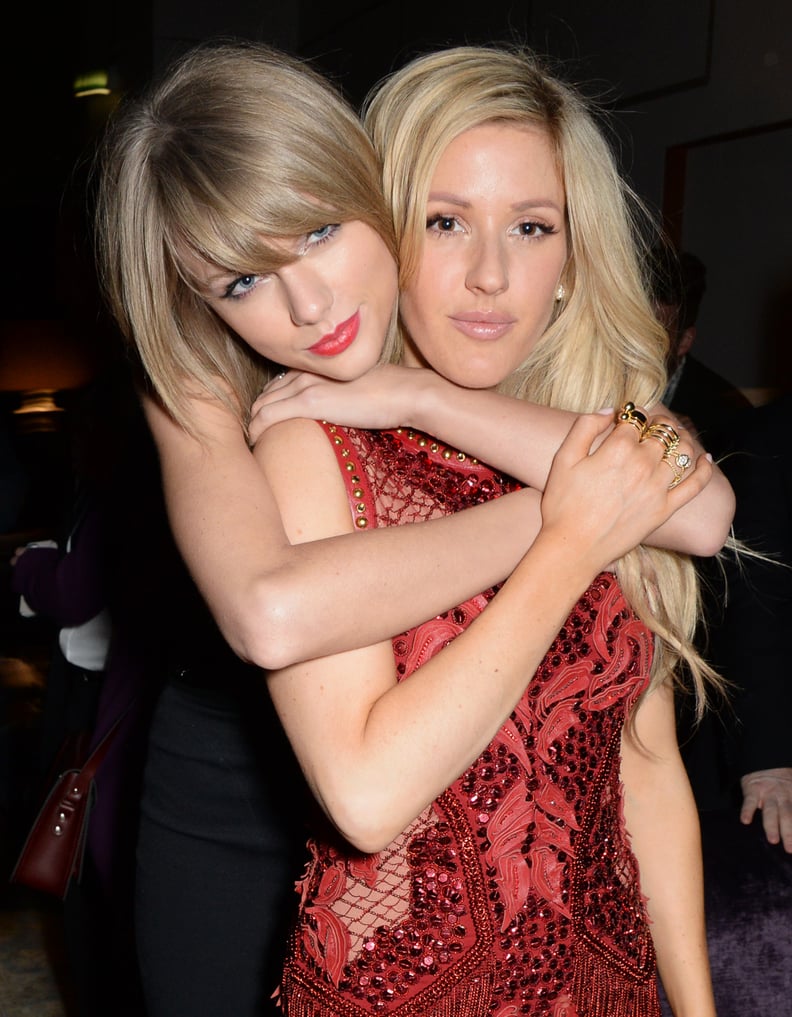 Ellie Goulding
Both singers have been romanced by Calvin Harris. Ellie Goulding dated the DJ back in 2014, and Taylor was recently linked to him after they were spotted getting cozy at a concert in Nashville in March. What's more, Ellie and Taylor have both dated members of One Direction — Niall Horan and Harry Styles, respectively.
Ellie recently admitted to setting Calvin and Taylor up, telling The Sun, "I did play matchmaker, that's true. Calvin is a really great mate and he's so fantastic, and Taylor is such a cool person who I love. I thought, 'They're both really awesome and both really tall, they'll be brilliant together."
Katy Perry
They may not quite be friends any more, but Taylor and Katy have both dated John Mayer. Katy and John began their romance in 2012 and famously dated on and off for almost two years; they broke up in February 2014 but are rumored to have reconnected. Taylor was linked to John back in 2009, although it's not clear how long their relationship lasted — though we do have her song "Dear John" and his tune "Paper Doll" to help put the pieces together.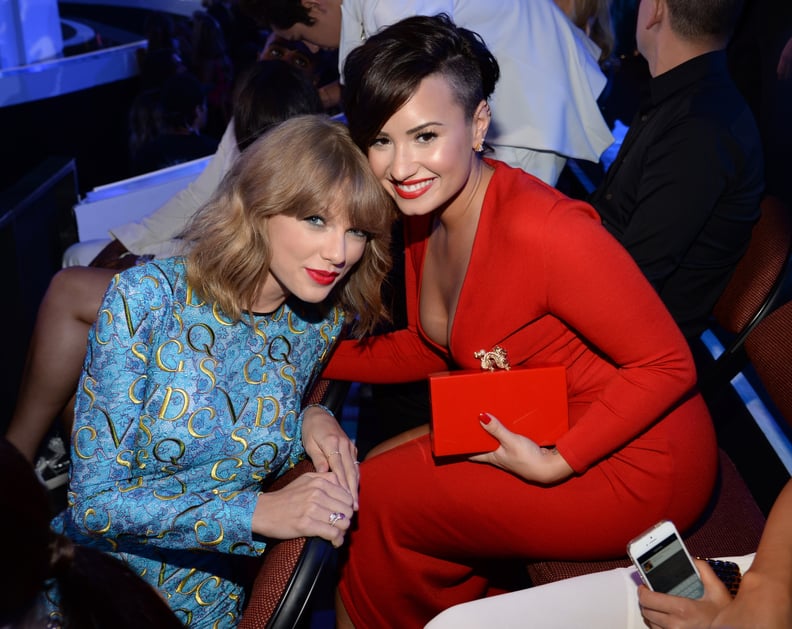 Demi Lovato
Taylor and Joe Jonas dated briefly in 2008 (he reportedly dumped her over the phone). Joe began dating Demi Lovato in March 2010, but they split a few months later.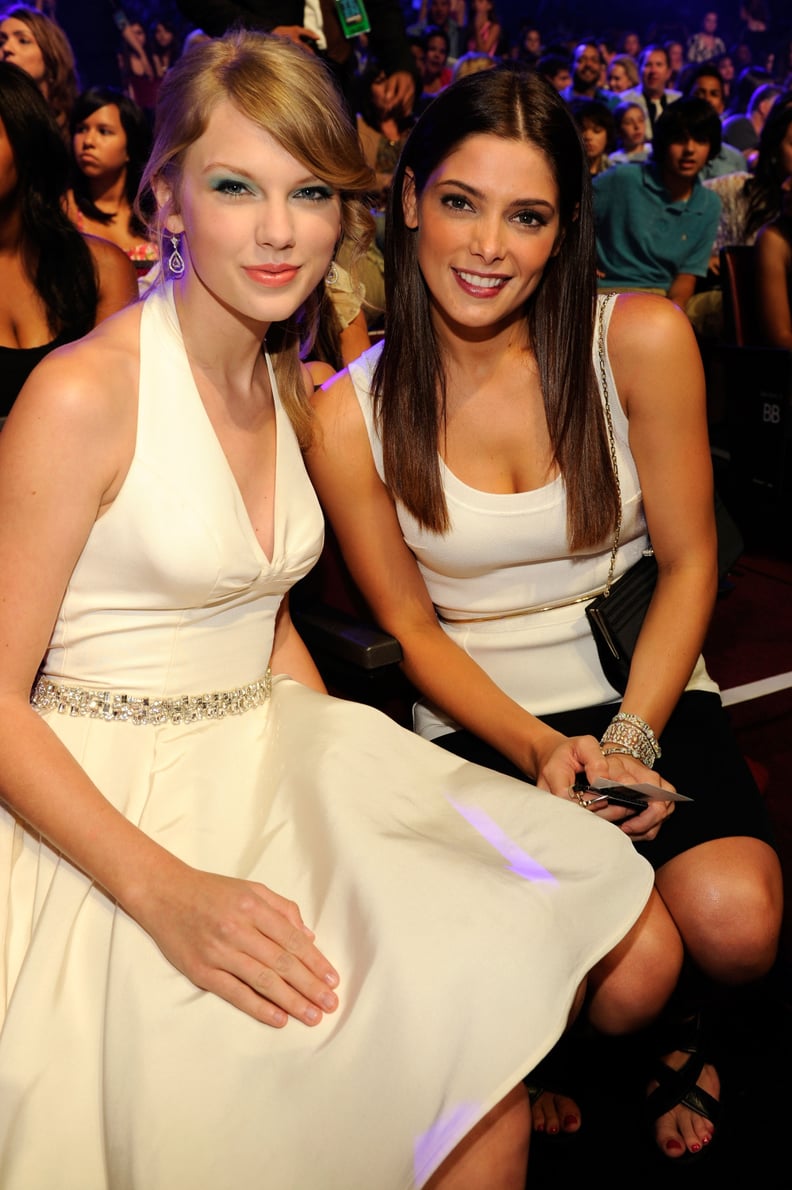 Ashley Greene
Like Taylor and Demi, Ashley Greene also dated Joe Jonas — they were together from Summer 2010 to May 2011.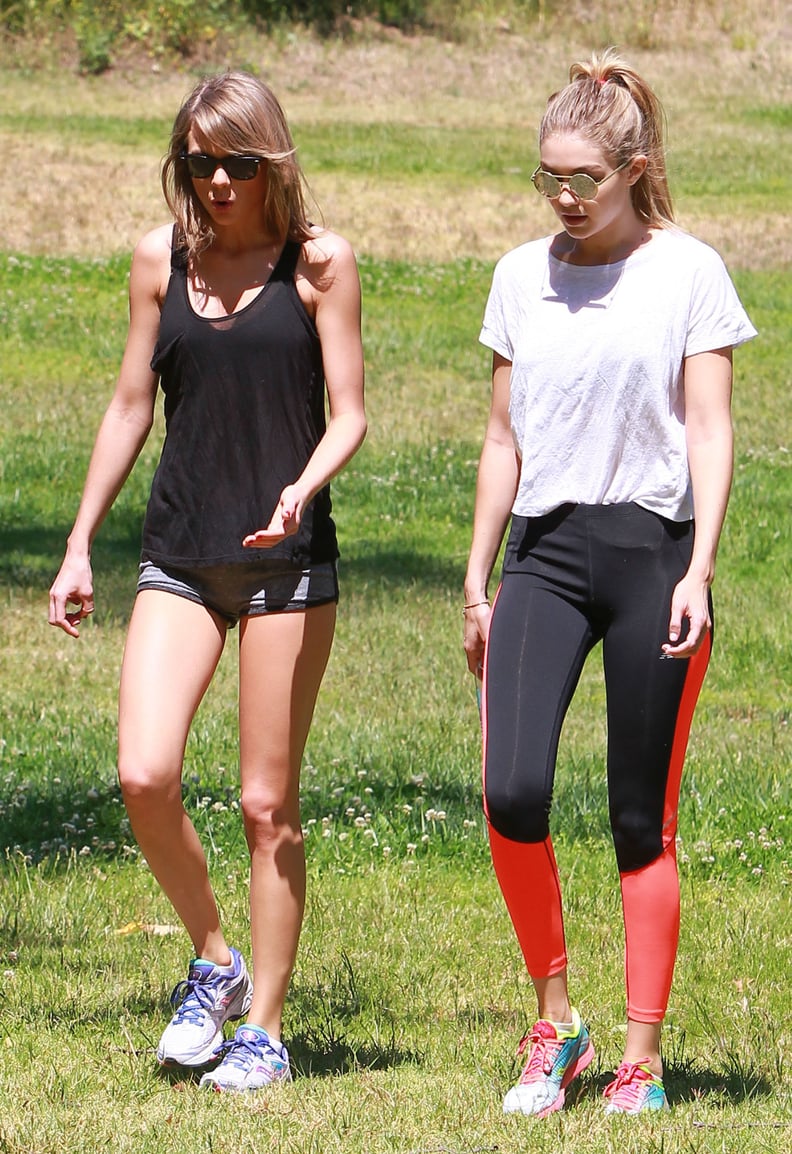 Gigi Hadid
Damn, Joe Jonas! The singer romanced Gigi Hadid in 2015, who is one of Taylor's recent pals. Gigi starred in Taylor's "Bad Blood" music video and has been spotted on multiple outings with her, including a group lunch with Joe; do you think Taylor introduced them?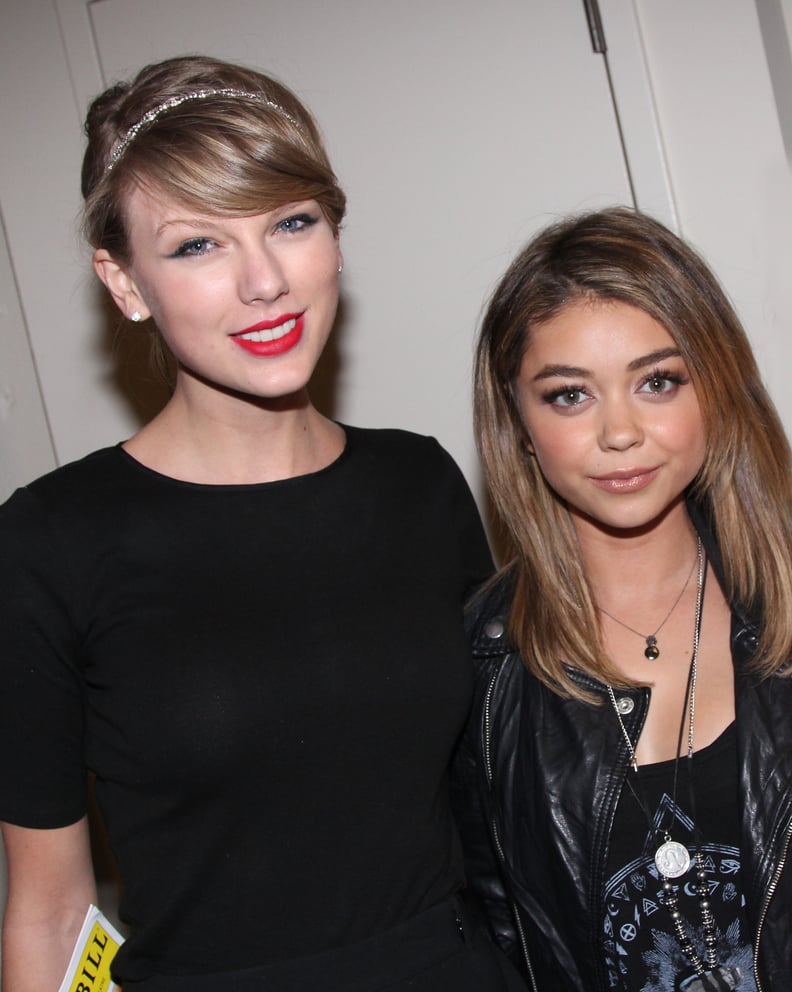 Sarah Hyland
OK, technically Taylor didn't date Sarah's boyfriend, Dominic Sherwood, but she did cast him as her handsome love interest in the music video for "Style." This still counts as a strange coincidence to us.