The Most '90s-tastic Got Milk? Ads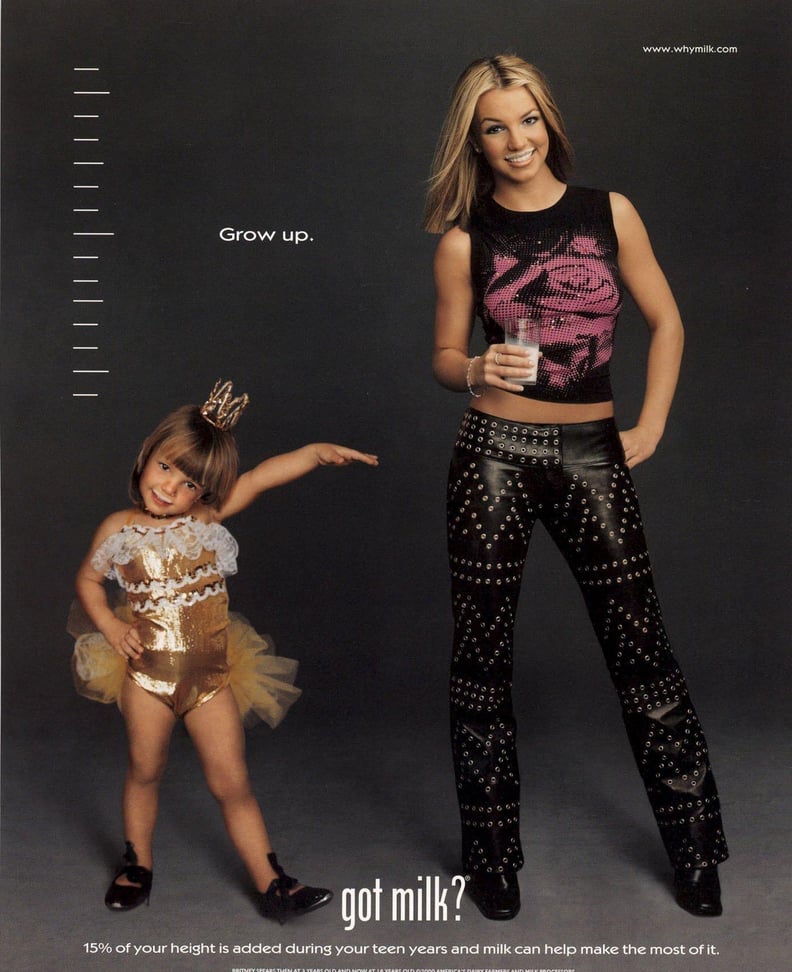 The '90s brought us new boy bands, Friends, and celebrity-filled "Got Milk?" ads that we used to collage our notebooks and bulletin boards. It's been more than 20 years since the MilkPEP-run ad campaign first launched, and in 2014, MilkPEP created a new "Milk Life" campaign. Feeling nostalgic for those early "Got Milk?" moments, we're looking back on some of the most memorable mustache-filled ads from the '90s and early 2000s. Then-teen heartthrob Jonathan Taylor Thomas smoldered in his ad, while Britney Spears struck a silly pose alongside her childhood self. Meanwhile, Kate Moss and David Beckham both stripped down to model their milk mustaches, and the Backstreet Boys bundled up in leather to drink the beverage in an alley. Take a trip down memory lane with these vintage "Got Milk?" ads, then check out signs you were a teen in the 2000s.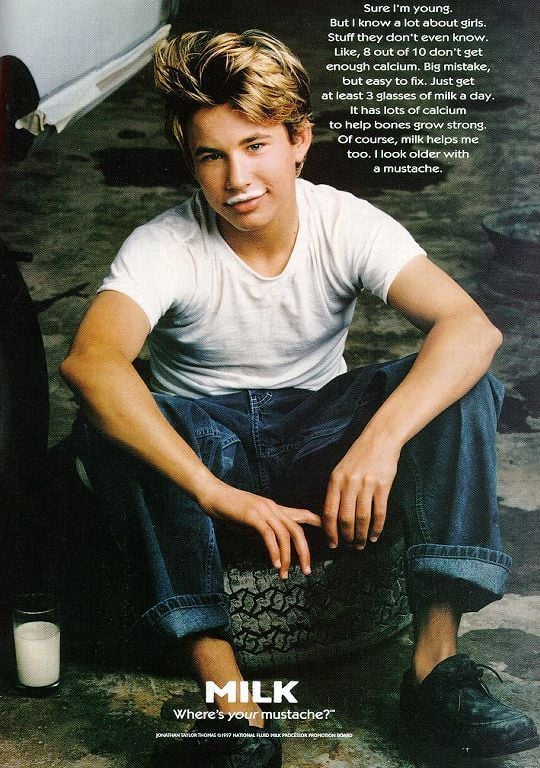 Jonathan Taylor Thomas flashed his signature grin for his "Got Milk?" ad.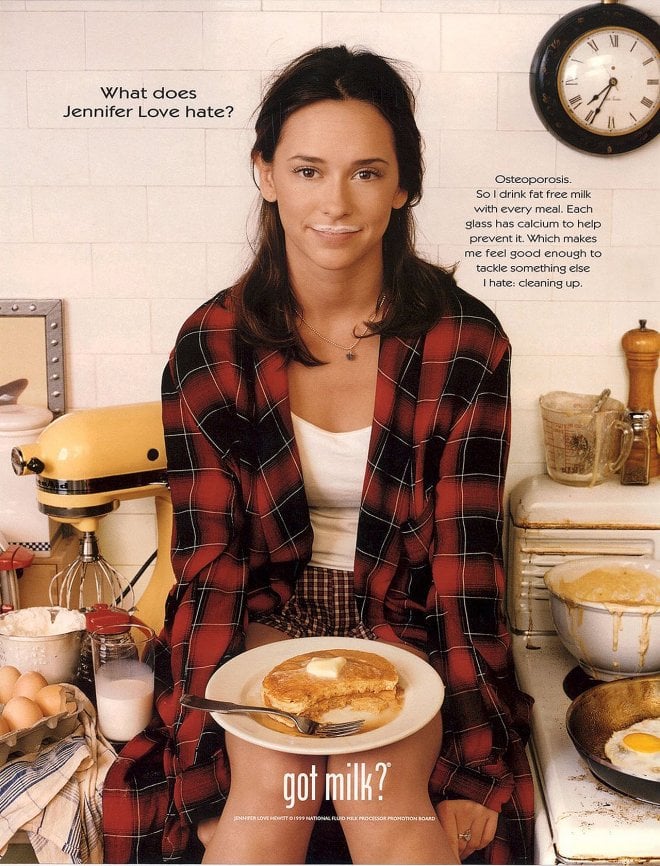 Jennifer Love Hewitt kept things casual, sporting an open flannel shirt while eating some pancakes.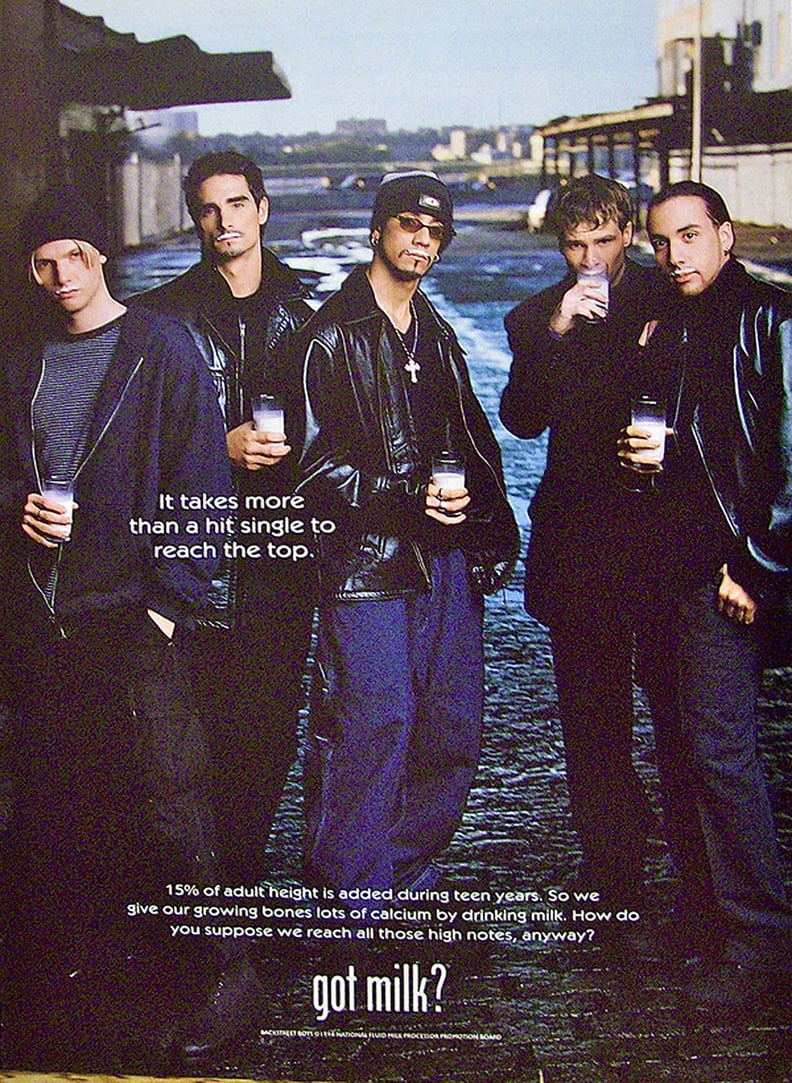 The leather-clad Backstreet Boys drank their milk in a back alley.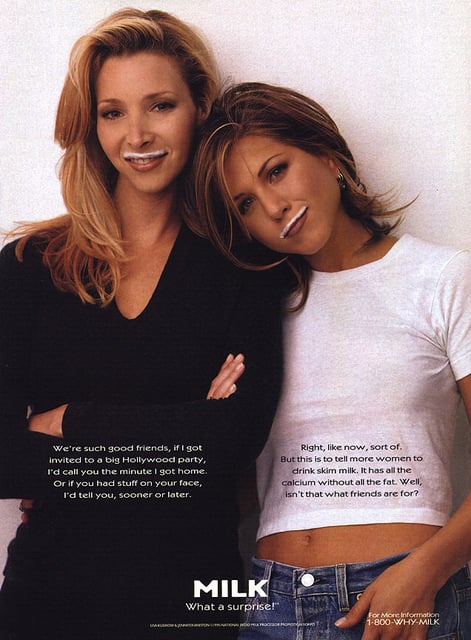 Friends costars Lisa Kudrow and Jennifer Aniston were featured together, with Jennifer sporting her iconic "Rachel" hairdo and a very '90s babydoll tee.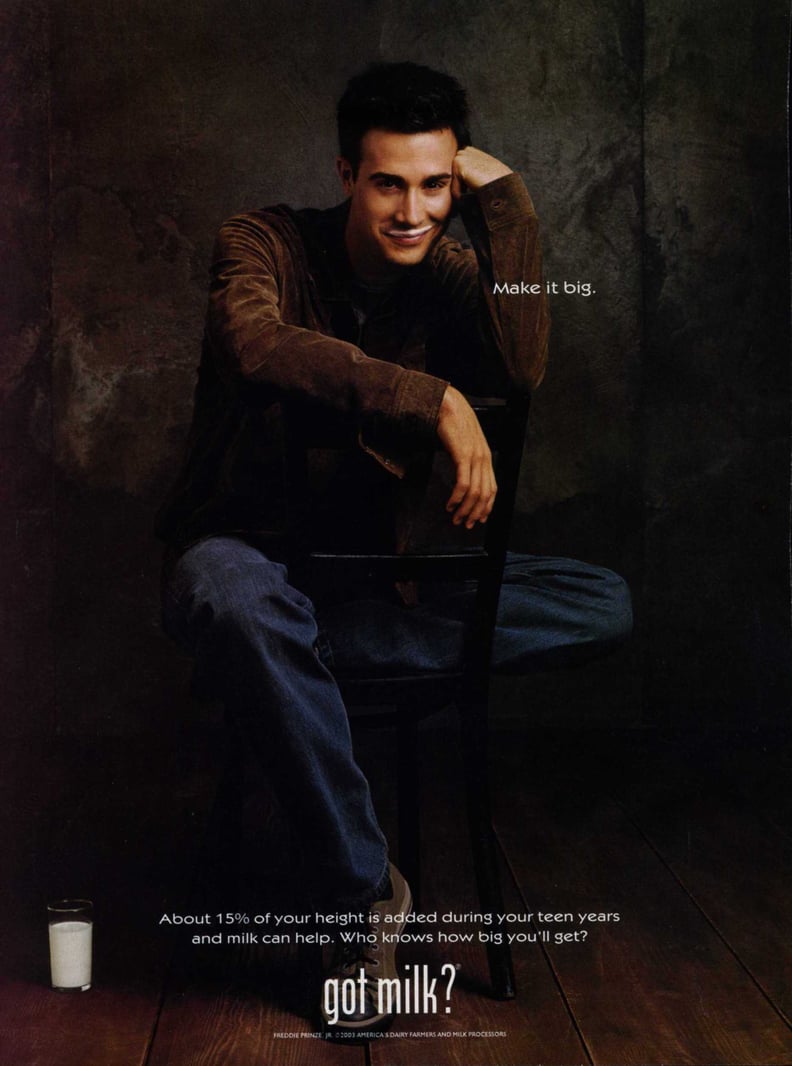 Freddie Prinze Jr. gave a sweet smirk in his "Got Milk?" ad.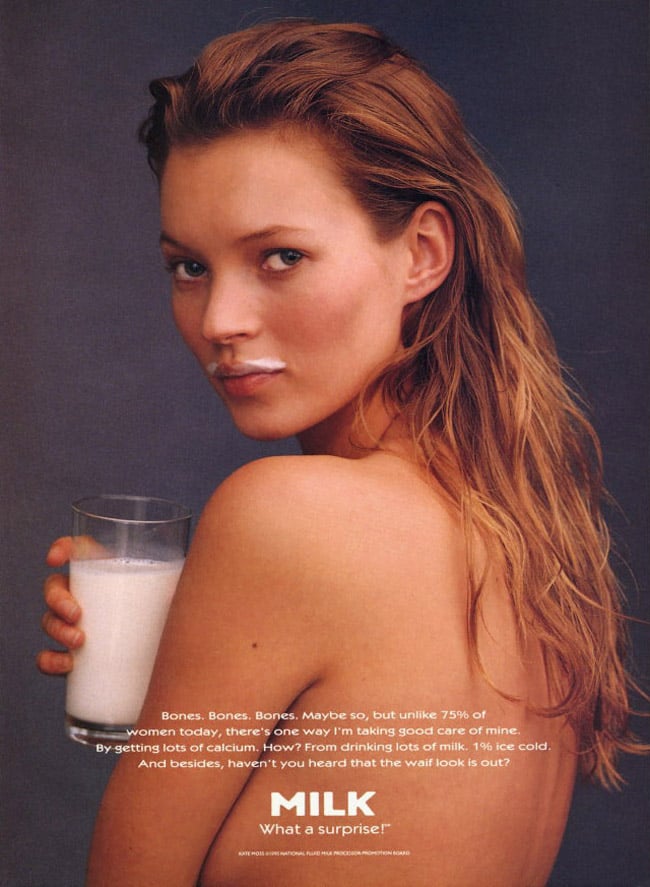 Kate Moss bared all, sporting just a milk mustache for her over-the-shoulder pose.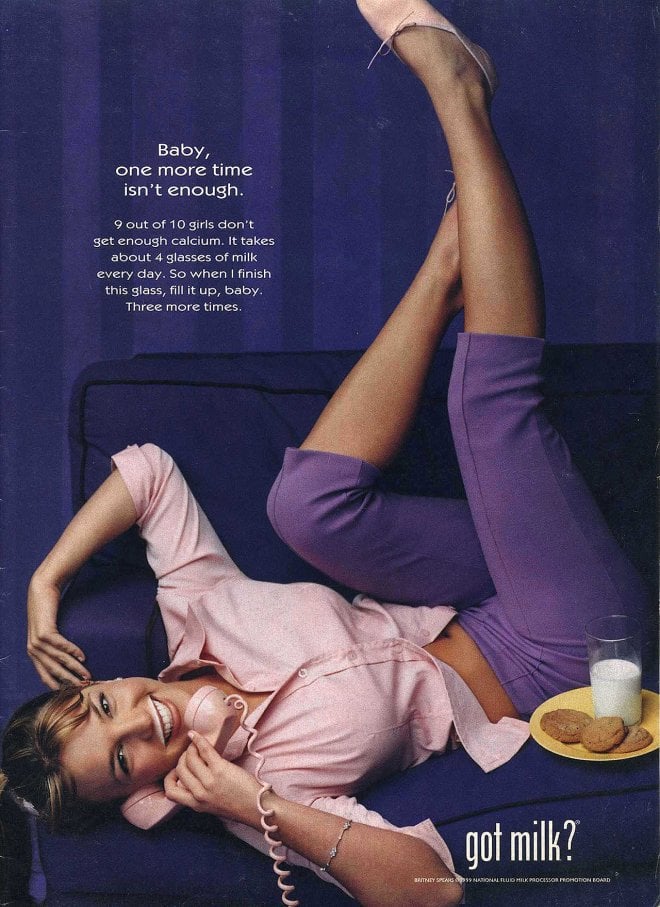 Britney Spears posed with milk and cookies alongside the saying, "Baby, one more time isn't enough."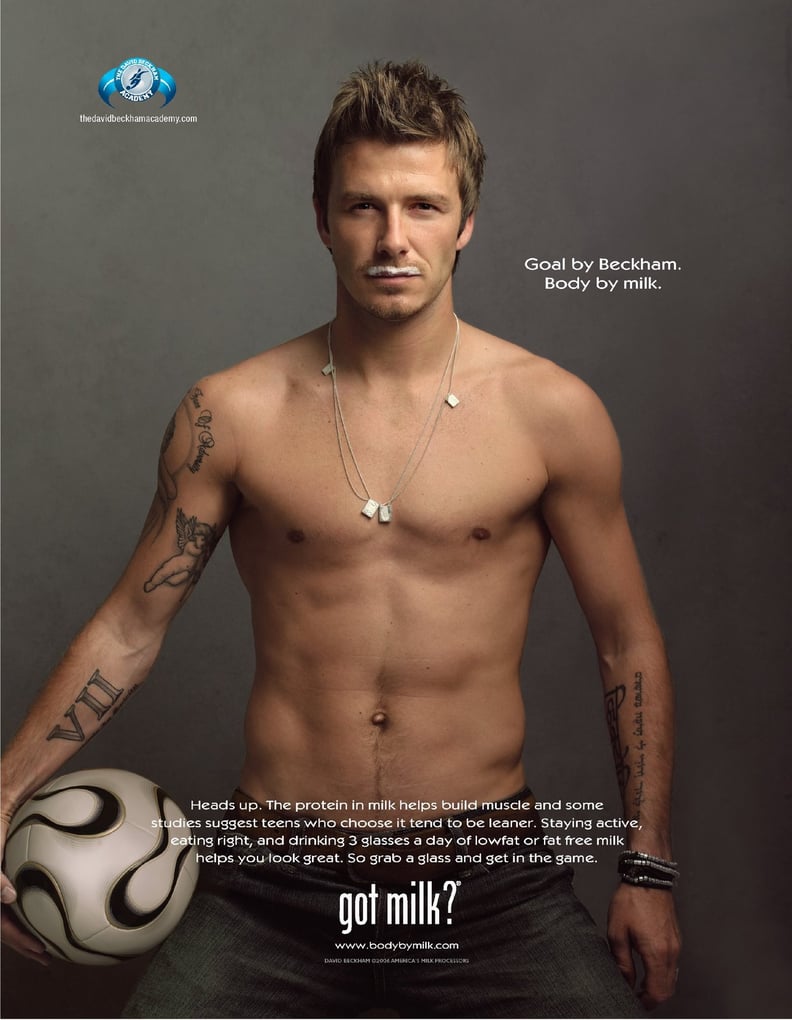 David Beckham stripped down, showing off his abs along with a milk mustache.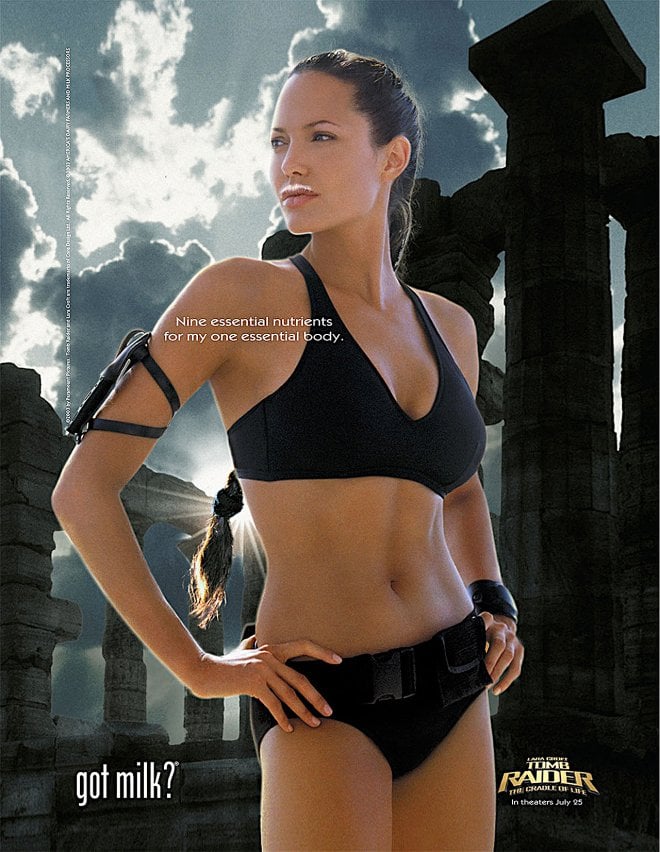 Angelina Jolie channeled Lara Croft, rocking a black bikini with her milk mustache.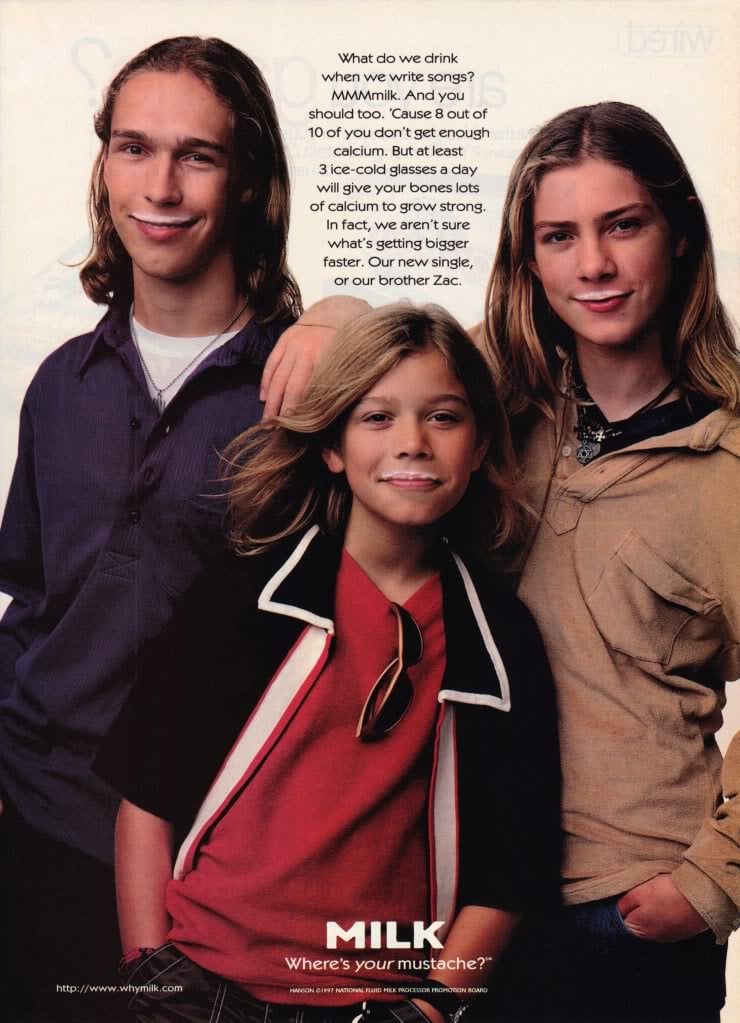 The Hanson brothers were featured during their "MmBop" days.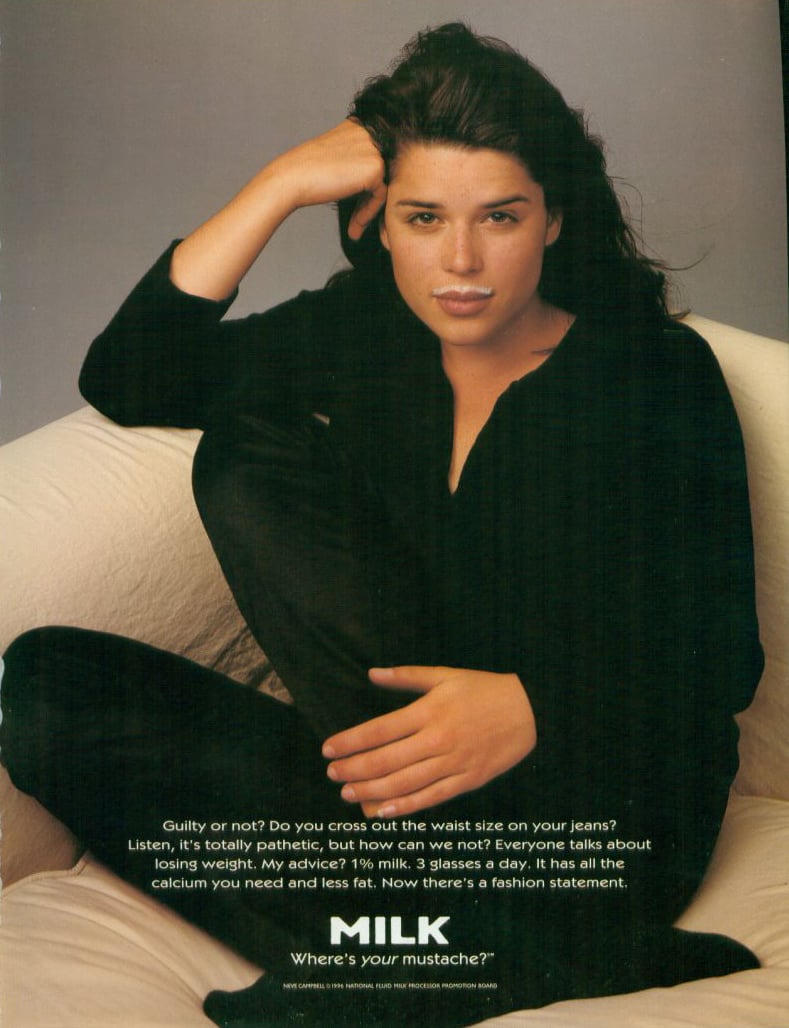 Party of Five's Neve Campbell went black-on-black for a simple ad.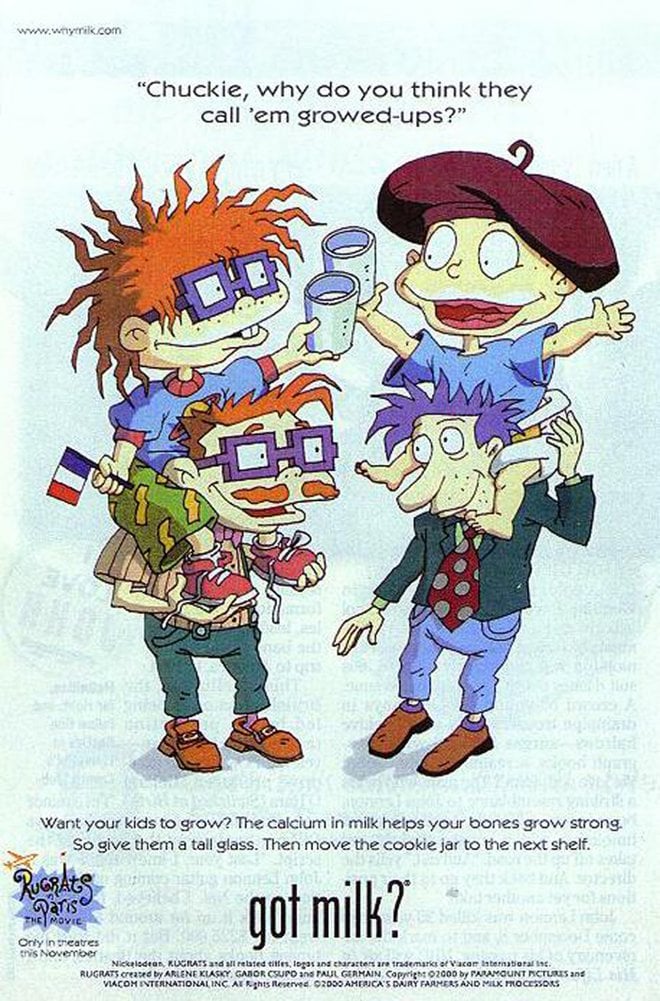 The Rugrats characters Chuckie and Tommy posed with their dads for one of the '90s ads.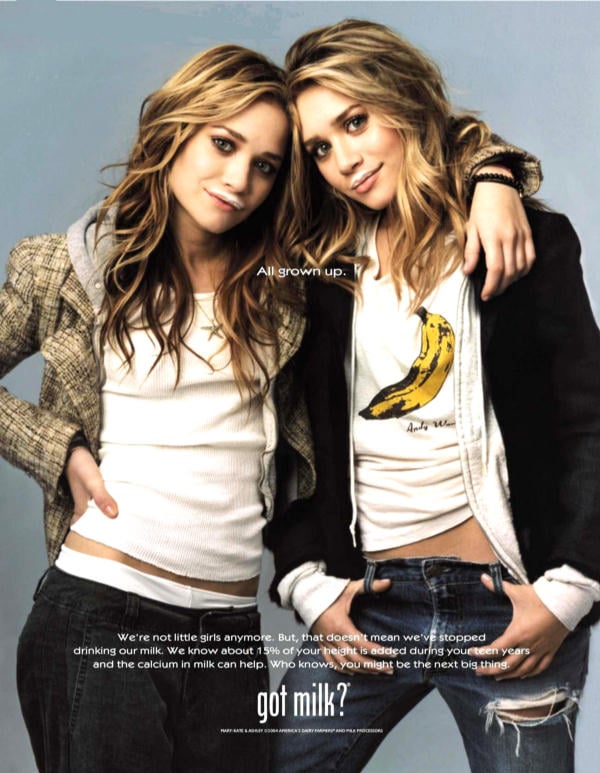 Mary Kate and Ashley Olsen wore matching mustaches for their "Got Milk?" campaign.
Beyoncé Knowles teamed up with her mom, rocking a glamorous dress for their "home bodies" pose.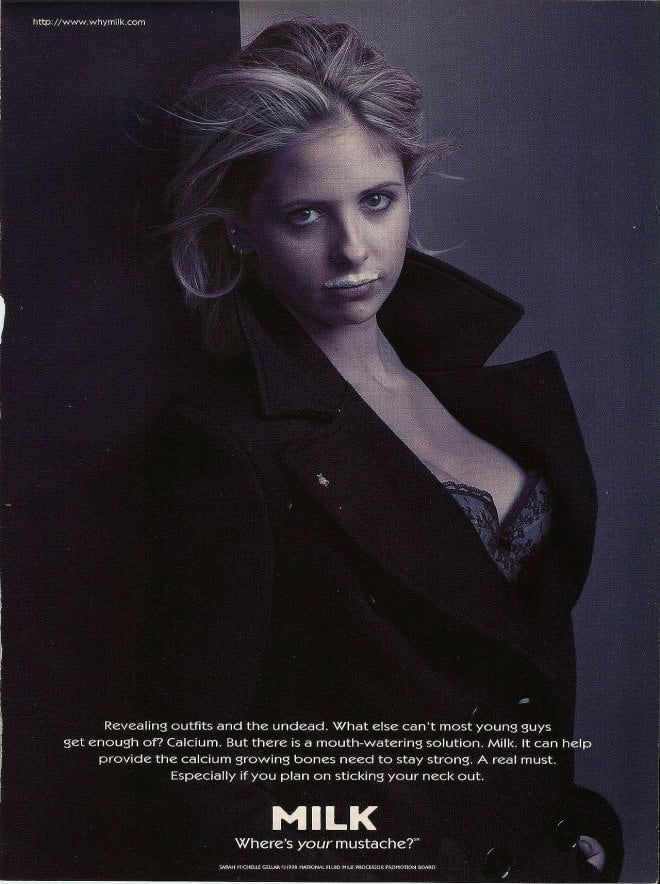 Sarah Michelle Gellar starred in an ad of her own while Buffy the Vampire Slayer was on the air.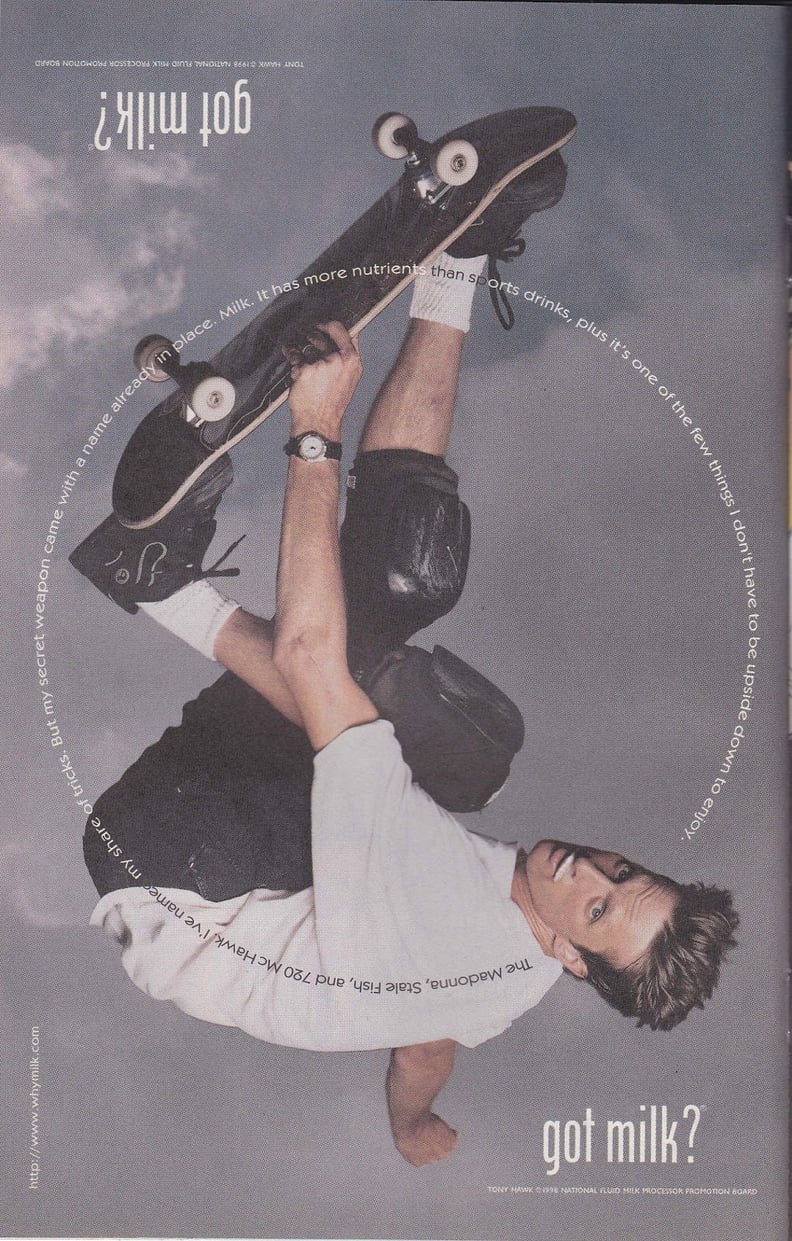 Pro skater Tony Hawk flipped things upside down with his milk mustache.
Venus Williams paired up with her fellow tennis-star sister, Serena Williams, for a "Got Milk?" ad.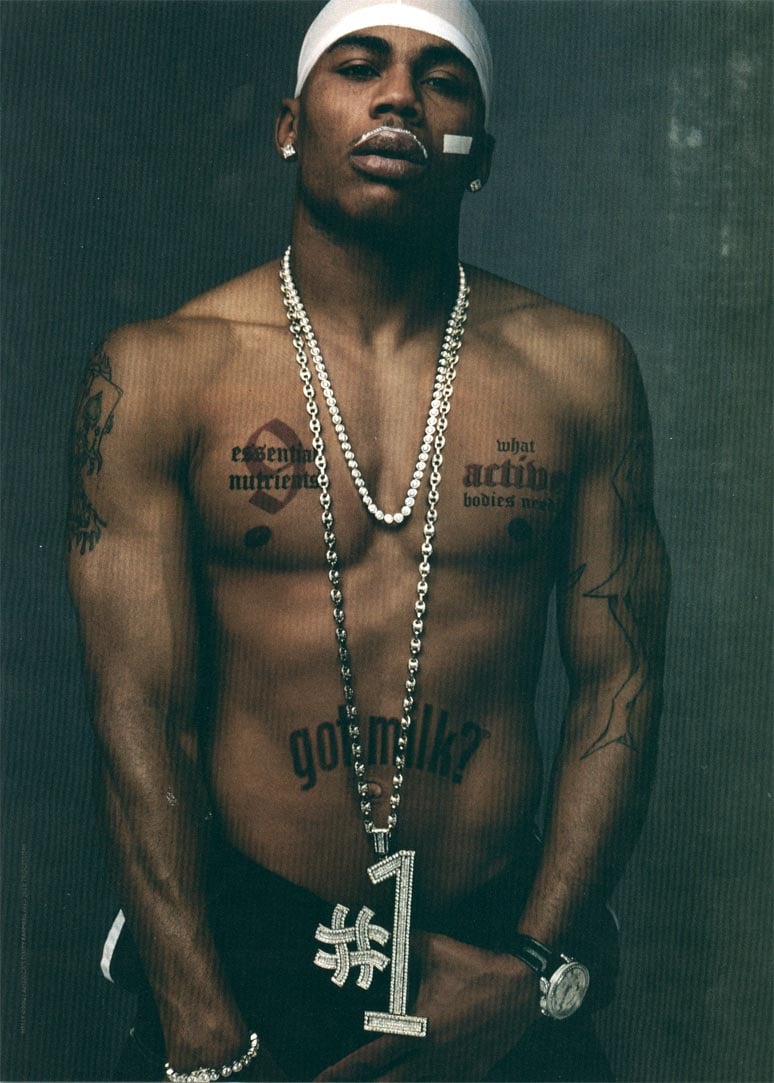 Nelly stripped down and sported a faux "Got Milk?" tattoo for his ad.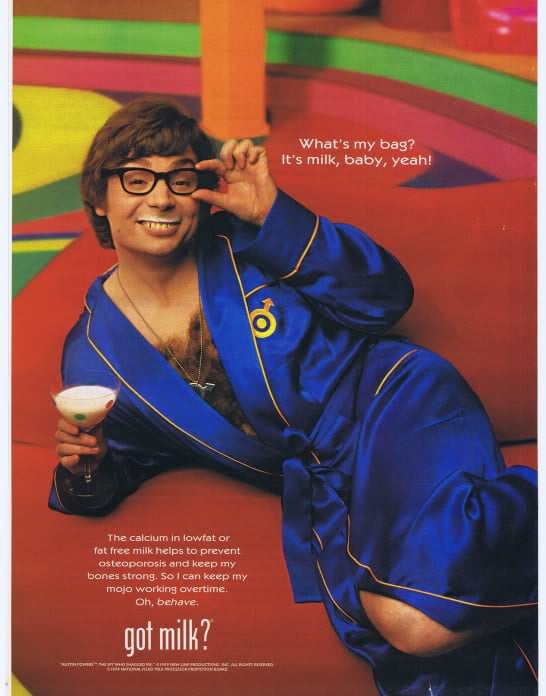 Mike Myers suited up in his Austin Powers gear — yeah, baby!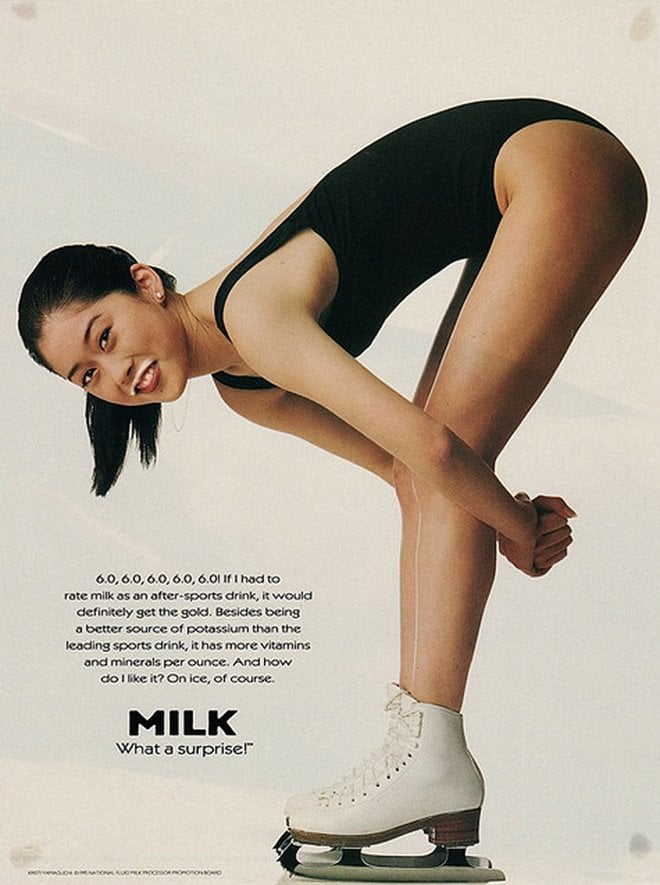 Figure skater Kristi Yamaguchi took some time off from training to pose in her skates.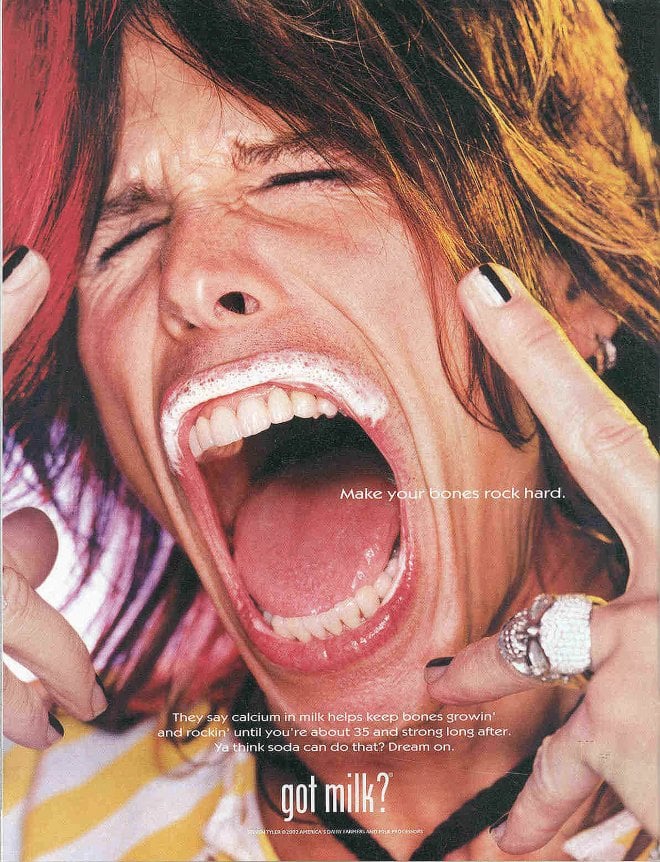 Aerosmith's Steven Tyler opened his mouth extra wide to show off his milk mustache.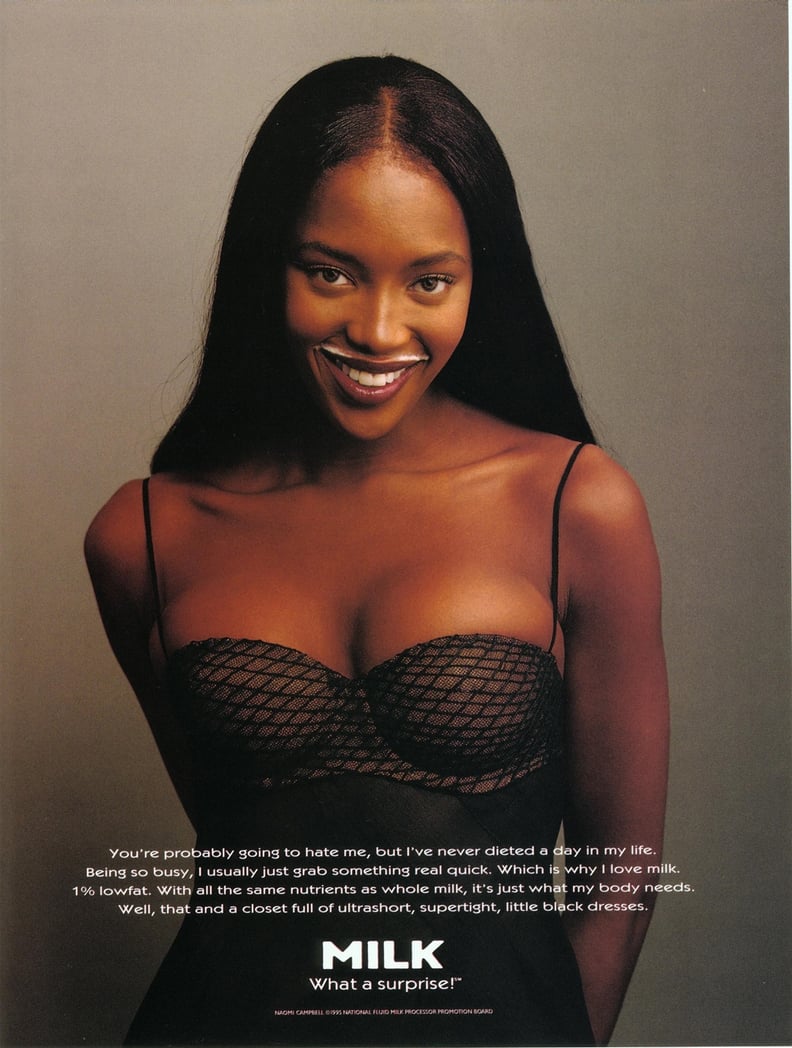 Naomi Campbell modeled a mustache with a bustier for her "Got Milk?" ad.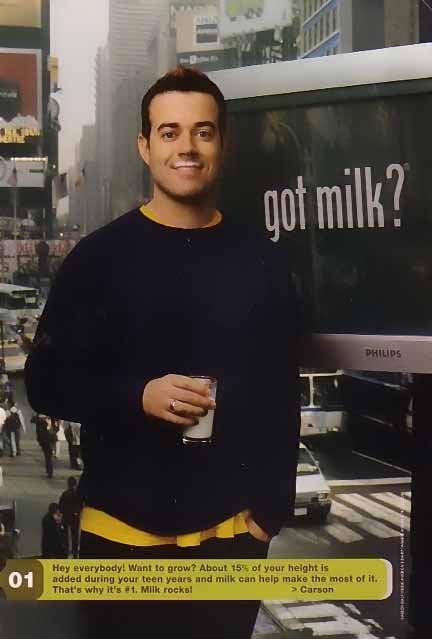 TRL host Carson Daly posed with a milk mustache right in the MTV Studios.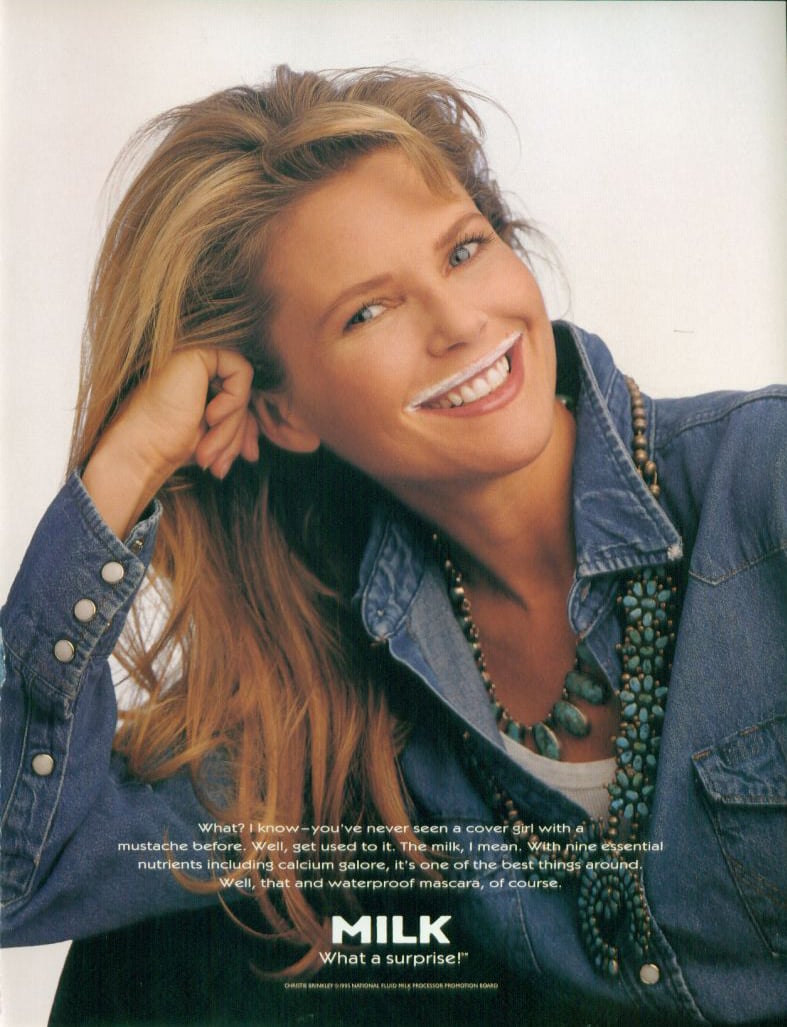 Christie Brinkley added a milk mustache to her model smile.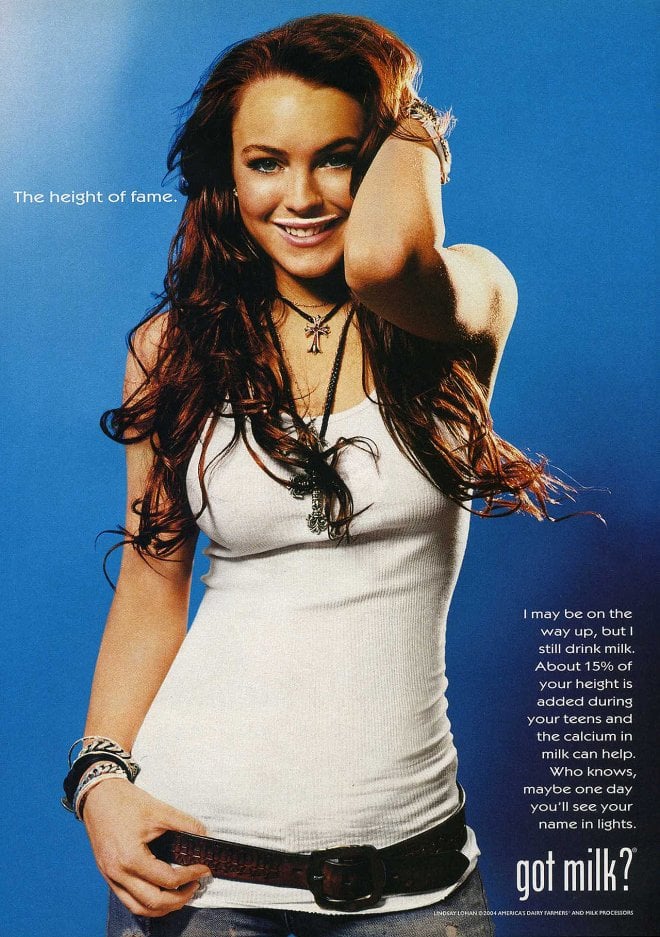 In the early 2000s, Lindsay Lohan starred in one of the ads, wearing a belt over her white tank top.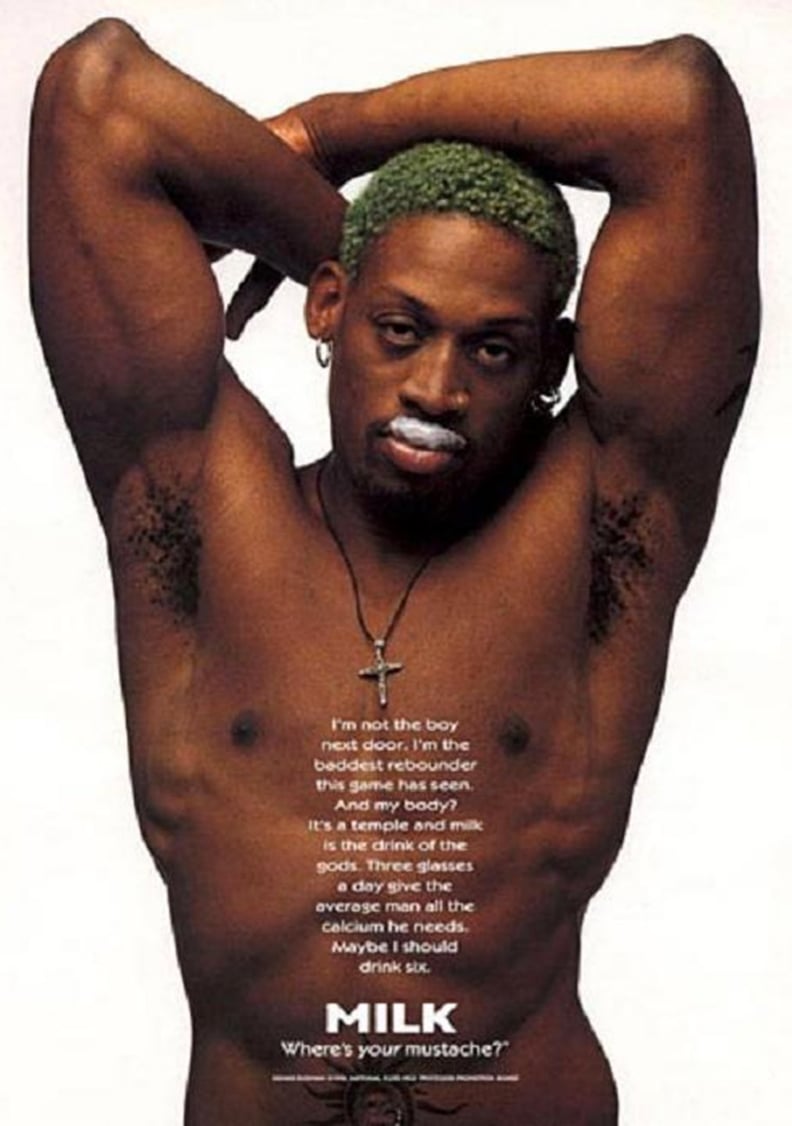 Former NBA player Dennis Rodman went shirtless, sporting just a milk mustache for his ad.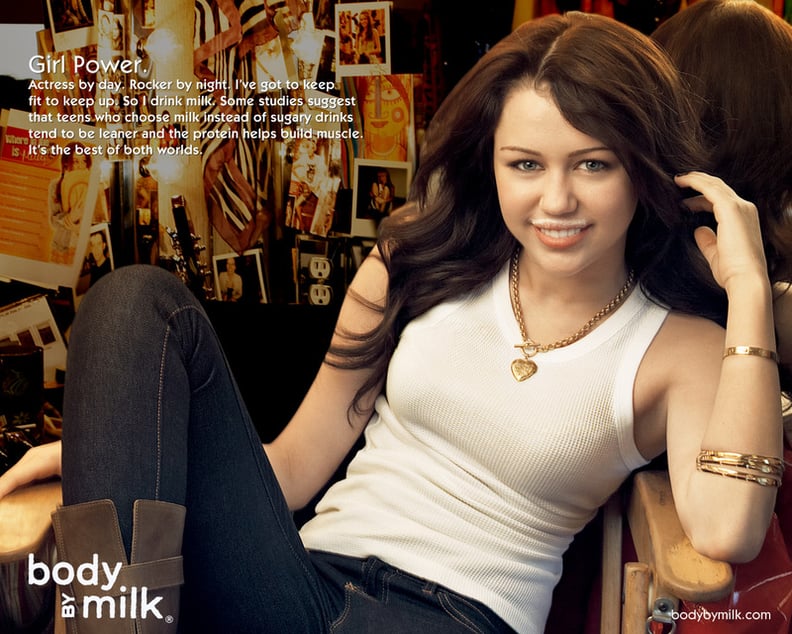 Miley Cyrus sported a milk mustache during her Hannah Montana days.
After melting hearts in 1996's Jerry Maguire, actor Jonathan Lipnicki looked adorable in a "Got Milk?" ad.
Former baseball player Mark McGwire posed with a bat for his "Got Milk?" ad.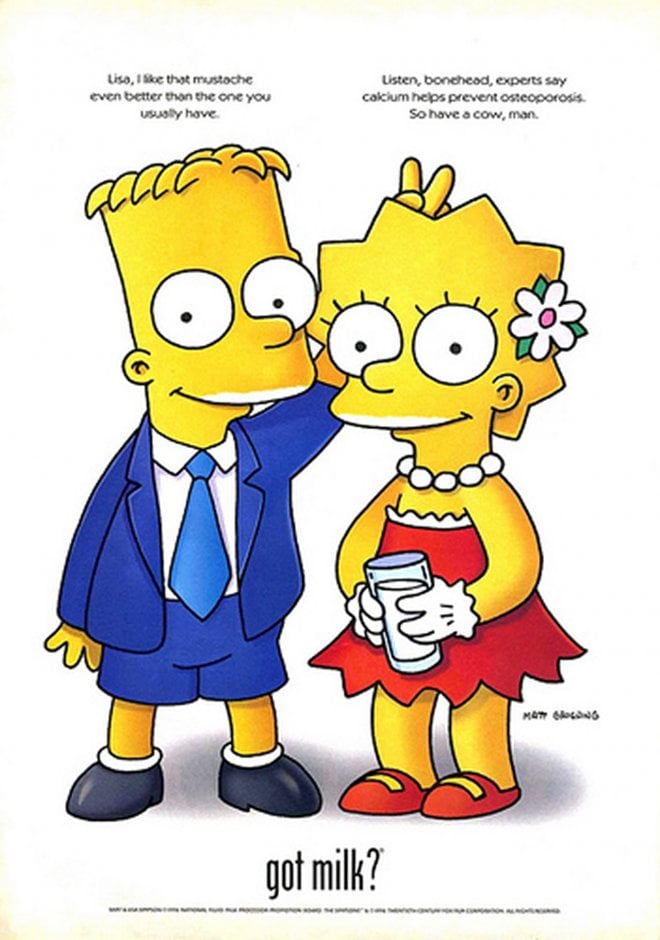 Bart and Lisa Simpson goofed off in their "Got Milk?" ad.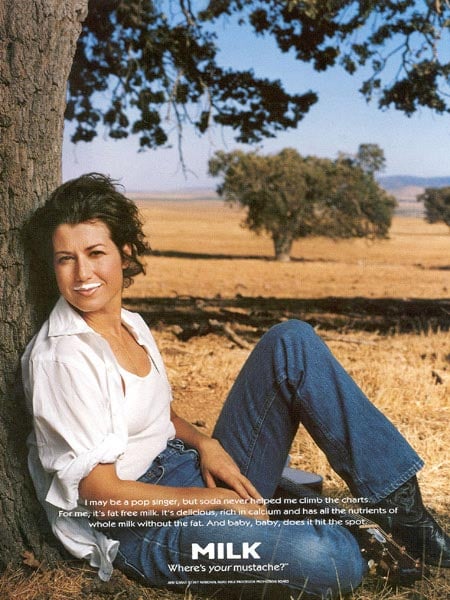 "Baby, Baby" singer Amy Grant's ad was set in a field, where she gave a dramatic gaze.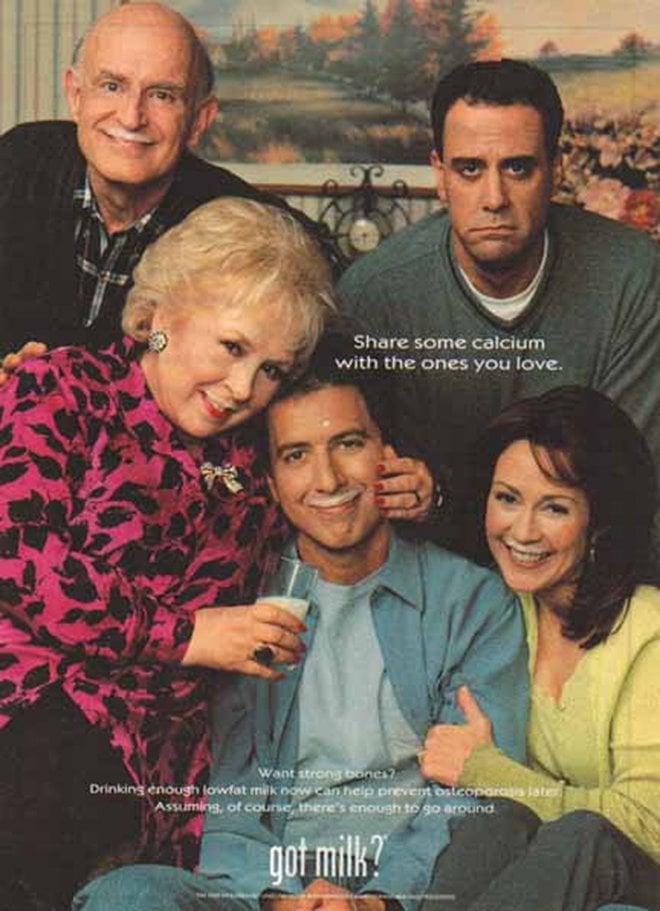 The cast of Everybody Loves Raymond grouped together for an ad.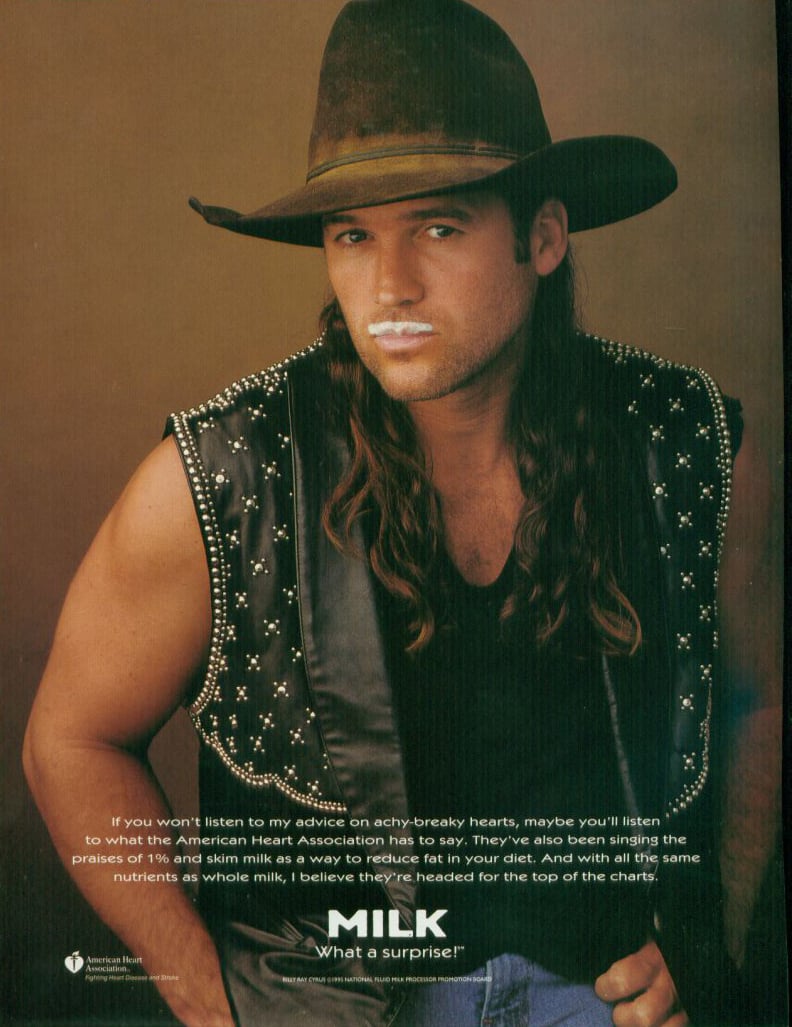 Miley Cyrus's dad, Billy Ray Cyrus, rocked a leather vest and long locks with his mustache.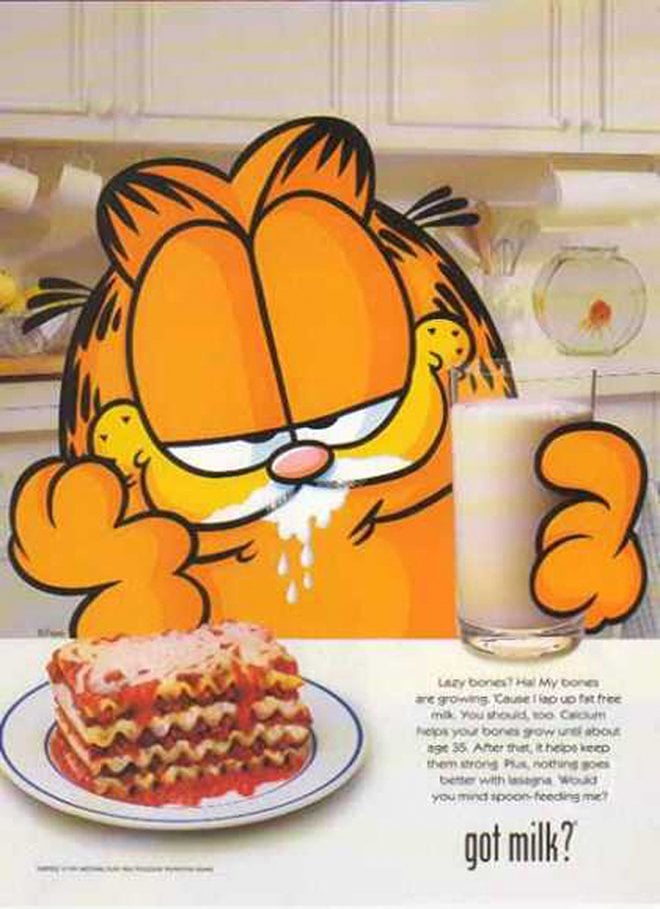 Apparently Garfield likes to wash his lasagna down with a tall glass of milk.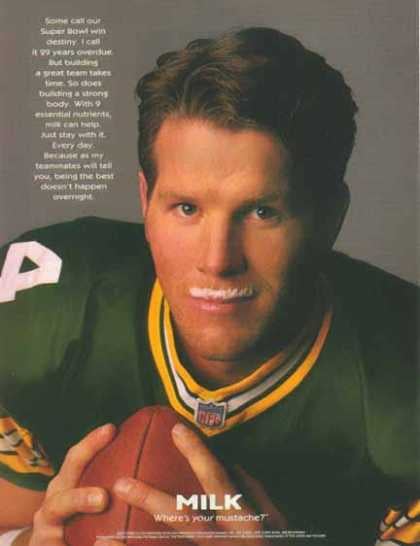 Former Green Bay Packers quarterback Brett Favre showed off a 'stache while sporting his jersey.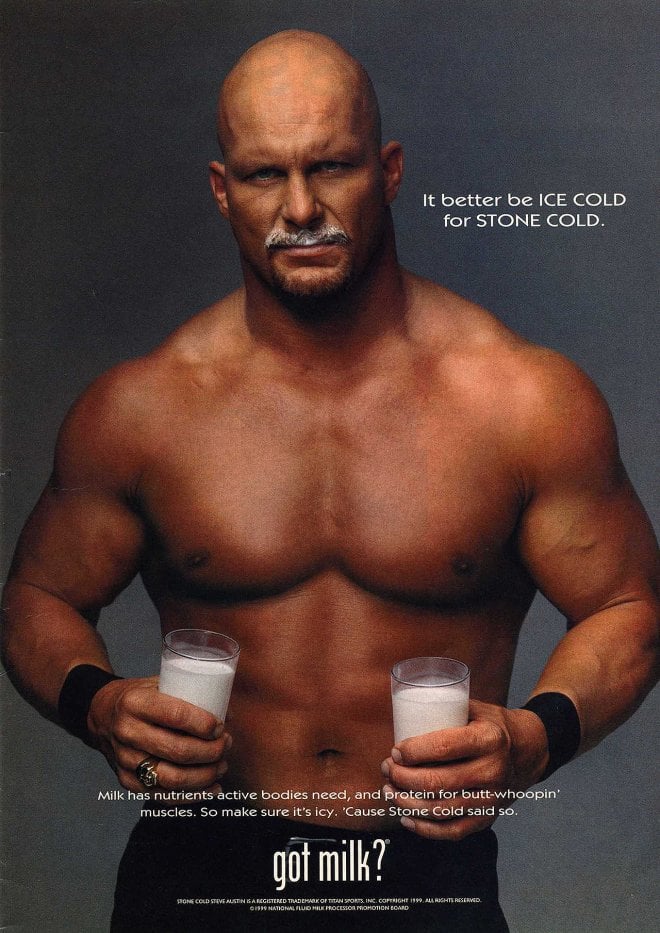 Wrestler Stone Cold Steve Austin doubled up on glasses, because obviously.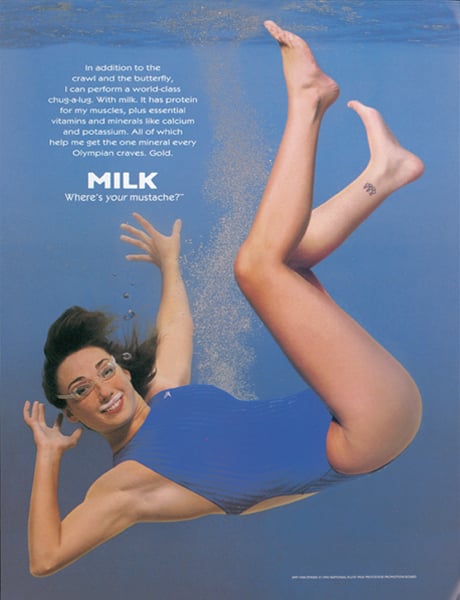 US Olympic Swimmer Amy Van Dyken dove under water with her milk mustache.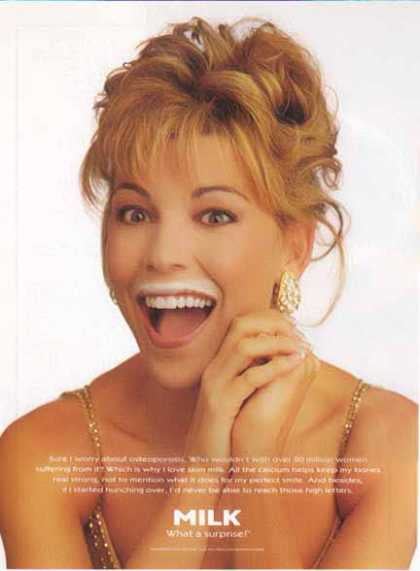 Wheel of Fortune's Vanna White flashed a big grin with her mustache.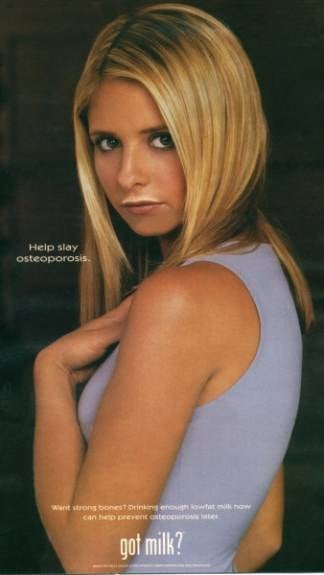 In a very Buffy fashion, Sarah Michelle Gellar's ad called for people to "slay" osteoporosis.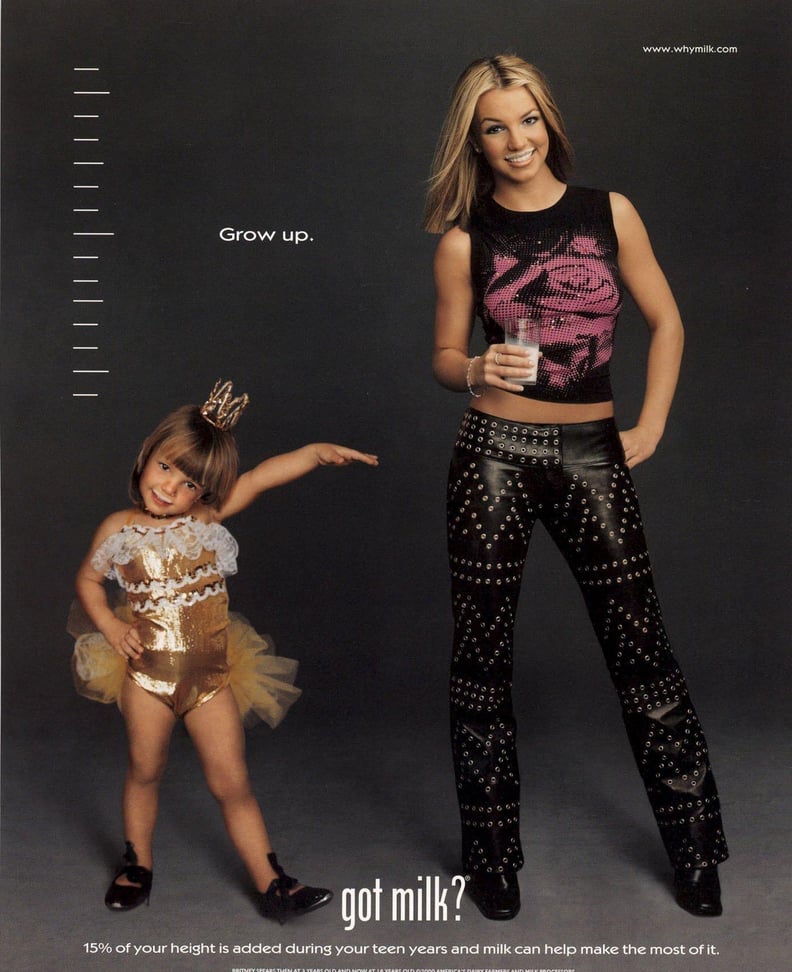 For a second "Got Milk?" ad, Britney Spears posed alongside her childhood self.