We Can't Stop Watching This Dude CRUSH His Hip-Hop Dance Routine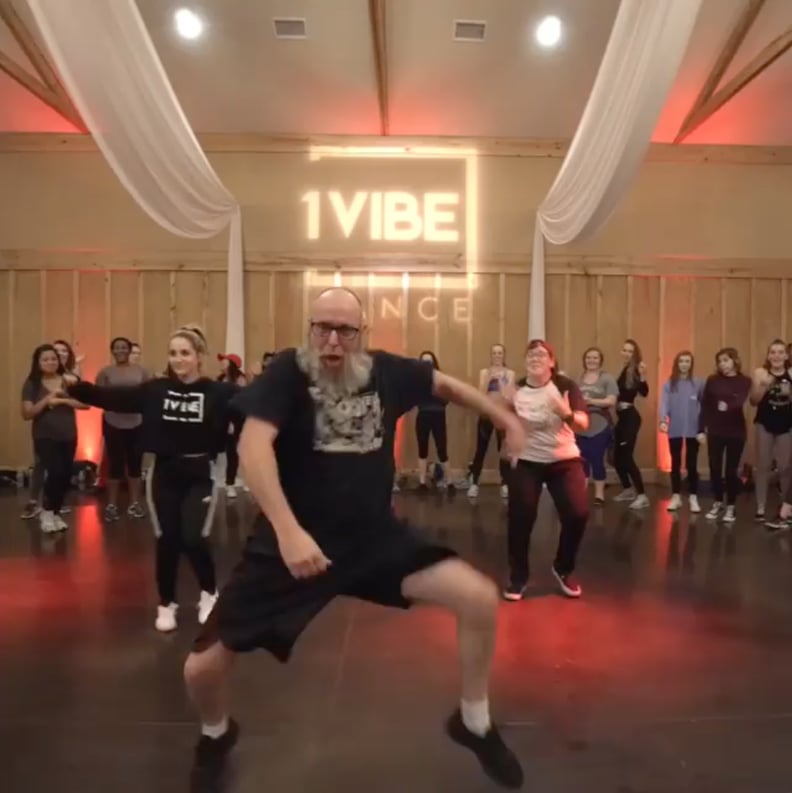 The only appropriate way to introduce Mike Alancourt to the world would be to quote Mariah Carey, because a hero just frickin' came along. When you think of Post Malone's song "Wow" and a 40-something Florida man, the words "dance video" might not immediately come to mind, but phew, that mind is about to be blown. A video of Mike breaking it down to the hit song at 1 Vibe Dance in Jacksonville recently went viral, and we have no choice but to stan. From his footwork to the final full-body roll, holy crap, we're in the presence of a legend.
Even Will Smith, who we know is capable of quality moves à la Hitch, praised Mike's skills on Instagram. "YOOOOOOO! Dude is SLAYIN' this thing!!" he wrote alongside the video, which now has over 6 million views on Will's page. Mike, you should probably keep your phone nearby, because we have a feeling Ellen DeGeneres might come ringing. Watch the "Wow" video above, and see more of Mike's impressive dance clips ahead.
The Viral "Wow" Dance Video
More of Mike's Impressive Dance Videos