An Exhaustive List of Everything That Happened After Kim Kardashian Posted Those Snapchats
01
July 17, 6:53 p.m. — The Point of Dramatic Origin: Kim Kardashian Posted a String of Snapchats
02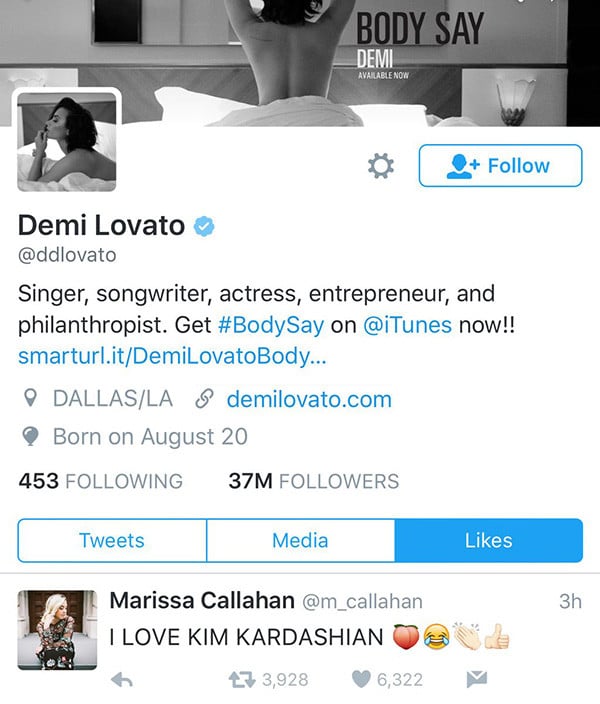 8:20 p.m. — Demi Lovato "Liked" a Tweet Praising Kim Kardashian
03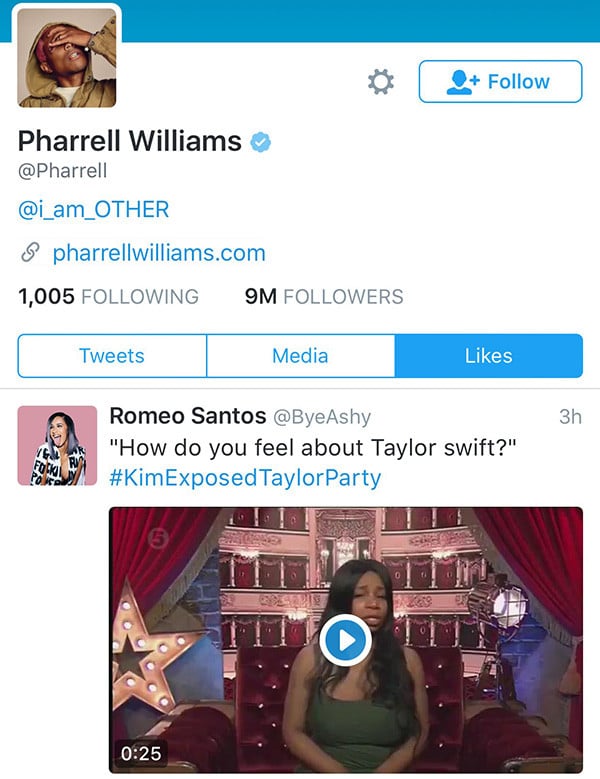 8:31 p.m. — Pharrell Williams "Liked" a Particularly Brutal Anti-Taylor Tweet
04
9:14 p.m. — Taylor Swift Responded With a Statement
05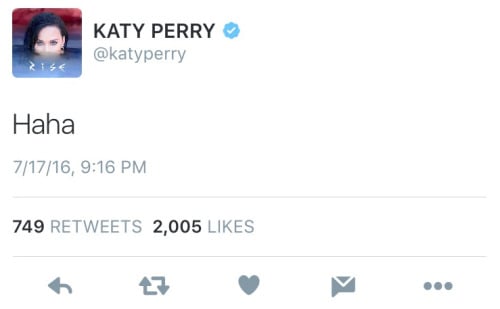 9:16 p.m. — Katy Perry Tweeted (Then Deleted) This
06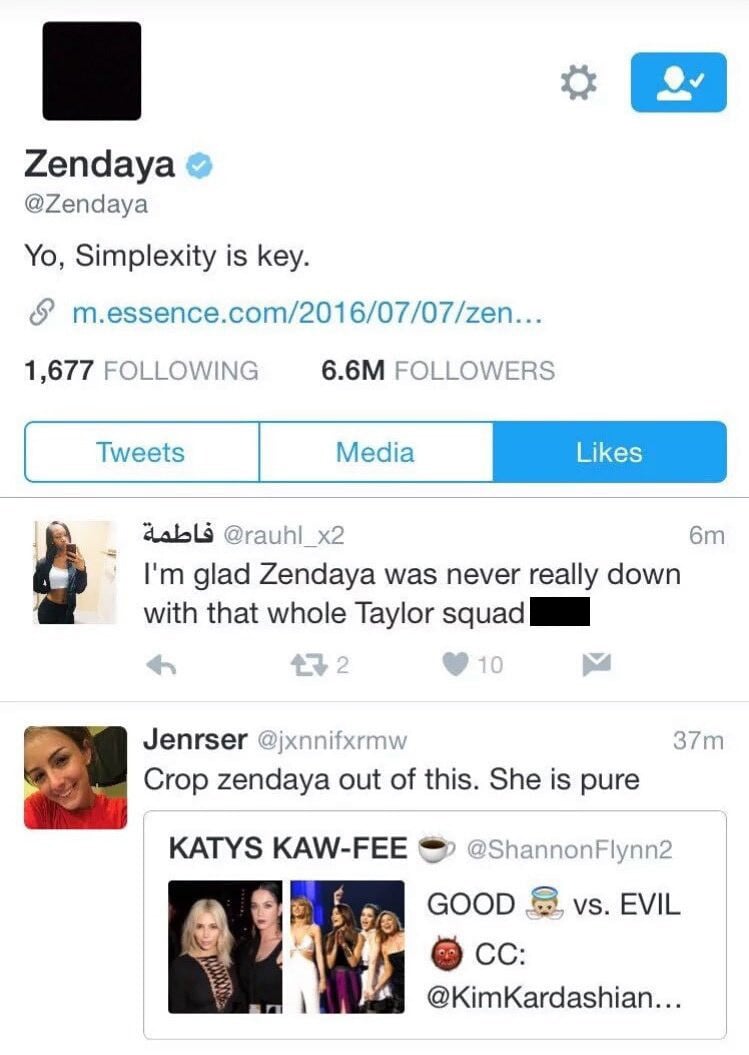 9:48 p.m. — Zendaya "Liked" a Few Tweets That Shaded Taylor
07
9:31 p.m. — Selena Gomez Weighed In With a Potentially Unwise Tweet
08
9:36 p.m. — Selena Tweeted Again
09
10:05 p.m. — One More Time For the People in the Back
10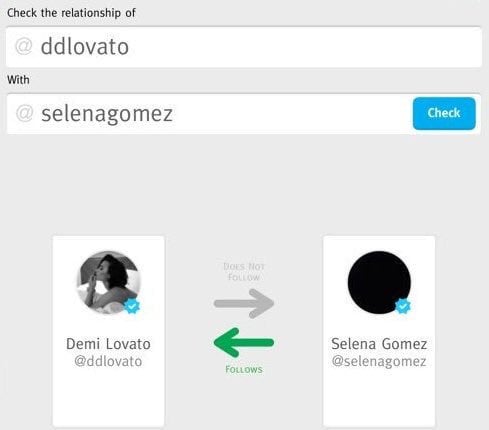 Time Unknown — Demi Lovato Unfollowed Selena Gomez
11
10:32 p.m. — Katy Tried Again, Turning Her Shade Into a Promo For Her New Single, "Rise"
12
10:49 p.m. — Chloë Grace Moretz Tried to Talk Some Sense Into Everyone
13
10:49 p.m. — Chloë Again, Adding a Little Salt to the Wound
14
11:08 p.m. — Martha Hunt Stepped Up to the Plate in Taylor's Defense
15
11:45 p.m. — Khloé Kardashian Came For Chloë Grace Moretz With an Off-Color Comeback
16
11:53 p.m. — Chloë Threw It Right Back to Khloé
17
July 18, 12:08 a.m. — Chloë Provided a Receipt of Her Own
18
12:16 a.m. — Another One, Just Because
19
12:18 a.m. — Justin Bieber Posted This Vague Instagram Message
20
12:21 a.m. — Ruby Rose Inserted Herself Between Khloé and Chloë For Some Mysterious Reason
21

Time Unknown — Chris Brown Left a Whole Bunch of Rude Comments
22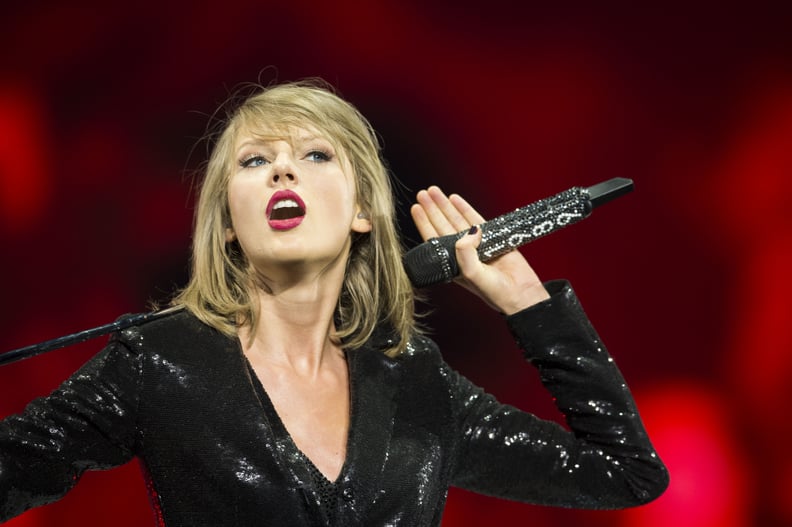 5:59 a.m. — Taylor's Previous Legal Threats Rise to the Surface
TMZ posted a letter from Taylor's lawyers, which was allegedly sent in February. According to them, it read: "Demand is hereby made that you immediately destroy all such recordings, provide us of assurance that this has been done, and also assurance that these recordings have not been previously disseminated."
23
8:34 a.m. — Khloé Explained Why She Went There With Chloë
24
8:34 a.m. — She Also Warned Everyone Else to Back Off
25
8:34 a.m. — She Then Offered Some Peace and Blessings
26
9:42 a.m. — Camilla Belle Relished the Taste of That Sweet Vengeance
27
2:02 p.m. — Joseph Kahn Dropped This Troubling Sentiment Amid a Crazy Storm of Tweets
This tweet was the worst of the batch, but the director commented on the issue a bunch of times on Sunday and Monday.
28
3:50 p.m. — Taylor's BFF Went Off on a Bizarre and Prayerful Rant
29
4:32 p.m. — Tay's BFF Revealed She Received Some Death Threats as a Result of Her Prayers
That's all for now, folks. It seems everything has gone quiet. Then again, it's only a matter of time before someone else weighs in . . . or something else goes down.