Ariana Reveals the Moment She Knew Pete Was the One: "He Ticks Every Box"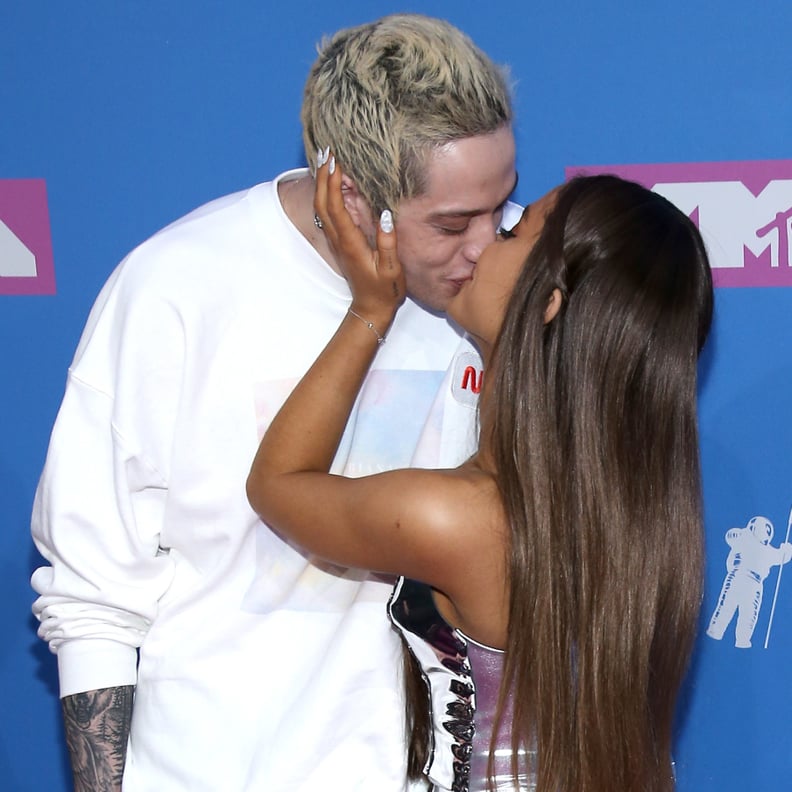 Ariana Grande and Pete Davidson may have gotten engaged after a few weeks of dating in June, but they are not rushing down the aisle. During a recent interview with Good Morning America, the 25-year-old pop star revealed that she and Pete are taking their time planning their wedding. "My mom and I have been brainstorming and sharing ideas and stuff. It's really fun. I work so much — I've never spent this much time or energy planning something personal that feeds my soul so much and my heart," Ariana gushed. "It's not soon soon. It's going to be like next year."
Ariana also opened up about the moment she knew the 24-year-old Saturday Night Live star was the one. "I just feel it. He ticks every box and it just gets better every day," Ariana said. "I'm very grateful for him. Life is beautiful." Ariana and Pete first met on SNL back in 2016, but it wasn't until earlier this year that their relationship turned romantic.