Kate Middleton Has Something That No Other British Royal Bride Does
When Kate and William met in 2001, they were both students at University of St. Andrews in Fife, Scotland. They graduated in 2005, William with a master's in geography and Kate with a master's degree (with honors) in art history — making her the UK's first royal bride with a university degree. If Kate becomes queen, she will also be the first ever to have attended college.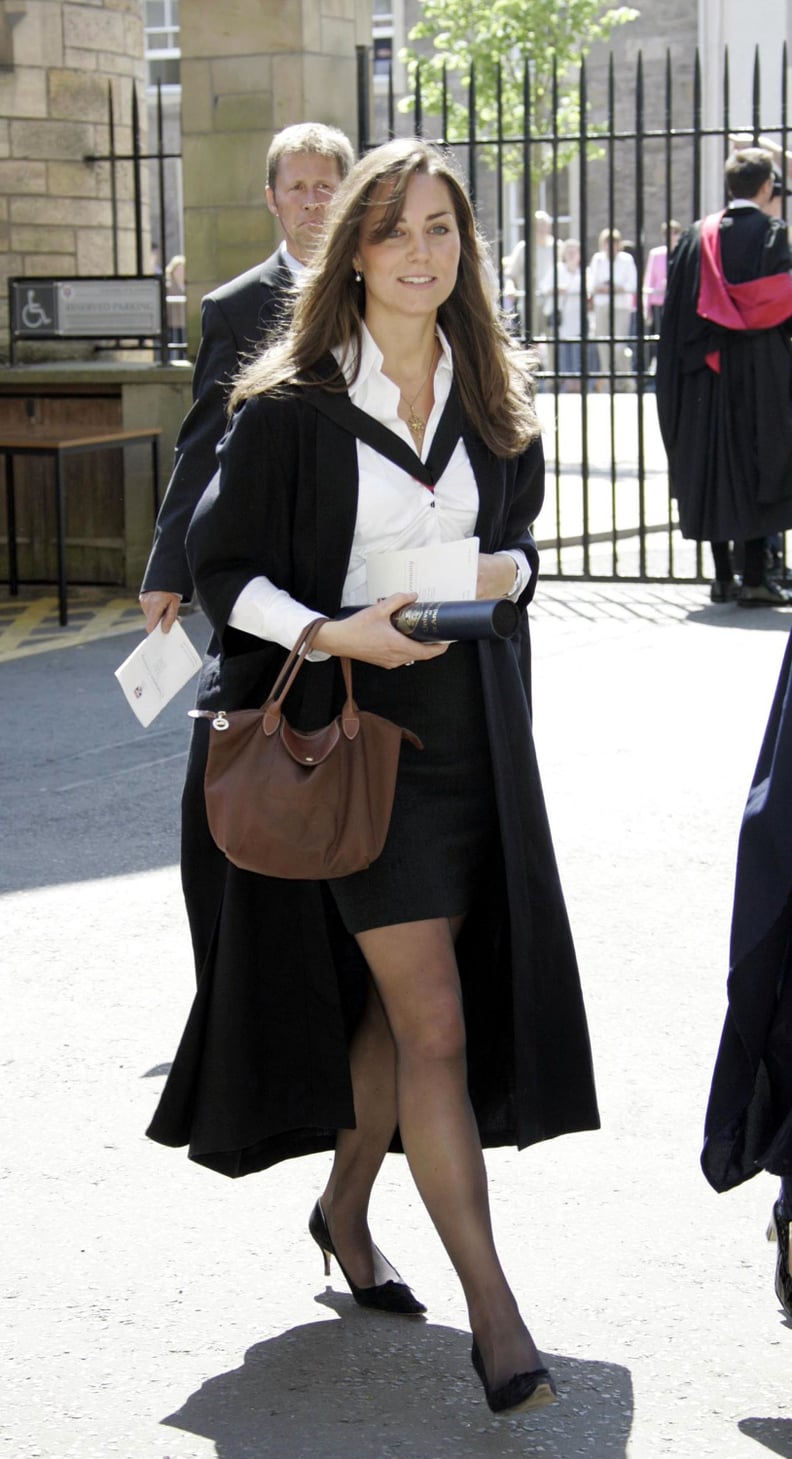 Though she didn't attend college, current monarch Queen Elizabeth II's education is nothing to sneeze at. She was essentially homeschooled but had the cream of the crop when it came to teachers. After she became heir to the throne in 1936, she studied constitutional history and law with Eton College Vice Provost Henry Marten. She also learned French, music, and literature from a personal governess and took lessons in religion from the Archbishop of Canterbury. When she was 18, she joined the Women's Auxiliary Territorial Service during World War II, training as a mechanic and driver.