A Look Back at Emilia Clarke's Low-Key Dating History Over the Years
No matter how you feel about the ending of "Game of Thrones," one thing is for sure: Emilia Clarke definitely gave an unforgettable performance as Daenerys Targaryen. In addition to breaking millions of hearts in the show's conclusion, Daenerys's love life sparked countless theories and debates — and of course, fans wound up shipping Clarke with many of her onscreen love interests, including Jason Momoa and Kit Harington (who happens to be married to his "Game of Thrones" costar Rose Leslie).
Clarke has had several real-life relationships of her own, and she's also experienced heartbreak. In 2020, when asked what advice she'd give her 18-year-old self, Clarke had some genuine wisdom to offer. "You're going to feel some serious heartbreak," she said, per People. "You're going to feel some proper things, and the reason why it's going to hurt so much it's because, that heartbreak is going to make you doubt yourself. You put yourself out on a plate, and you bare everything, and someone says that they don't really like that, so that makes you feel like you're not worth it. But you are, and there are lots of people who are going to tell you that you're worth it. The people in your life when all the lights are off, the real people you really love, just hug them like everyday."
Over the years, Clarke has remained fairly quiet about her relationship status. Back in 2016, though, the London native admitted that her past movie roles and hectic schedule made it difficult for her to date, though she said she certainly hadn't lost hope. "I'm soppy, and I do like to believe that when the right person comes along, it will work, because you want to make it work," she told Marie Claire in 2015, per E! News. "Everyone else seems to manage it." Take a look back at all the men she's dated.
01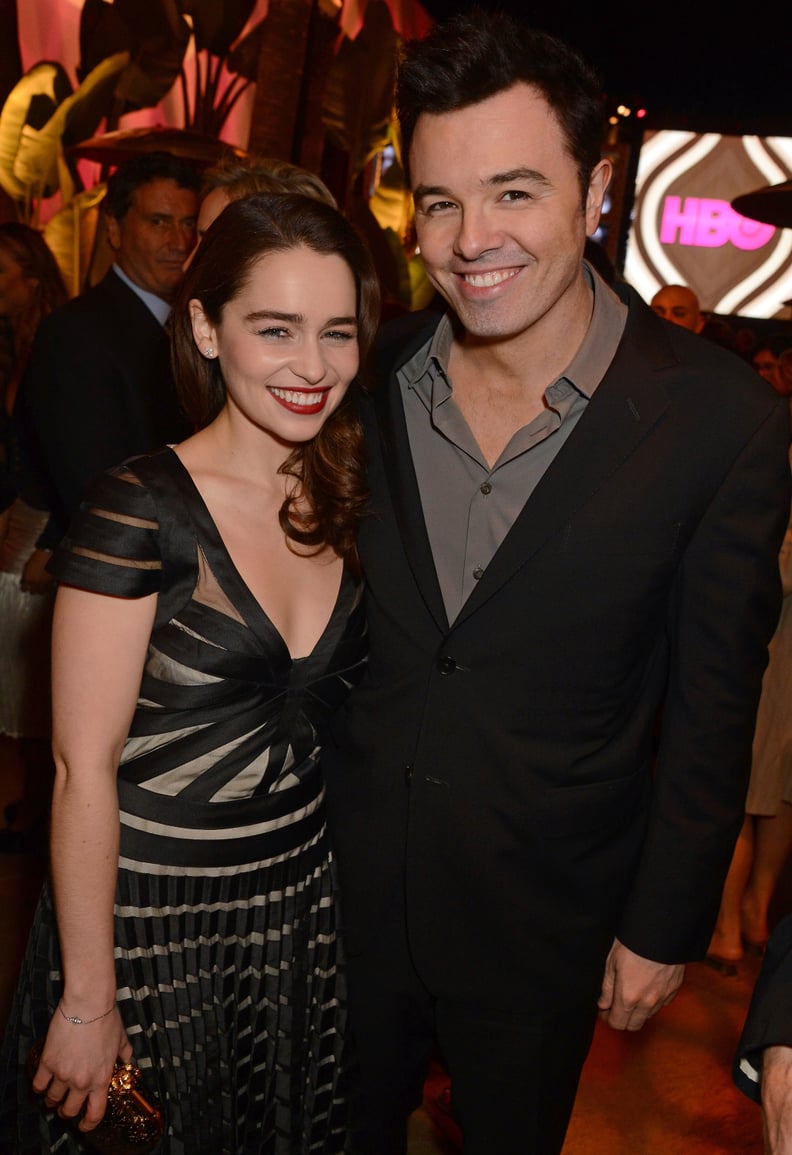 Seth MacFarlane
Clarke and McFarlane reportedly began dating in 2012 but split a year later due to long distance. In Glamour's May 2016 issue, Clarke opened up about the problem with dating a celebrity, saying, "Well, a con is you have strangers giving you love-life advice like, 'I'm a big fan of the show, and I'm not sure what you're doing with that guy,' which I didn't react well to. That happened in New York when Seth and I were together. This guy started to give me advice: 'Can I get a selfie? And by the way . . .' Unh-unh, bro."
02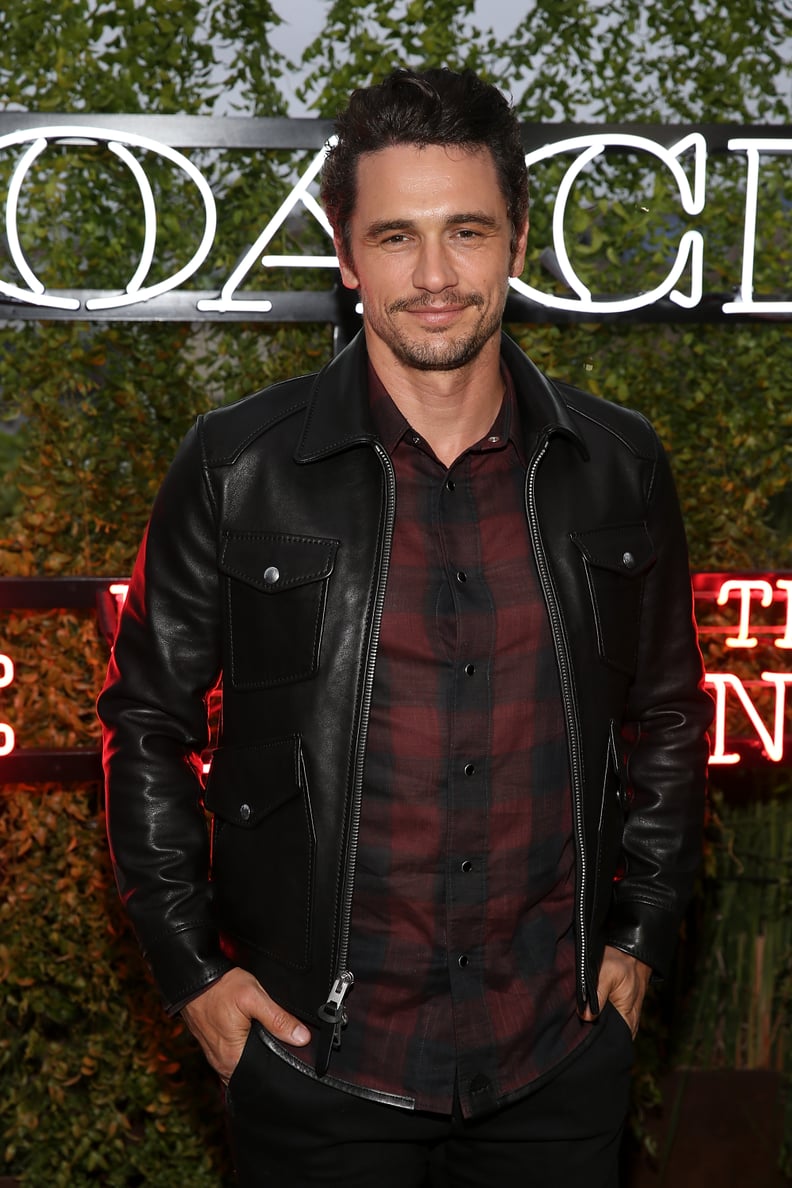 James Franco
Clarke and Franco sparked dating rumors when they were spotted together at an art fair in NYC in May 2013. "They were looking quite friendly!" an insider told Page Six. Franco even cast Clarke as his costar in his film "The Garden of Last Days," but he scrapped the project two weeks before filming began, per Deadline. Their romance didn't seem to go any further than that.
04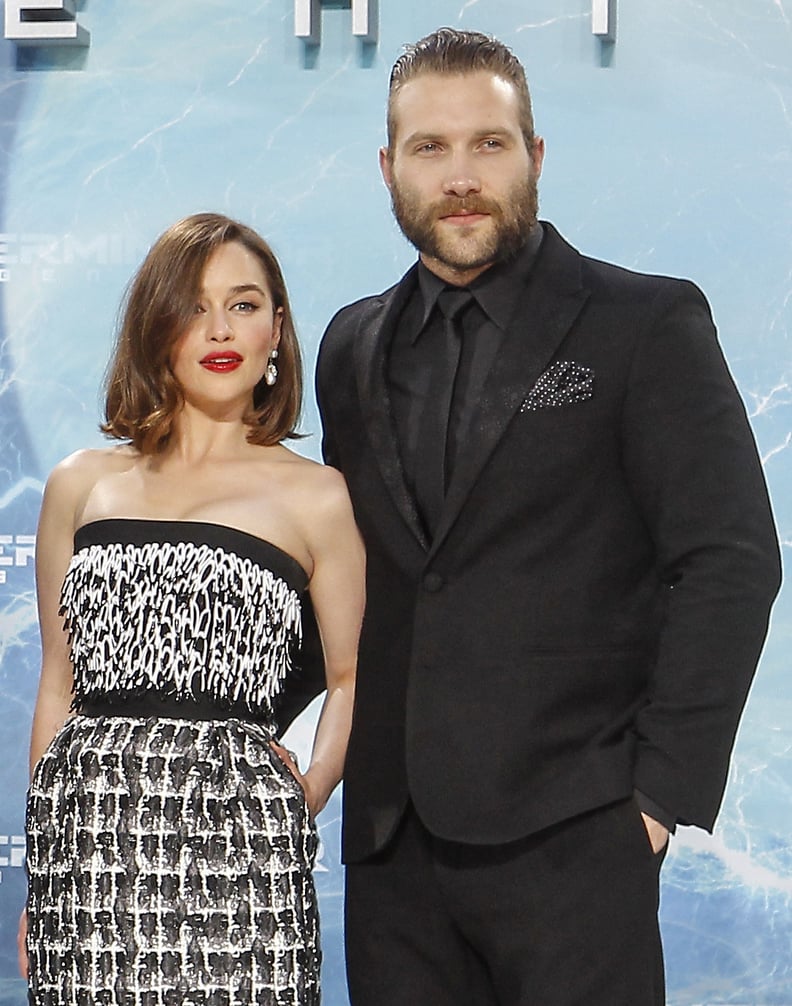 Jai Courtney
Clarke first began dating the Australian actor after meeting on the set of their film, "Terminator Genisys," in 2014, per The Hollywood Reporter. While it's unclear what went wrong, according to the Daily Mail, Jai confirmed he was single in a June 2015 interview on KIIS 1065's "Kyle And Jackie O Show."
05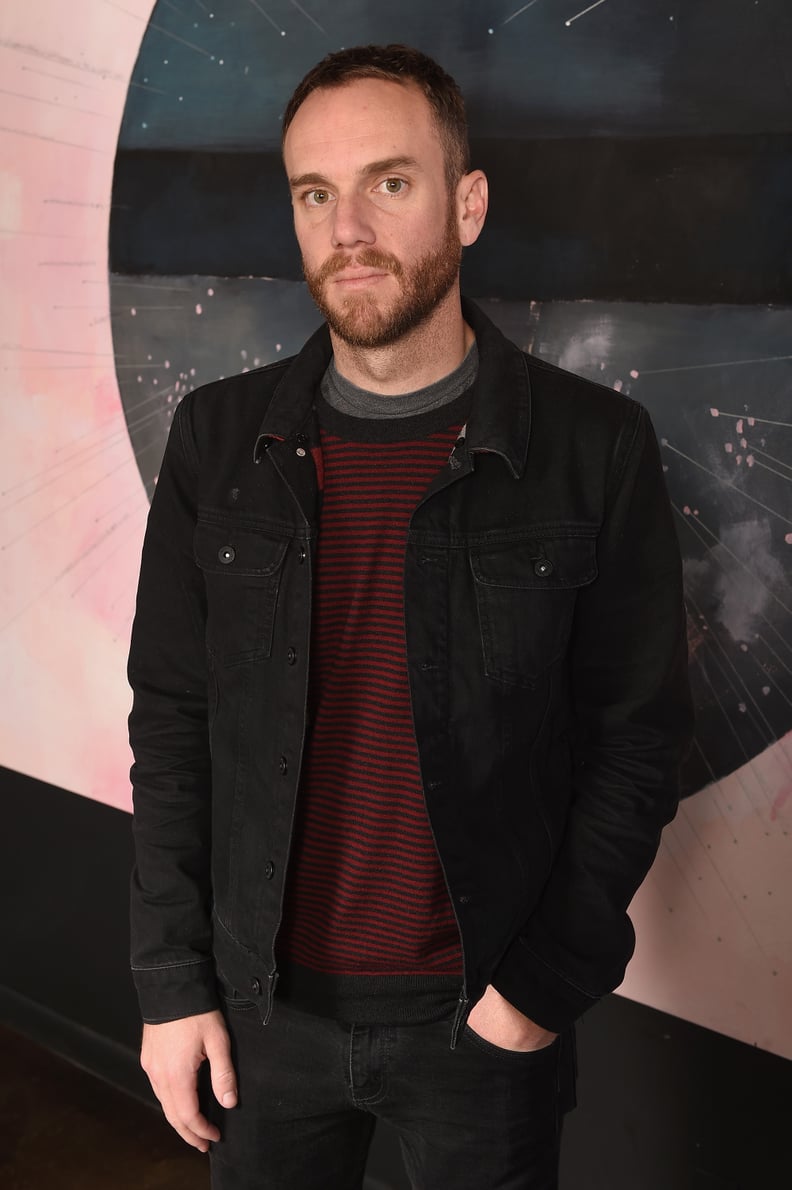 Charlie McDowell
Rumors about Clarke and McDowell started to swirl in 2018 when Clarke posted a photo of an unidentified shadow, and McDowell shared the same image along with the caption, "Happy birthday, E." In December of that year, Clarke gave McDowell photo credits for another beachy post she shared on Instagram. The pair were also spotted out on the street a few times in late 2018, though their relationship didn't seem to last long, and McDowell had unfollowed Clarke on Instagram by March 2019, per Cosmopolitan. Soon after, McDowell began dating Lily Collins, and the pair tied the knot in 2021.