Gwen Stefani's Dating History Features 3 (Very Different) Musical Men
Gwen Stefani and Blake Shelton have to be one of music's cutest couples. The stars met on the set of "The Voice" and tied the knot in 2021, and they've since shared plenty of sweet moments with the world. In her Hollywood Walk of Fame star ceremony on Oct. 19, Stefani called Shelton her "best friend," and the pair also frequently collaborate on musical endeavors, even appearing onstage together from time to time.
Long before she started dating her "The Voice" costar, though, Stefani's romances tended to occupy the spotlight just as much as her iconic music. Although her relationships have all been very different (and at very different times in her life), all of the men she's dated have one thing in common: like her, they're all musicians. Along the way, she also welcomed three kids with her first husband, and Shelton seems to have stepped up as a stepdad since he and Stefani began dating.
Ultimately, Stefani has gone through some highs and lows when it comes to love, and, really, haven't we all? Ahead, find out a little more about each of her past relationships as we wish her the very best in the future.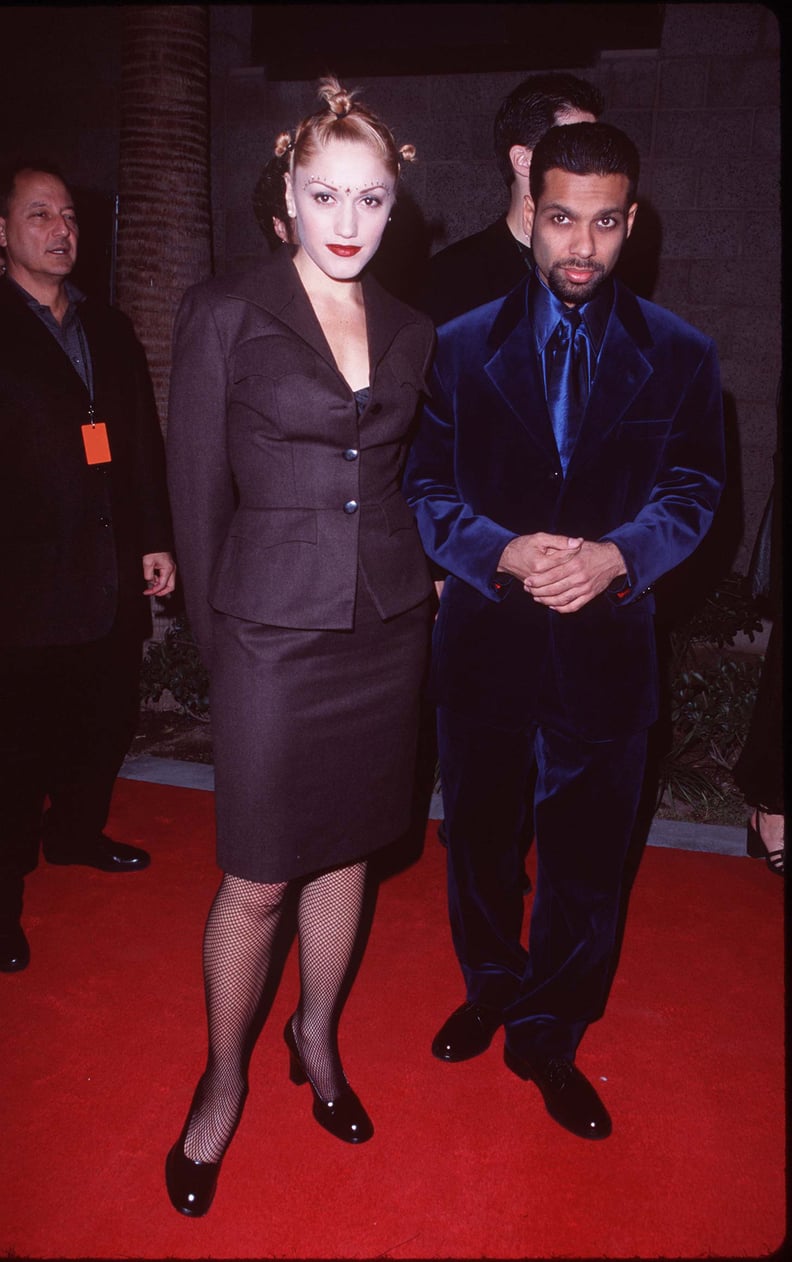 Tony Kanal
Stefani's first major public relationship was with Kanal, her bandmate from No Doubt. They dated from 1987 until 1994, at which point Kanal ended the relationship — which nearly ended the band, too, according to a 2004 Newsweek article. "I was completely passive, no goals. I was in love with Tony and just happy to be in the band. Then there was three years writing in our garage until [the 1995 album] 'Tragic Kingdom' came out," Stefani told the magazine.
During their relationship, Stefani told the Guardian she was less concerned with her career in music and more about the future of their romance when they began dating. "All I ever did was look at Tony and pray that God would let me have a baby with him." The band did survive their breakup, and they continued performing together until the band went on hiatus in 2015.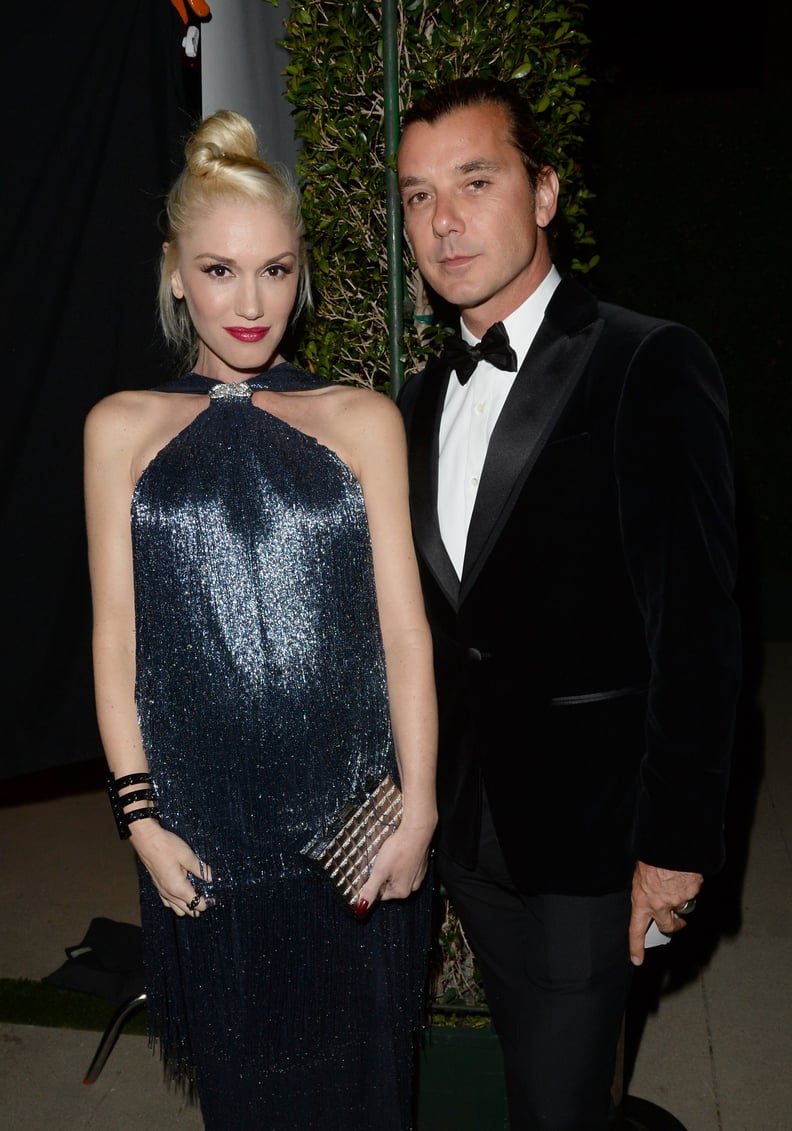 Gavin Rossdale
Rossdale, the singer for the band Bush, first met Stefani in 1995. According to Rolling Stone, both No Doubt and Bush were performing at a show for radio station KROQ, and that's when the future couple first crossed paths. Their relationship continued for several years before they married in 2002.
In 2005, Stefani announced they were expecting their first child in characteristically flashy fashion. People reported that Stefani closed out a concert in Florida by asking the audience to sing along "loud enough so the baby hears it." She and Rossdale have three sons together: Kingston (born in 2006), Zuma (born in 2008), and Apollo (born in 2014).
After a full two decades, however, the relationship came to an end in 2015. Rolling Stone shared a TMZ report that stated the couple had filed for divorce in August 2015, and in the statement, Stefani cited "irreconcilable differences" as the reason for the split. The divorce was finalized by the following April.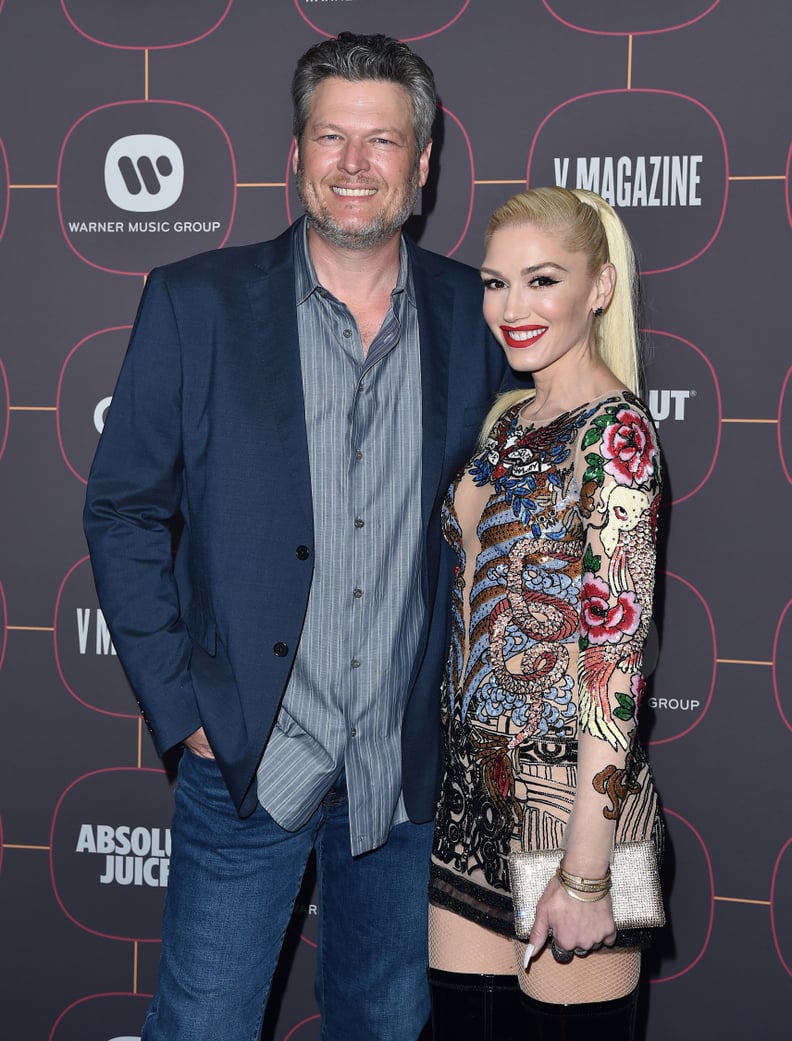 Blake Shelton
Stefani and Shelton first met on "The Voice" in 2014, while she was still married to Rossdale and Shelton was still married to his second wife, singer Miranda Lambert. By the end of 2015, however, both their marriages were ending, and E! News reported that they spent a weekend together over Halloween, looking decidedly nonplatonic.
In November of that year, Shelton's team officially confirmed the relationship to E! News and other outlets. After that announcement, they started appearing together more in public and on social media, as well as later seasons of "The Voice." After years of adorable pictures and shared musical performances, Stefani shared news of their engagement on Instagram on Oct. 27, 2020, posting a picture of them together with her showing off her ring. "@blakeshelton yes please!" she captioned the photo, complete with an engagement ring emoji. The pair tied the knot in July 2021 at a ranch in Oklahoma, and have been celebrating their love for the world to see ever since.