Who is Chloë Dating in 2021?
Is There More to Chlöe and Gunna's Relationship Than Making Music Together? Not So Fast!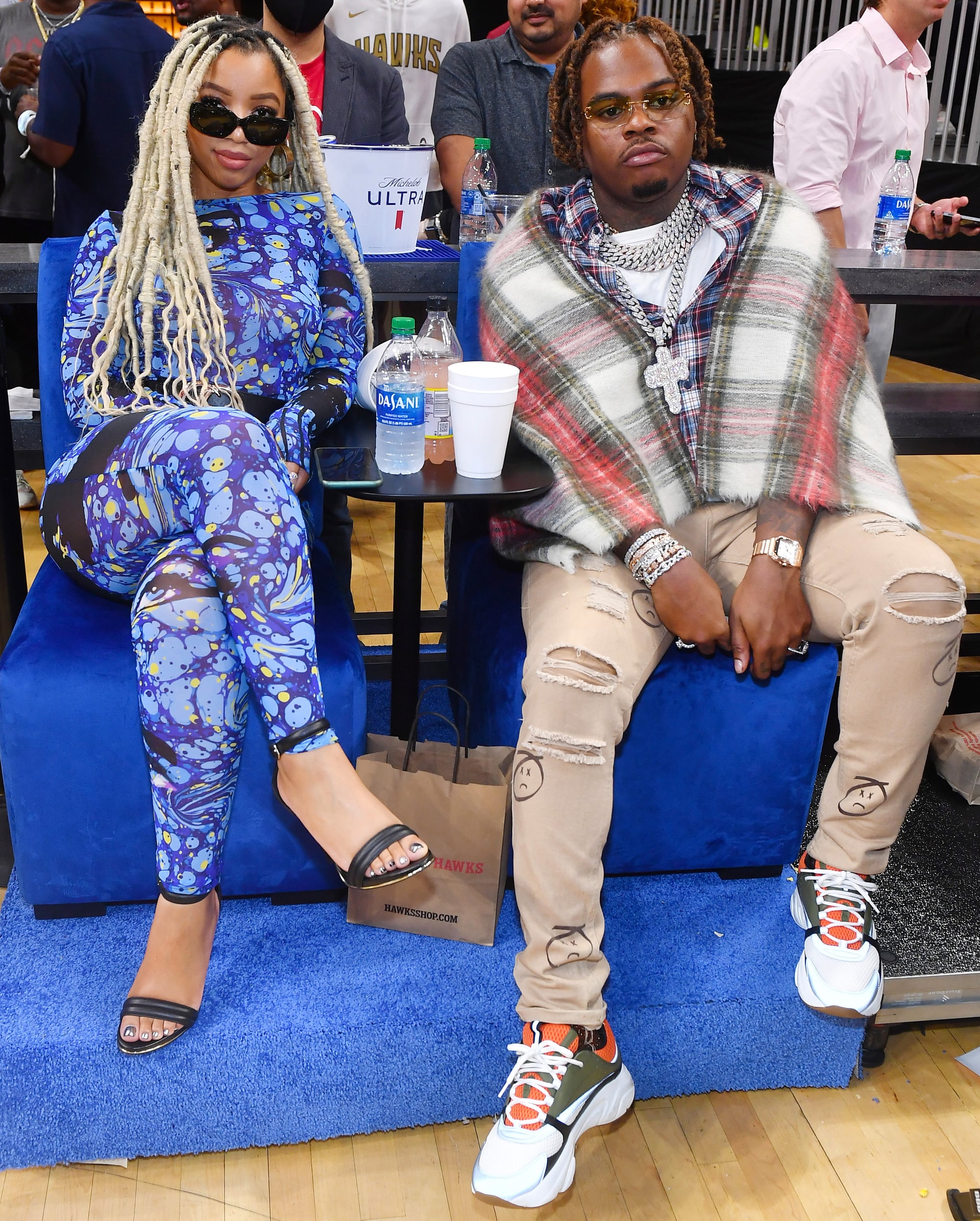 Image Source: Getty / Paras Griffin
Chlöe and Gunna has a ring to it, but is love actually in the air? Between flirty comments on Instagram, the pair's courtside appearance at an Atlanta Hawks game in October, and Gunna's show of support for Chlöe at the 2021 American Music Awards, fans can't help but wonder if the musicians are dating.
Well, Gunna finally responded to the speculation during Sunday's AMAs, telling Billboard, "We're not dating. That was just like a date where you go to the game and catch a vibe. But she's my friend." The "Drip Too Hard" rapper added that after the Hawks game, they headed to the studio and made two songs that may appear on his or her upcoming albums. "We've definitely got new music coming, for sure. She can have it. She can have whatever she wants," he said. "She's very creative, she's very talented, and you will be seeing us more, for sure." Chlöe remains quiet about the speculation, but we predict that we're not the only ones who "can't get this thickness out of your mind!"