The name Eve Hewson might not be ringing any immediate bells, but we promise you've heard of her. 29-year-old Irish-born Eve has spent all her adult life on our screens, both big and small, and you're about to see a lot more of her. While Eve's acting debut was in the 2005 Lost and Found, she's since appeared alongside huge names like Tom Hanks and Rami Malek, and has starred in major films like the 2011 film This Must Be the Place and the 2018 reimagining of Robin Hood.
Eve's back on our screens, starring in Netflix's miniseries Behind Her Eyes. Eve plays Adele, a key player in the dark love triangle centering the story. From Adele's perspective, she becomes fast friends with a woman she meets on the street, Louise, and unbeknownst to her, Louise and her husband David are forming an adulterous relationship. But there's more to this story than a simple love triangle, and as the series builds, so too does Adele's fear of her husband.
Keep on reading to get well acquainted with Eve Hewson!
Eve Changed Her Name to Avoid Being Bullied in School
While Eve Hewson's legal name is short and sharp, her birth name is more of a mouthful. Born as Memphis Eve Sunny Day Hewson, Eve revealed in a 2014 interview that she simplified her name while at school. "My parents knew I'd get bullied, she said. "So I just went with Eve."
Before this, she had admitted that many people close to her refer to her as Memphis Eve, although that's no longer her name. "I know Memphis is in there somewhere but on my passport, I'm Eve Sunny Day Hewson," she said.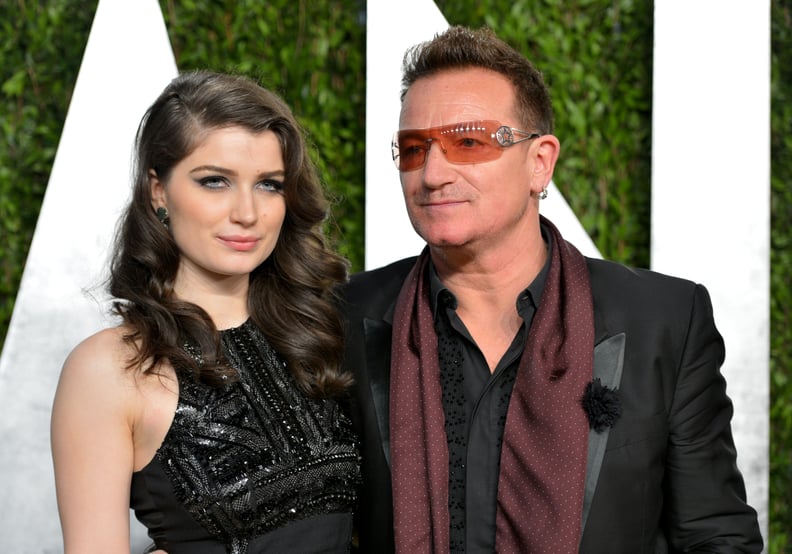 Eve Is the Daughter of U2 Frontman, Bono
The rockstar name is making some sense now, isn't it? Eve was born in Dublin in 1991 to prominent activist Ali Hewson and Paul Hewson, who's best known simply as Bono, the frontman of one of Ireland's most successful exports, U2.
It's been reported that while Eve and her three siblings, Elijah, Jordan, and John attended school back in Ireland, but when U2 was travelling, the family would often hit the road alongside them for months at a time. "On one tour, when I was 15, my sister and I were just obsessed with Kings of Leon," she told The Telegraph in an interview. "[They] were the support band, and [we] would skulk around their dressing room, like, 'Heyyyy.'"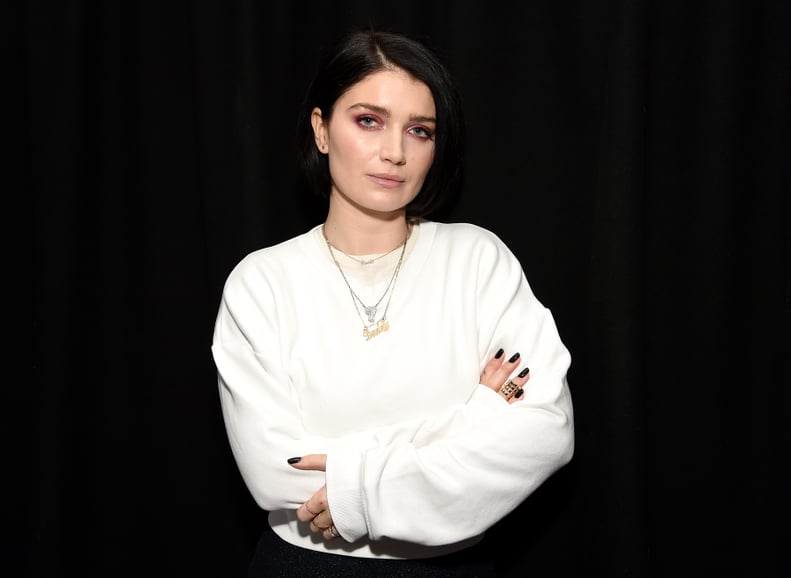 She Studied at a Top Performing Arts School in the US
Eve moved to the US to study at New York University's Tisch School of the Arts at 18 years old and graduated with a degree from NYU in 2013. In an interview shared on her personal website, Eve admits that she never wanted to move straight to Los Angeles to get an agent and "wing it", which is why she chose to study at Tisch.
"I really wanted to study theatre," she said. "I really respect the actors that study and continue to study throughout their careers. I think you can have a lot of talent and luck but if you're not serious, it's not going to last. Tisch was the only school I wanted to go to. It has a great drama program and obviously, it's in the greatest city in the world. It was also the only school that my parents let me apply to, so, if I didn't get in, I was f*cked."
She Starred in The Script's Music Video "For The First Time"
Arguably one of the UK's most popular songs of 2010, Eve starred in the music video for Irish band The Script's song, "For The First Time". The music video — which is more of a short film set to the romantic power ballad — begins with Eve laying on her bed in a New York apartment as she writes a note to her parents who are back in Ireland.
What ensues is an adventure between her and an Irish man, including steamy montages and holiday snaps.
Eve Now Lives In Williamsburg, Brooklyn
Eve moved from Ireland to New York at the age of 18 and has lived in Brooklyn, New York ever since. That is until the pandemic began when she moved back into her parents' house in Dublin. "I never thought I'd find myself back living with my mum and dad at 28," she told inews in 2020, admitting that it's the first time she has lived away from New York City since moving there 10 years prior.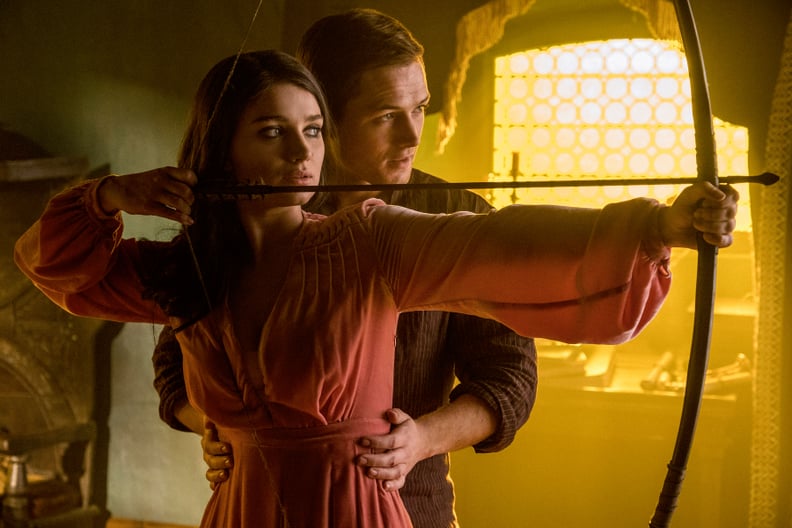 Eve Played a Bow and Arrow-Wielding Marian in Robin Hood
There have been many iterations of Robin Hood since the legend first appeared in the 13th or 14th Century. In the 2018 reimagining, Eve played a bow and arrow-wielding, badass Marian. With Taron Egerton playing Robin of Loxley and Jamie Foxx as Little John, The film is as action-packed and high stakes as you'd imagine.