What to Know About Mae Martin From Feel Good on Netflix
Who Is Mae Martin? Here's Everything You Should Know About the Star of Netflix's Feel Good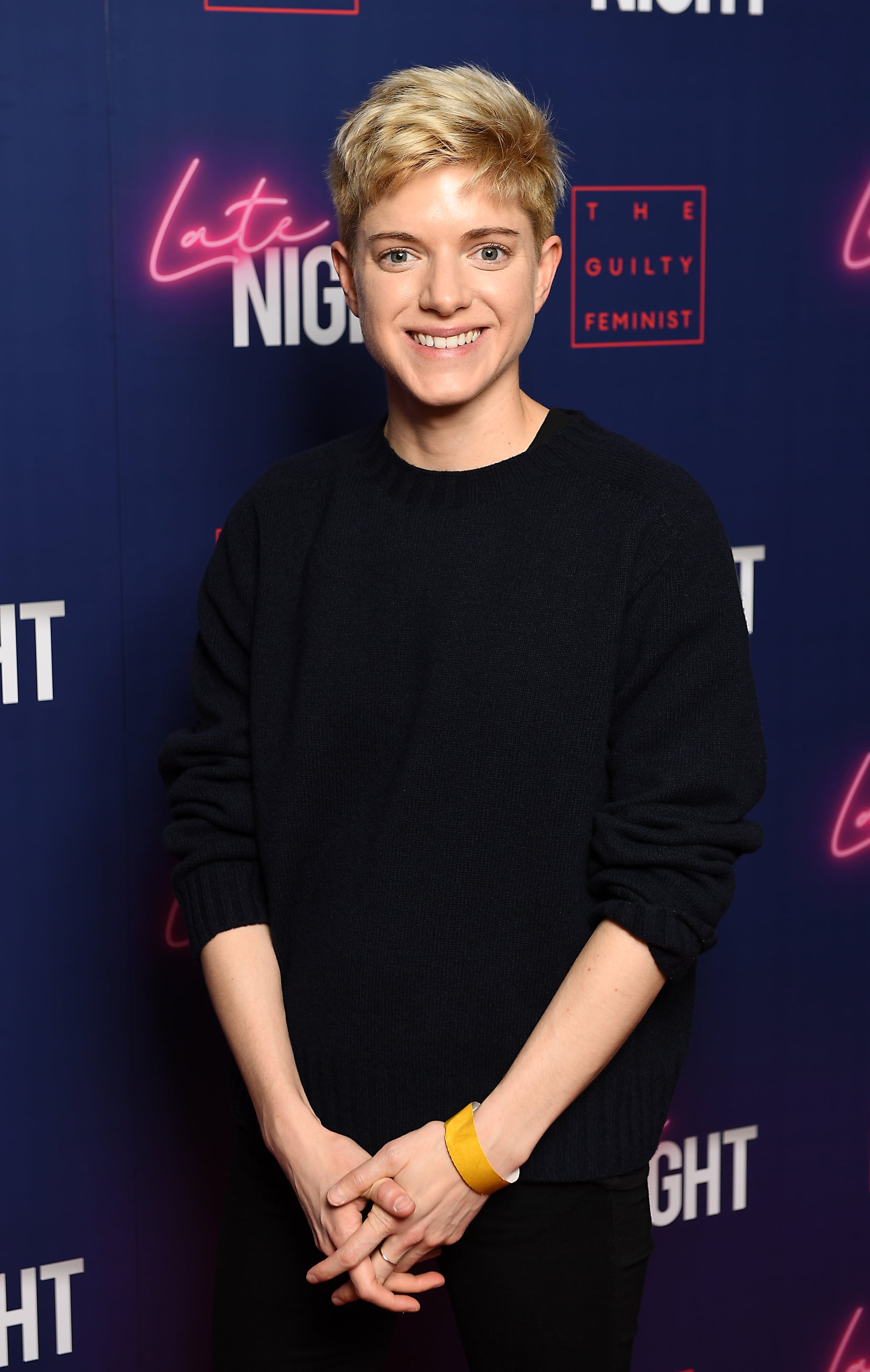 If you've been missing Lady Dynamite, there's a good chance you're going to appreciate the forthcoming Netflix series Feel Good. Mae Martin stars as herself in this rom-com series, which follows her life in London as she fights to overcome her addiction to narcotics and pursues a relationship with a woman who has never dated another woman before. The series debuts on March 19, but before you watch it, you're going to want to familiarize yourself with the 32-year-old London-based Canadian comedian, whose career began when she was only 13 years old.
After her parents took her to visit her first stand-up club at age 11, Mae began visiting comedy clubs four or five times a weeks, until she eventually started getting free admission and her own special table. At 13, she started off her own comedy career at The Second City Toronto, where she studied and performed sketch comedy for four years. At 15, she received her first Canadian Comedy Award, and a year later, she became the youngest ever nominee for the Tim Sims Encouragement Fund Award. She also made her Canadian TV debut on The Comedy Network's Cream of Comedy when she was 16.
However, her success also came with a price. According to Mae's 2017 interview with the Evening Standard, she dropped out of school at 15 and began spending all her time with comedians who were more than twice her age. Drugs were plentiful in her circle, and Mae developed addiction issues. She made the decision to check herself into a rehab program at 16, where she got sober. Later, in her stand-up show Dope, she included her experiences as a former addict in her act. "I feel like there is part of my personality that I've been omitting on stage for a long time," she explained to The Guardian in 2017 when asked about Dope. "People have referred to me as 'innocent,' which makes me feel disingenuous."
Mae rarely holds back when it comes to any facet of her life, and she's reluctant to identify as bisexual. As she told The Argus back in 2013, "I'm only just realizing how lucky I was to grow up in this liberal utopia. I brought girls and boys home. I never came out to my parents. I never felt the need to put a label on my sexuality." In 2016, she debuted a BBC Radio 4 series called Mae Martin's Guide to 21st Century Sexuality to explore how society perceives sex and gender. "Self-identify all you want, but I hate it when friends introduce me as their 'gay friend,'" she said during a 2016 interview with Glamour UK. "You're essentially talking about someone's sex life. It just seems a bit archaic."
Though Mae delivered her first Netflix special in 2018, which was part of Comedians of the World, landing her own Netflix series is a pretty big deal. For Mae, the aim of her semi-autobiographical dramedy is to make people laugh, but also to connect with the characters and their story. As she said in a statement, "We tried to make a show that's funny, heartbreaking, and occasionally completely bizarre, because that's what life is like."