Michelle Zauner is best known as the frontwoman behind the indie-pop band Japanese Breakfast. The musician rose to fame after the release of her 2016 album "Psychopomp" and has since become a beloved figure in the indie music world. Dreamy, poignant, and unique, Zauner's music, in many ways, has reflected the very real and tender moments of her own life, which is what draws so many to her sound.
Since the release of "Psychopomp," Zauner has released two more albums, "Soft Sounds From Another Planet" in 2017 and, most recently, "Jubilee" in 2021. The singer has significantly grown in popularity over the years due to her music as well as some other impressive ventures. Japanese Breakfast is nominated for two awards at the 2022 Grammys, one for best alternative album and another for best new artist. On her nominations, Zauner opened up to Variety in December 2021, saying, "Every musician that's been nominated in that category is an idol of mine. . . . My career has exceeded beyond all fantasy and expectations that I ever held. This really takes the cake of an already very charmed year."
From her rise in the music industry to her bestselling book, here are six facts about Zauner you might not know!
01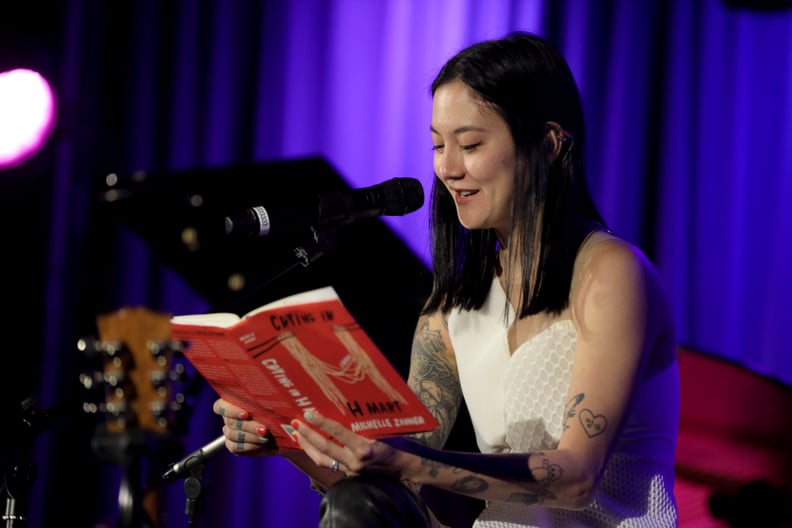 Michelle Zauner Is a Bestselling Author
Lovers of indie music might know Zauner as the leading voice of Japanese Breakfast, but the rest of the world got to know her differently in 2021. The singer released her memoir, "Crying in H Mart," in April 2021, which instantly became a hit among readers, landing at No. 2 on The New York Times nonfiction bestseller list. The book is a continuation of her acclaimed essay "Crying in H Mart," which she wrote in August 2018. The memoir centers around Zauner's journey with grief after her mother's death from cancer. In the book, she reflects on her Korean identity and talks about connecting with her mother through Korean food.
In June 2021, Orion Pictures secured the rights to "Crying in H Mart" and is turning Zauner's beloved memoir into a feature film. She will work on the film's soundtrack as Japanese Breakfast and told The Hollywood Reporter that "it is a surreal thrill to have the opportunity to memorialize my mother in film."
02
Michelle Zauner's Interest in Making Music Started With a Guitar
While some people take a while to develop their passions, Zauner's interest in music started at a young age. The musician started playing piano when she was 5 years old, but she really became serious about music when she learned to play the guitar at age 15. Playing the guitar helped her be more creative and express herself. "I only wanted to play the guitar so I could write music," she told Vice in 2016. "As soon as I learned my first three chords, I wrote my first song. It was just a tool to get me to be able to do the thing that I wanted to do."
03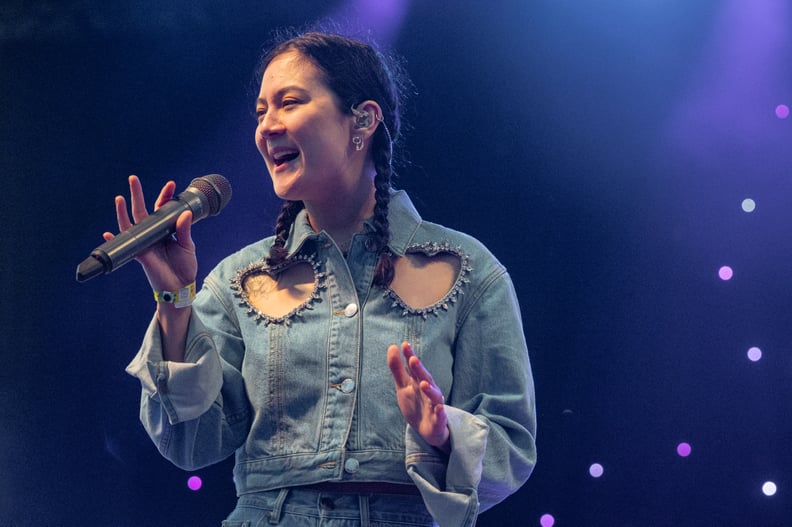 Michelle Zauner Met Her Husband at a Karaoke Bar
Fate has the funniest way of bringing people together, and as it turns out, the Japanese Breakfast singer met her husband, Peter, at a karaoke bar called 12 Steps Down. He was singing Billy Joel's "Scenes From an Italian Restaurant."
"I met Peter when I was 23 and he was just like this really goofy guy that was singing this seven and a half minute long song with a 34 bar instrumental break in the middle," she told GQ in 2021. "I was just like, 'Who is this f*cking weirdo?'"
04
Michelle Zauner Is Friends With Popular Korean Youtuber Maangchi
After Zauner's mother died in 2014, she went on a culinary exploration of Korean food and learned how to make her favorite dishes as a way to connect with her Korean identity and her mother. In 2016, she wrote her essay "Real Life: Love, Loss, and Kimchi" (a winner of Glamour's essay contest) and talked about how one incredibly popular Korean Youtuber, Maangchi, helped her navigate grief as she explored Korean food. "For many, Julia Child is the hero who brought boeuf bourguignon into the era of the TV dinner," Zauner wrote. "She showed home cooks how to scale the culinary mountain. Maangchi did this for me after my mom died."
After her essay was published, the "Crying in H Mart" author met Maangchi in New York City at a talk and gave the renowned Youtube cook a copy of her Glamour essay. Maangchi read it and told Zauner in a phone call (via Vogue), "I just read your essay and I feel like your mom or something. I really appreciate it and I'm touched by it." The rest is history, and the two are friends today.
05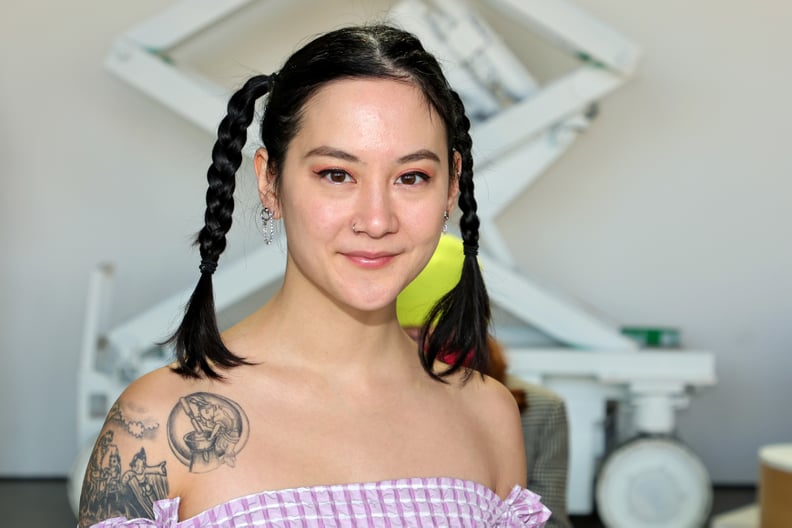 Michelle Zauner Worked Part-Time Jobs to Get By Pursuing Music
As Japanese Breakfast was still in its beginning stages, lead singer and frontwoman Zauner worked different jobs to get by. According to Vox, she "spent her early 20s waiting tables and trying to get her music hustle off the ground." After her mother died in 2014, she briefly thought about putting her music career on the back burner "to pursue a career path that was more aligned with what her late 'tiger mom' would have wanted her to do" (via Teen Vogue). She briefly worked with an advertising company but was laid off nine months after starting, which only helped to propel her work with Japanese Breakfast.
06
Michelle Zauner Is an Amazing Cook
"Crying in H Mart" is strongly influenced by Zauner's mother and her relationship with Korean food. The singer has opened up about her love for Korean food through her book, essays, and several interviews, and through her explorations, she's perfected her cooking skills! In August 2021, she shared her recipe for dotorimuk muchim, a seasoned acorn jelly salad, in a video on H Mart's official Youtube channel. Yum!