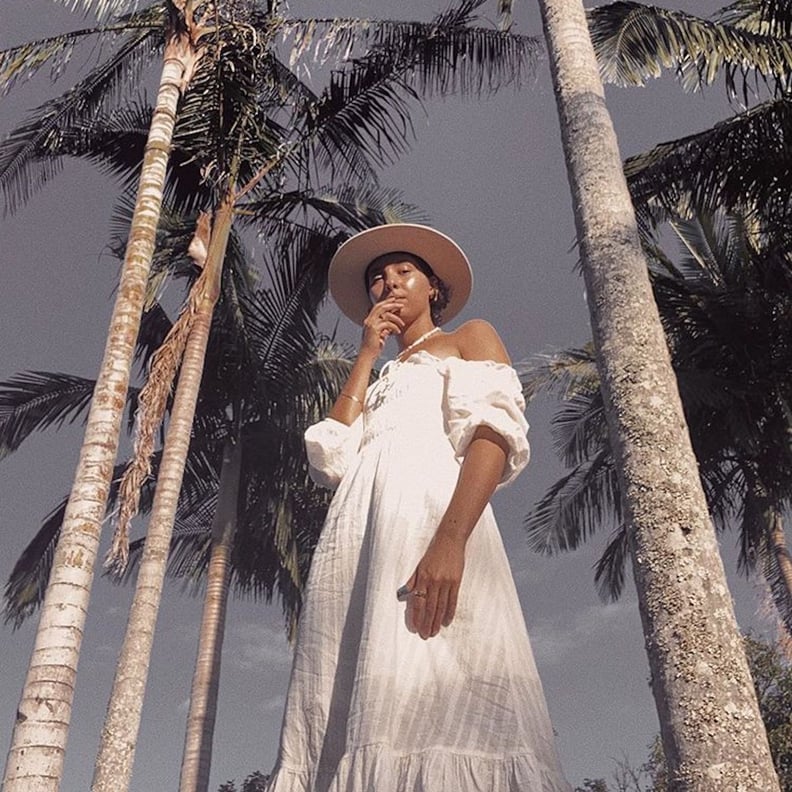 Zac Efron broke millions of hearts with the recent news that he's dating again. His new girlfriend is Vanessa Valladares, a 25-year-old Australian model, and their recent romance has everyone dying to know more about her! According to People, their relationship is still pretty new. "Zac met Ness earlier in the summer. They started hanging out in July and recently took a ski trip together," People's source said. "You can tell that they are having fun. She spends a lot of time at this house." The source also added that the couple reportedly met in June while Valladares was working as a waitress at a cafe and general store in Byron Bay, where Efron has recently moved. Valladares seems to keep a pretty low profile, but here are a few things we do know about her so far!
She's a Professional Model
Valladares has shared sneak peeks of some of her modeling shots on her Insta. She's apparently modeled for several Australian brands, including Spell, Love St., and RVCA.
She Loves the Outdoors
A quick trip through Valladares's Instagram is like flipping through a gorgeous book of nature photography. She seems to prefer sharing pics of the broad, beautiful outdoors, with plenty of beach pics, grand vistas, and wide open skies taking center stage along with her professional modeling stuff.
She Has a Great Sense of Style
When she's just sharing pics from her own life rather than photoshoots, Valladares shows off her own stunning style. We absolutely love her boho, beachy look!
She's Australian
Valladares has shared several stunning pictures of her home country, including this gorgeous mountain shot. Her Insta bio notes that she lives in Byron Shire, a coastal area in New South Wales.