Why Did Khloé Kardashian, Tristan Thompson Break Up? | 2021
Khloé Kardashian and Tristan Thompson Break Up Again — What Went Wrong This Time?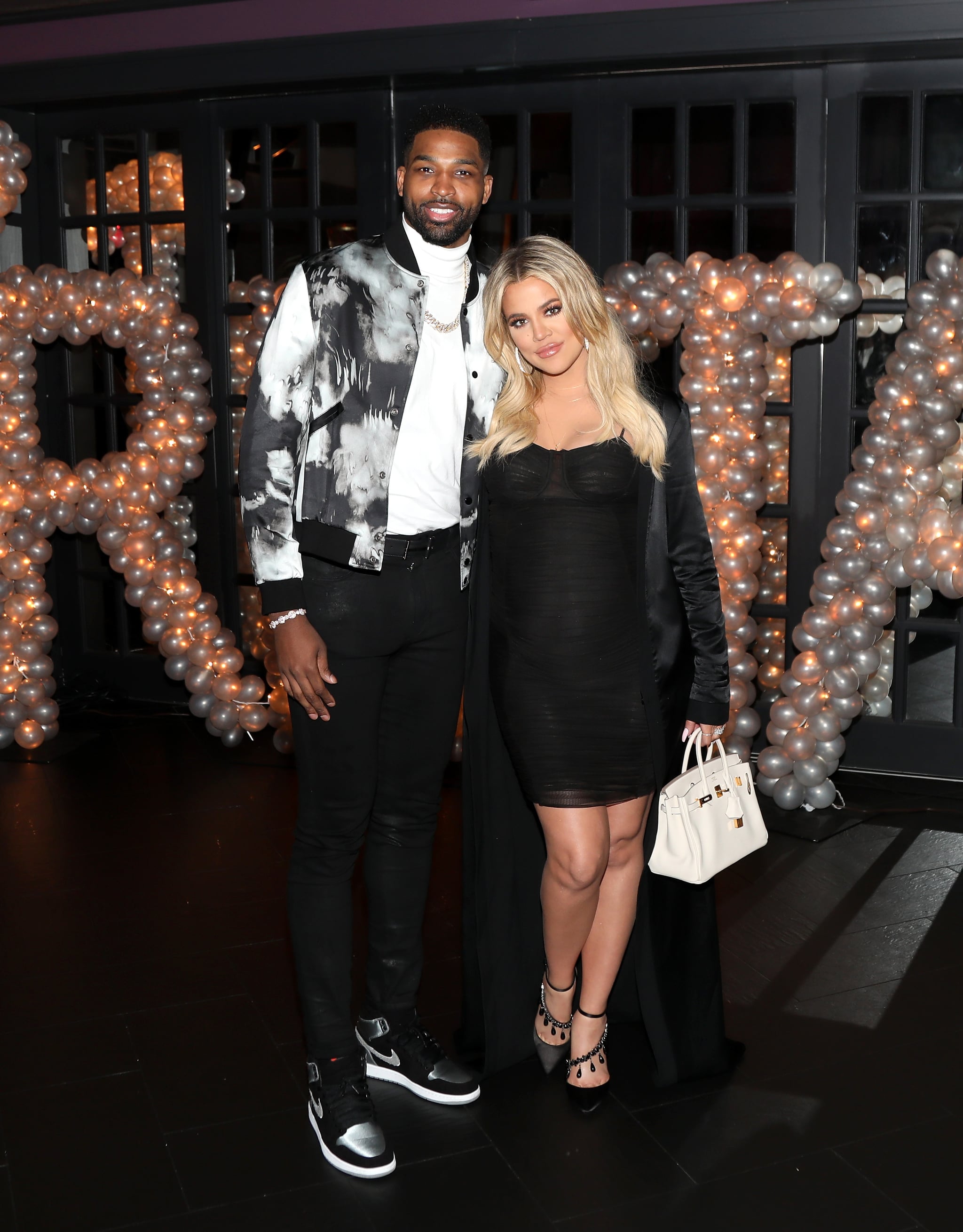 Khloé Kardashian and Tristan Thompson have called it quits yet again. Following their reconciliation last year, the pair's relationship is once again being plagued by cheating rumors. While neither Khloé nor Tristan has publicly addressed the split, the news comes just days after the 30-year-old NBA player was apparently spotted entering a bedroom with three women at a party in Los Angeles on June 17.
"Tristan was hanging out with Drake, Diddy and Chris Brown the majority of the night," a source told E! News. "He was seen hanging out with several girls on the upstairs deck and then went into a private room with three girls. He seemed like he was in a great mood and wanted to party. He was drinking and was partying into the early hours of the morning." According to another source, Tristan was reportedly telling people he was single. However, Tristan appeared to deny the rumors when he posted five blue cap emoji on Twitter on Monday.
🧢🧢🧢🧢🧢

— Tristan Thompson (@RealTristan13) June 21, 2021
Another source told the outlet that Khloé broke up with Tristan "very recently" over trust issues. "They had been working through the cheating rumors for the last couple of weeks, but Khloé told Tristan he lost all of her trust and the relationship could not be repaired," the source explained. "Khloe really tried, but ultimately, felt too betrayed by him. She's done and says she will not go back." The source added: "They have been co-parenting and have seen each other several times in the last week with True, but are not romantically together."
This isn't the first time Khloé and Tristan have dealt with infidelity issues throughout their relationship. Back in 2018, Tristan was accused of cheating on the now-36-year-old reality TV star while she was pregnant with their daughter, True, and the following year, he allegedly cheated on her with Kylie Jenner's former best friend Jordyn Woods. Since then, there have been other cheating allegations surrounding Tristan, though he's denied them.