All of Zendaya and Tom Holland's Sweet Moments on the Spider-Man: No Way Home Press Tour
If you've been following along with the Spider-Man: No Way Home press tour, then you know Zendaya and Tom Holland are the best part about it. For the past few weeks, the two costars have been doing all sorts of interviews and red carpets leading up to the highly anticipated Spider-Man sequel film. Some of the best glimpses we've gotten of the couple's relationship have either been their sweet PDA or adorable friendship moments.
After their dating rumors started back up in July, the two finally made their real-life romance red carpet official at the Ballon d'Or ceremony in Paris on Nov. 29. Not to mention, we saw them flirting and holding hands at the Spider-Man: No Way Home London photocall on Dec. 5, as well as the movie's Los Angeles premiere on Dec. 13. And, if that's not enough, the two have turned the film's press tour into their own personal comedy show with funny appearances on SiriusXM, The Graham Norton Show, and Jimmy Kimmel Live!, just to name a few.
We can't get enough of these two together, and we're honestly kind of sad promo for their movie is coming to an end. Ahead, check out all of Zendaya and Tom's most charming moments from the Spider-Man: No Way Home press tour.
01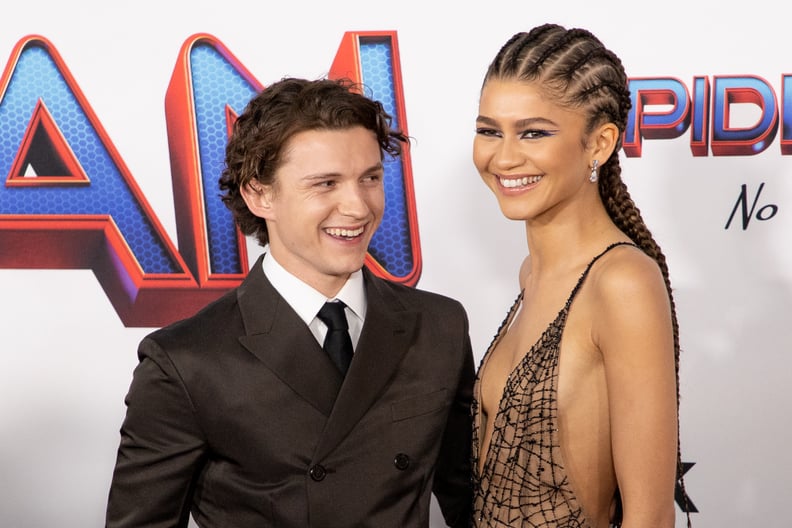 Zendaya and Tom Holland at the Spider-Man: No Way Home Premiere in Los Angeles
04
Zendaya and Tom Holland Taking a Harry Potter Quiz
05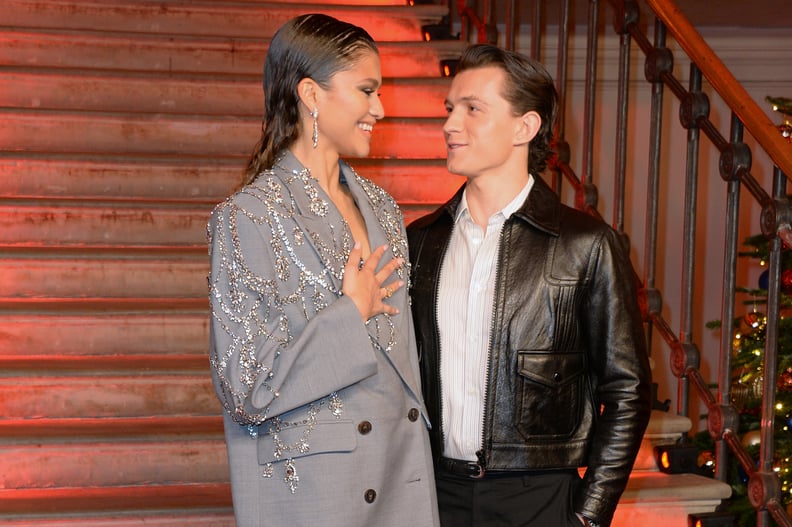 Zendaya and Tom Holland at the Spider-Man: No Way Home Photocall in London
08
Zendaya Explaining How Tom Holland Isn't Tall Enough to Catch Her in Spider-Man: No Way Home
09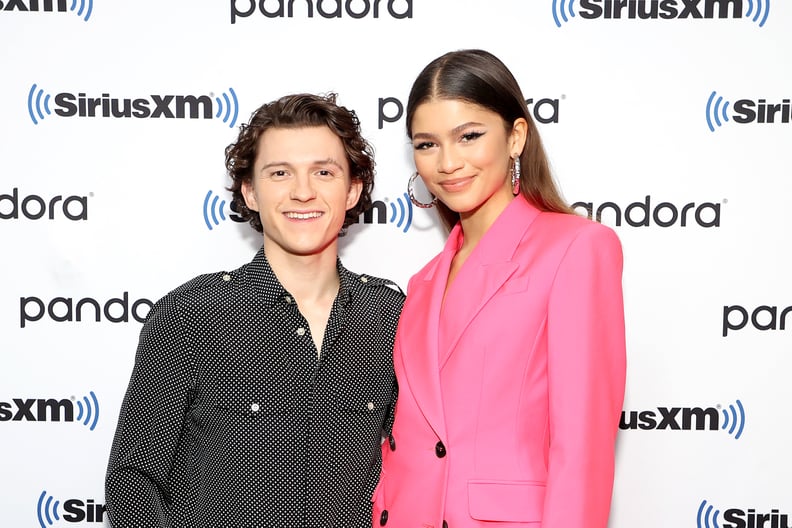 Zendaya and Tom Holland at SiriusXM's Town Hall
12
Zendaya and Tom Holland Addressing Their Height Difference
13
Zendaya Expressing Concern Over Tom Holland's Spider-Man Suit Not Having a Zipper
14
Zendaya and Tom Holland Arguing Over the Internet's Biggest Debates