Zendaya and Tom Holland Speak Out About Their Relationship
Tom Holland and Zendaya Open Up About Their Relationship: "We Sort of Felt Robbed of Our Privacy"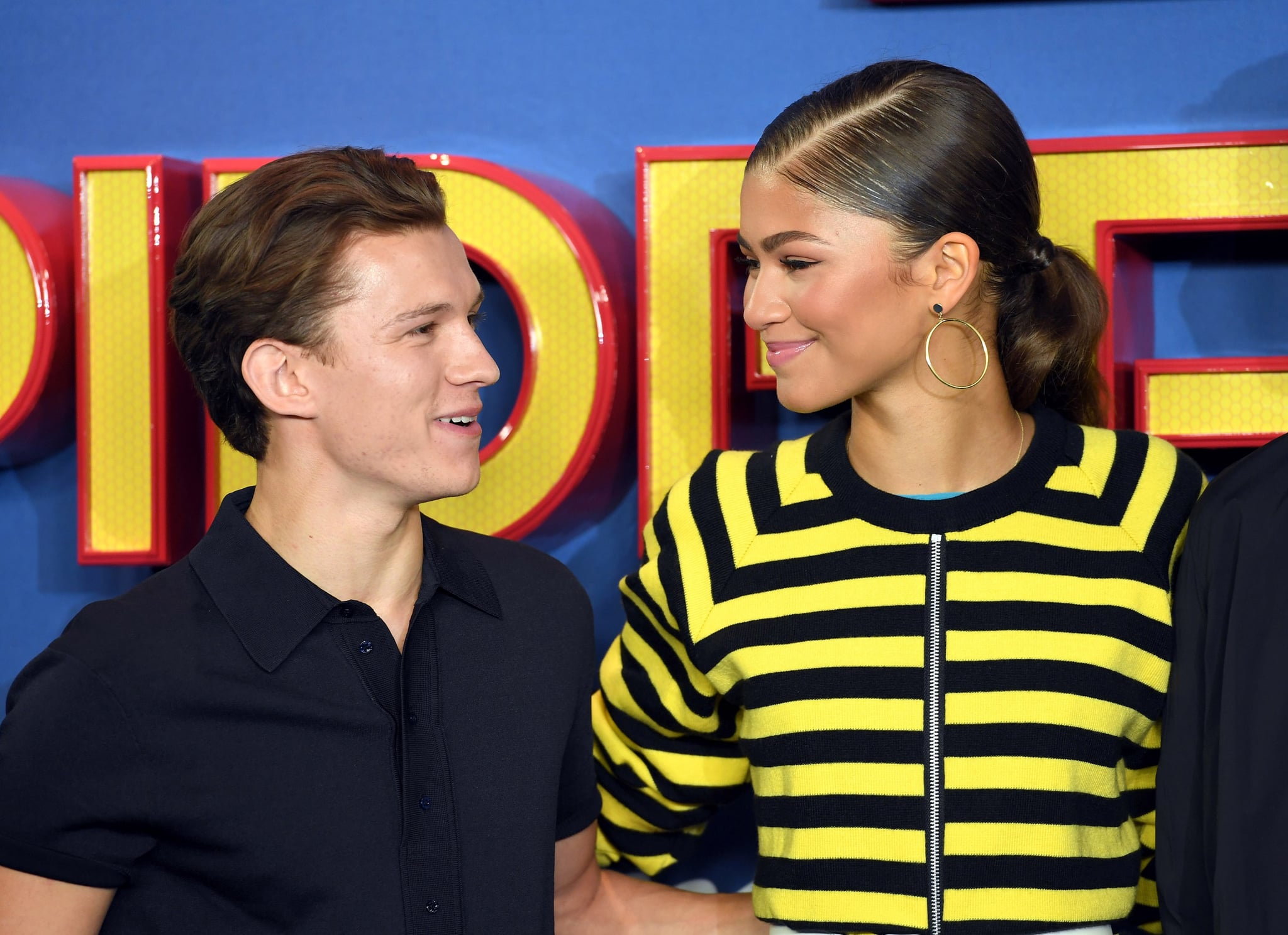 For years, Tom Holland and Zendaya's romantic relationship has been a huge question mark for fans who have been dying to know if the two are a legit couple. Many thought the dating rumors were true after they were spotted sharing a passionate kiss at a red light this summer, but their official status has yet to be confirmed. According to Tom, he felt like the viral photo of the two kissing took away their chance to be the first to speak on their relationship. During a recent interview with GQ, the Spider-Man: No Way Home star opened up about his private life and his relationship with his costar.
"One of the downsides of our fame is that privacy isn't really in our control anymore, and a moment that you think is between two people that love each other very much is now a moment that is shared with the entire world," Tom said, adding: "I've always been really adamant to keep my private life private, because I share so much of my life with the world anyway. We sort of felt robbed of our privacy." Tom also revealed that announcing their relationship to the world wasn't something either of them wanted to do at all and said he "[respects] her too much" to speak on their romance alone.
Zendaya chimed in later via a phone call, stating that the situation was "quite strange and weird and confusing and invasive." She added: "The equal sentiment [we both share] is just that when you really love and care about somebody, some moments or things, you wish were your own. . . . I think loving someone is a sacred thing and a special thing and something that you want to deal with and go through and experience and enjoy amongst the two people that love each other."
Aside from their romance, Tom gushed about finding companionship among his Spider-Man costars Jacob Batalon and — of course — Zendaya. He even said the latter played a key role is guiding his new reality. "Having her in my life was so instrumental to my sanity," he said. "She is so good at being the role model for young guys and girls. When anyone comes up, like, 'Can I have a picture?,' it's never a bad time. Whereas my initial reaction was: 'Why are you talking to me? Leave me alone.'"
Both actors hope to continue to keep their private life under wraps until they feel the time is right to speak on if they're romantically involved or not. "This isn't my story. It's our story," Tom said. "And we'll talk about what it is when we're ready to talk about it together."
Image Source: Getty / Karwai Tang