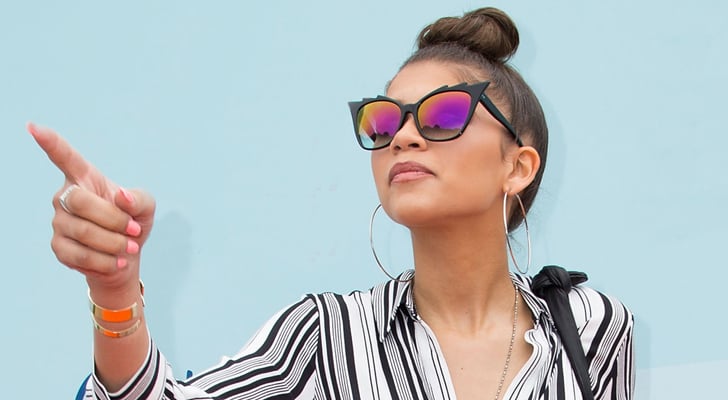 Getty | Vincent Sandoval
Zendaya Coleman has been on a roll lately when it comes to hitting back at haters. In the past year, so many Internet trolls have tried to put her down — most recently when some Twitter haters made fun of her parents' appearance — and she's responded flawlessly and elegantly every single time. Of course, we're used to Zendaya's flawless red carpet hair, but we're doubling back to talk about all the times she snatched a weave. Keep reading for a lesson in schooling the haters, straight from Zendaya herself, and then use her best Instagram pictures to inspire yourself to give less f*cks.
01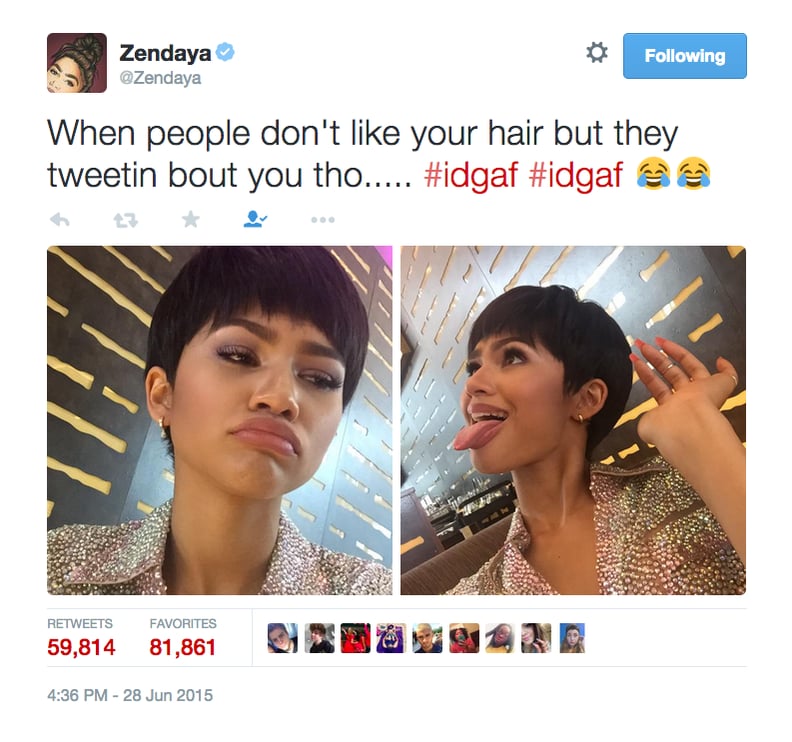 All the Hair Haters
02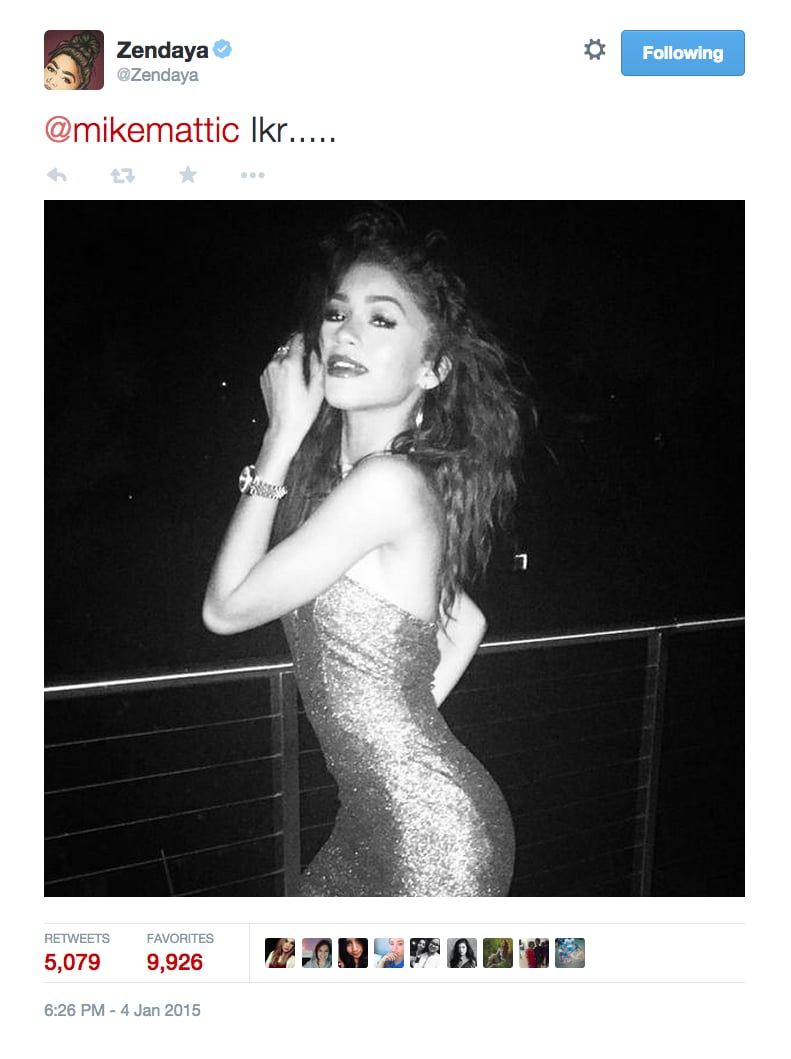 That One Troll Who Called Her Ugly
One unfortunate Twitter user had the nerve to tweet "Zendaya ugly as f*ck," before she thrashed them with this flawless photo.
03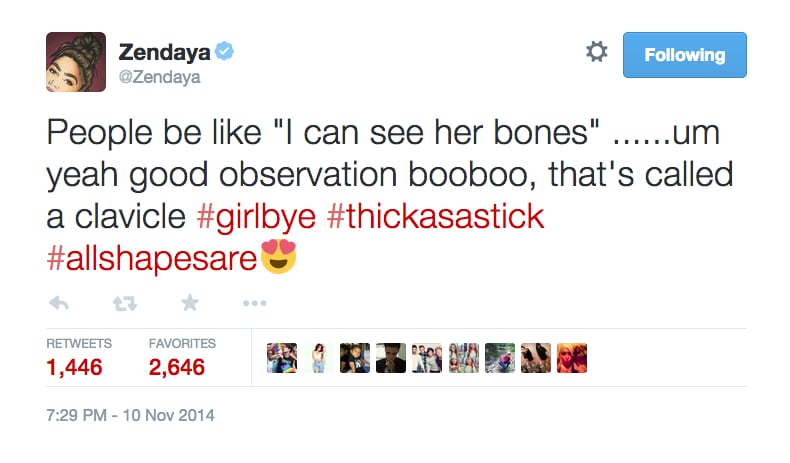 All the Skinny-Shamers
All it took was 140 characters (or less) for Zendaya to drag each and every person who talked about her weight.
04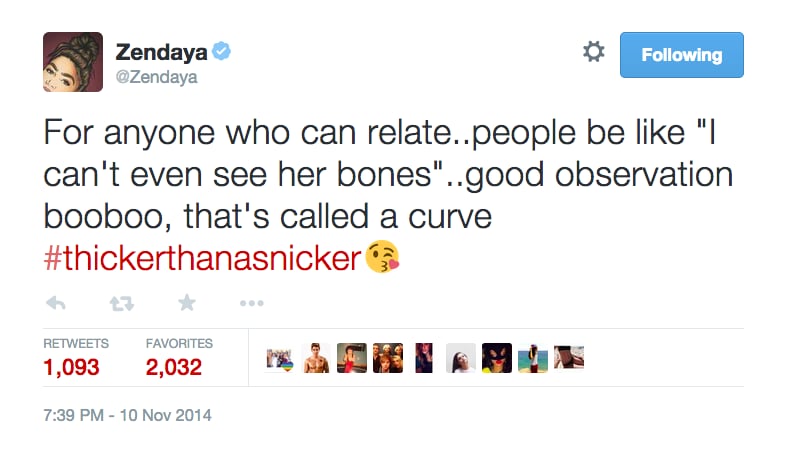 All the Fat-Shamers
Zendaya was clearly calling out double standards with this and the previous tweet. Too fat and too skinny all at once? She wasn't afraid to tackle the issue with body positivity and nothing else.
05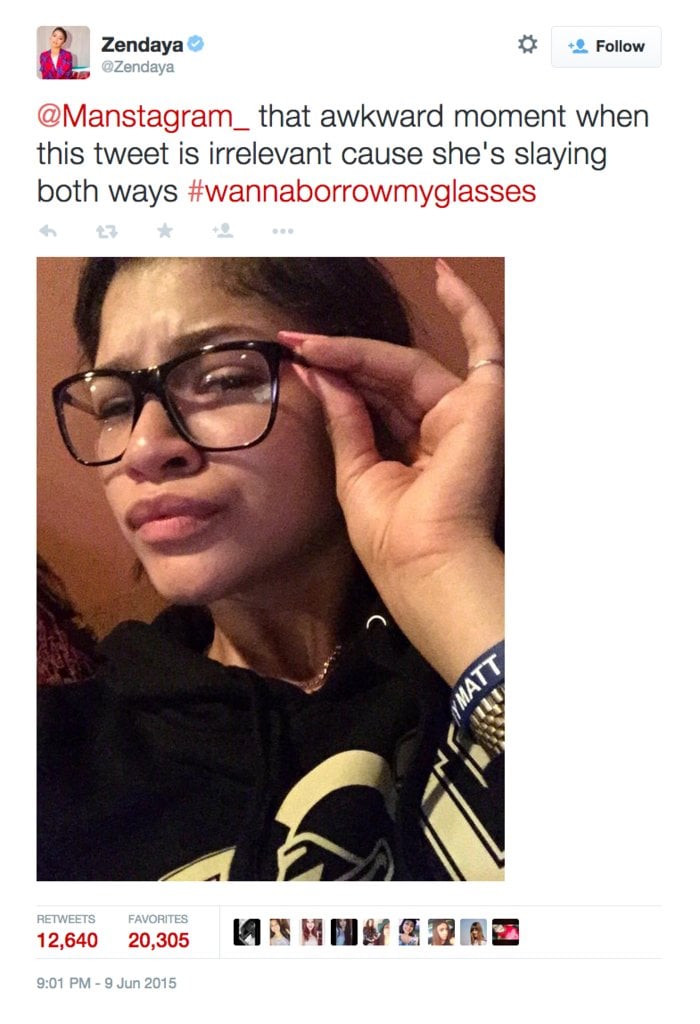 That Misogynist Twitter Account
Zendaya doesn't just stand up for herself. When the "Manstagram" Twitter account made fun of a girl's "no-makeup" look, she threw it right back in their face with this amazing response.
06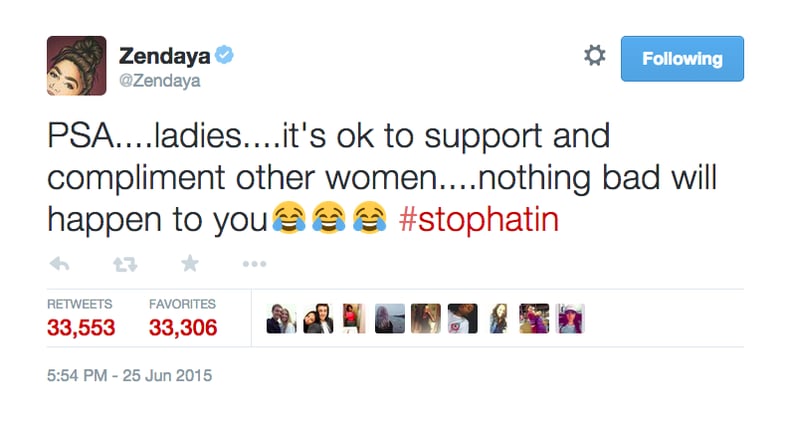 All the Catty B*tches Out There
Zendaya layered the subtlest hint of feminism under this tweet, urging women not to tear each other down, but to lift each other up. She did it with just the right amount of sass, too.
07 Giuliana Rancic
Zendaya's most notable comeback was eloquent, beautifully written, and directed at Giuliana Rancic. The post in question came after Giuliana commented on the dreadlocks Zendaya wore to the Oscars, saying she looked like she "smells like patchouli oil . . . or weed."