13 Reasons Why Dance Song
Here's the Beautiful Song Always Playing at the Dances in 13 Reasons Why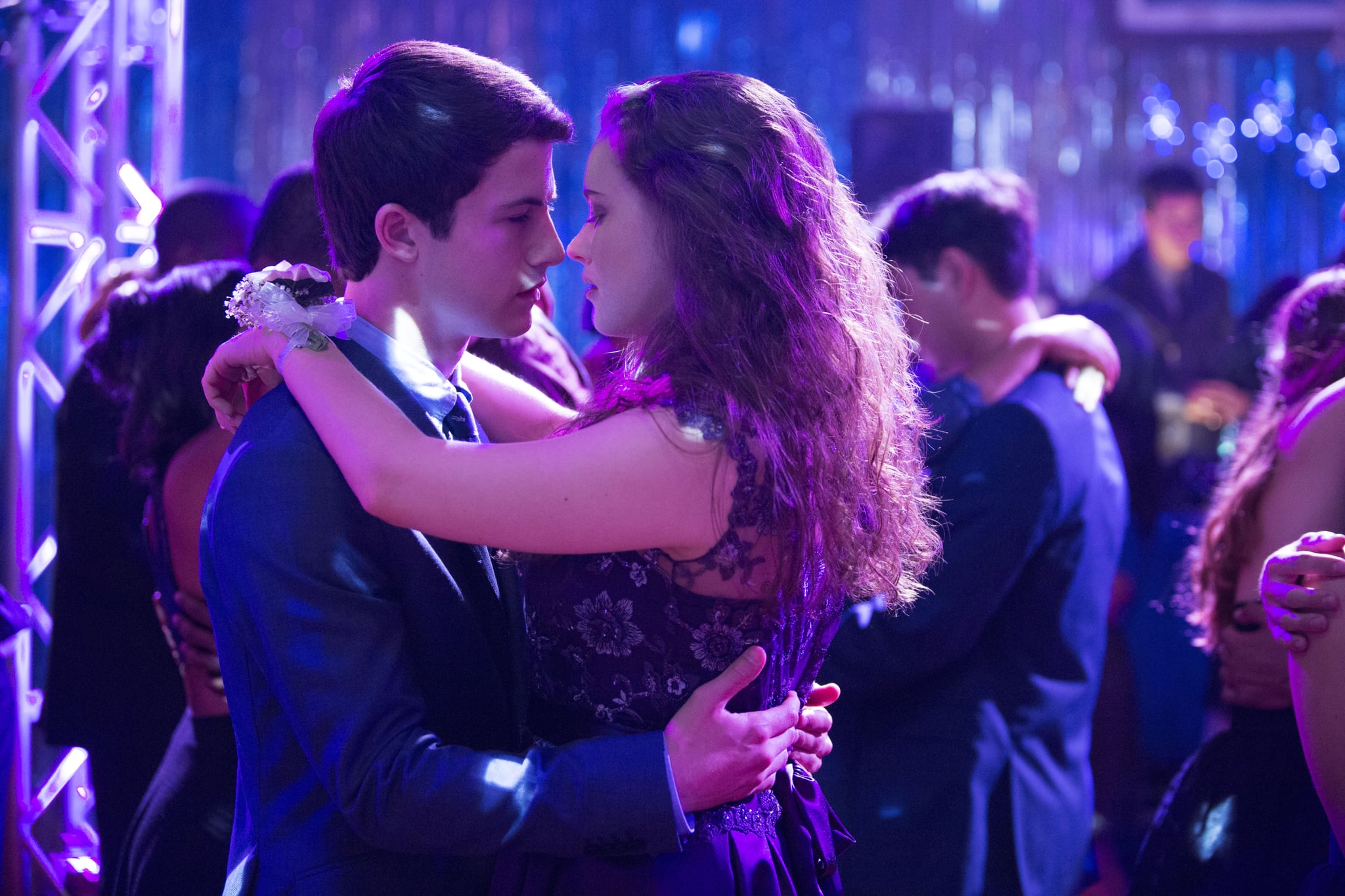 The 13 Reasons Why's season one soundtrack is a brilliant collection of songs, but there's one track in particular that will haunt you. It plays several times when the show flashes back to the school dance, as Clay (Dylan Minnette) and Hannah (Katherine Langford) dance together. It's called "The Night We Met," and it's off Lord Huron's 2015 album Strange Trails.
The melody is beautifully melancholic, and it's even more poignant when you consider the lyrics: "Take me back to the night we met / I don't know what I'm supposed to do / Haunted by the ghost of you / Take me back to the night we met / When the night was full of terrors / And your eyes were filled with tears / When you had not touched me yet / Take me back to the night we met."
The song plays again in the final episode of season two. After enduring a harrowing trial of ups and downs over the course of the season, the gang — Clay, Jessica, Tony, Courtney, Zach, Justin, and Alex — wrap things up by going to their high school's dance. As luck would have it, the DJ (who isn't Tony this time around) starts playing "the Night We Met" and it has an immediate effect on Clay. He tearfully wanders out into the middle of the dance floor, and is soon joined in a big group hug by the rest of his friends.
Here's the track if you want to listen to it yourself: