10 Hilarious, Awesome Celebrations 30 Rock Made Up
30 Rock is full of helpful advice, from how to embrace your inner kooky dumb slut to doing "that thing rich people do where they turn money into more money." But one of the greatest gifts the show has to give is its time-honored tradition of festivity-based humor. From ridiculous party themes to bizarre holiday traditions, 30 Rock really threw down in some of the most hilarious ways possible. Read on for some celebration inspiration courtesy of the one, the only, Liz Lemon.
01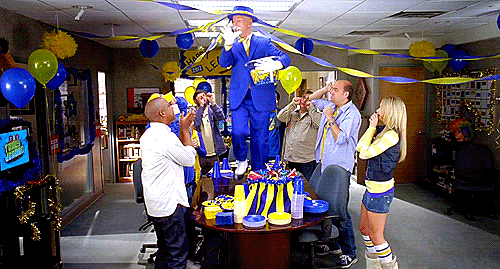 Leap Day
The iconic made-up 30 Rock holiday, Leap Day introduces us to Leap Day William and the tradition of crying for candy. It also requires wearing blue and yellow, so you don't get poked in the eye . . . obviously. Feel free to use this holiday to let loose and take risks, because after all: "It's Leap Day! Real life is for March!"
02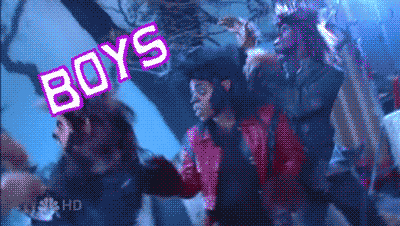 Werewolf Bar Mitzvah
What's not to love about an occasion that celebrates boys becoming men? And men becoming wolves? It even comes with a theme song and dress code, ergo it is the perfect party.
03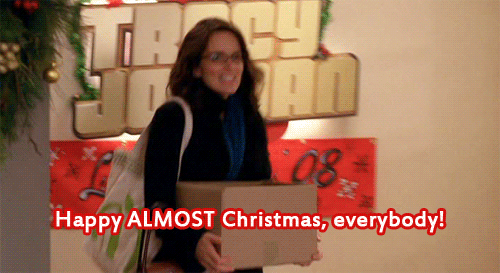 Ludachristmas
Ludachristmas is the annual debaucherous holiday party of the cast and writers of The Girlie Show. It's a pretty self-explanatory theme (one part cheer, two parts alcohol), but still a delightfully manic if slightly disturbing take on the Christmas tradition.
04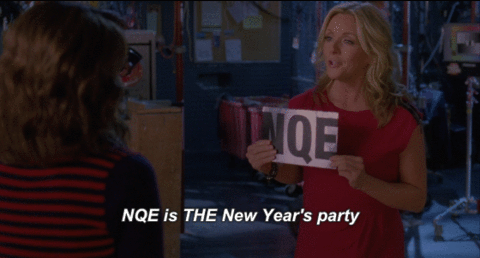 NQE
"Tom Ford and Elton John invite you to New Queer's Eve" reads the invitation to NQE. And as Jenna explains, "NQE is THE New Year's party. Everyone dresses up as a cultural figure from the past year. Also, replicas of The David urinate vodka." I don't know Elton John personally, but as a queer woman living in New York City, I have almost definitely attended a version of this party.
05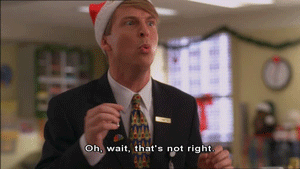 Merlinpeen
Ah, Merlinpeen! The holiday of Mouth Pleasures! For strict followers of Verdukianism (a.k.a. the religion Frank, Lutz and Toofer make up to avoid Kenneth's overcomplex secret santa), this holiday requires free sausage pizza, followed by a gentle flossing preformed by a blond virgin, and also leaving work early to go to the movies. Do with that what you will.
06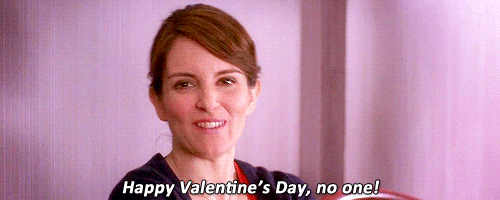 Anna Howard Shaw Day
Feb. 14 is not Valentine's Day to Liz Lemon. It is Anna Howard Shaw Day, celebrating the birthday of the famed American suffragette. It is a day of cookies and dental appointments and being unapologetically alone because the alternative is marrying a truly horrible British man.
07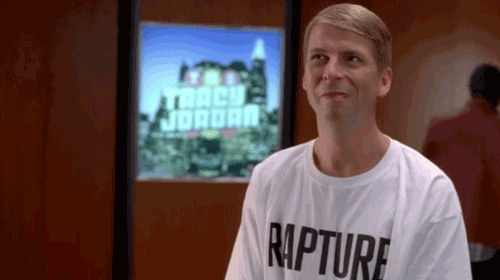 Rapture Day
Break out your neon leggings and celebrate like its your final day on Earth! Someone may also show up dressed as the devil, Santa Claus, or Jesus at some point and insist on bringing you to Coney Island. It happens.
08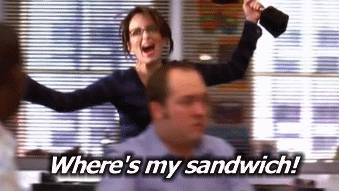 Sandwich Day
An annual day set aside for spending time with what really matters in life: sandwiches. Really, really good sandwiches. Because like Liz, you CAN have it all, dammit!
09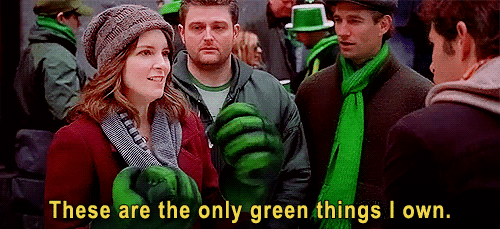 Hurricane Shamrock
Basically the worst version of American St. Patrick's Day, cranked up to a 12. The holiday Liz calls "Hurricane Shamrock" is not about celebrating Irish-American culture. It is about drinking enough to break through your emotional repression. Again, do with that what you will.
10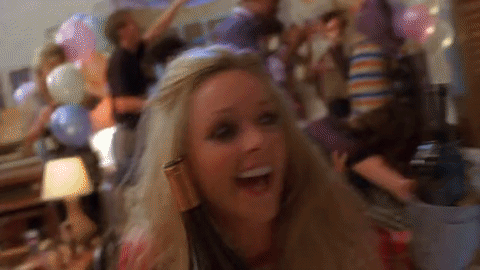 Kenneth Parcell's Last Party Ever
A party theme reserved for when you're about to move and want your apartment (as well as most of your relationships) to get torn apart. You may not be able to make eye contact with your boss the day after, but at least you will be united in your shame.