Is April Leaving Grey's Anatomy?
Why April Kepner Is Leaving Grey's Anatomy — and Jackson — Behind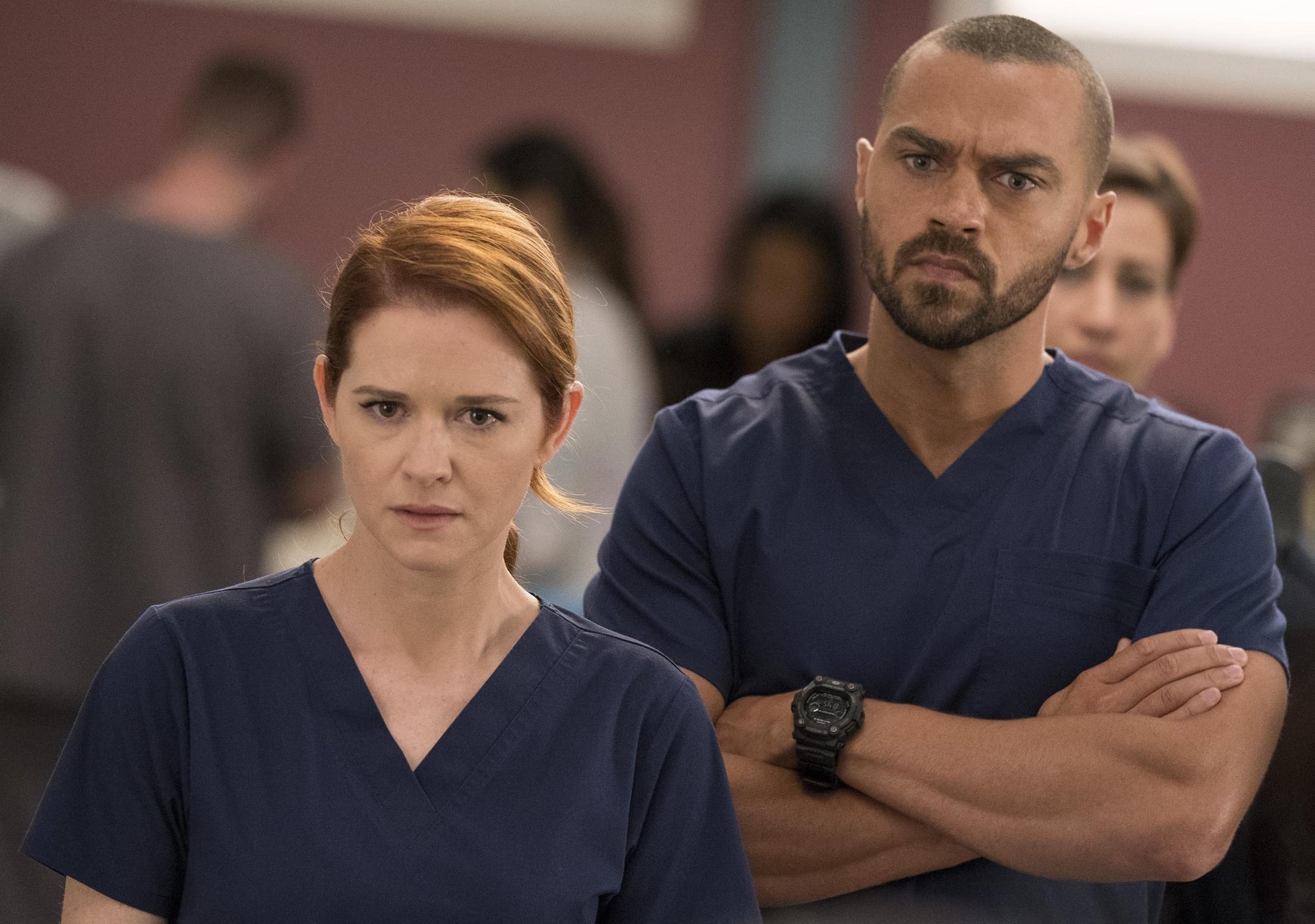 This week, Grey's Anatomy shared some tragic and unthinkable news: both April Kepner and Arizona Robbins will exit the show before the end of season 14. Obviously, we're devastated. Not only are we worried about April's downward spiral that's been going on for weeks, but there's one endgame most fans have held in their hearts for quite a long time: the reconciliation of Jackson and April. Now, with a precious few episodes remaining until April's inevitable goodbye, it seems like we might not get the "happily ever after" we've been hoping for.
It turns out we're not the only ones who are surprised and devastated by the news. In a new statement on her Twitter account, Sarah Drew shared her own heartbreak and sadness over April's sudden departure.
https://t.co/IIBdRdCH9D pic.twitter.com/K9rdrcJXGx

— Sarah Drew (@sarahdrew) March 8, 2018
Now, just one question remains: how will April go? Given her recent reckless behavior, it's possible this emotional break she's experiencing could go to some pretty dark places. We're certainly hoping she doesn't get into some kind of trouble or accident, but we're not ruling it out. But maybe her recent decisions could lead to a pregnancy or some other compromising moment in her career. Could she lose her job at Grey-Sloan? There are myriad ways April could leave, and while we hate to see her go, we really just want her to be OK.