Are The Bachelorette's Tyler and Hannah Together?
Here's What We Know About The Bachelorette's Tyler's Current Relationship Status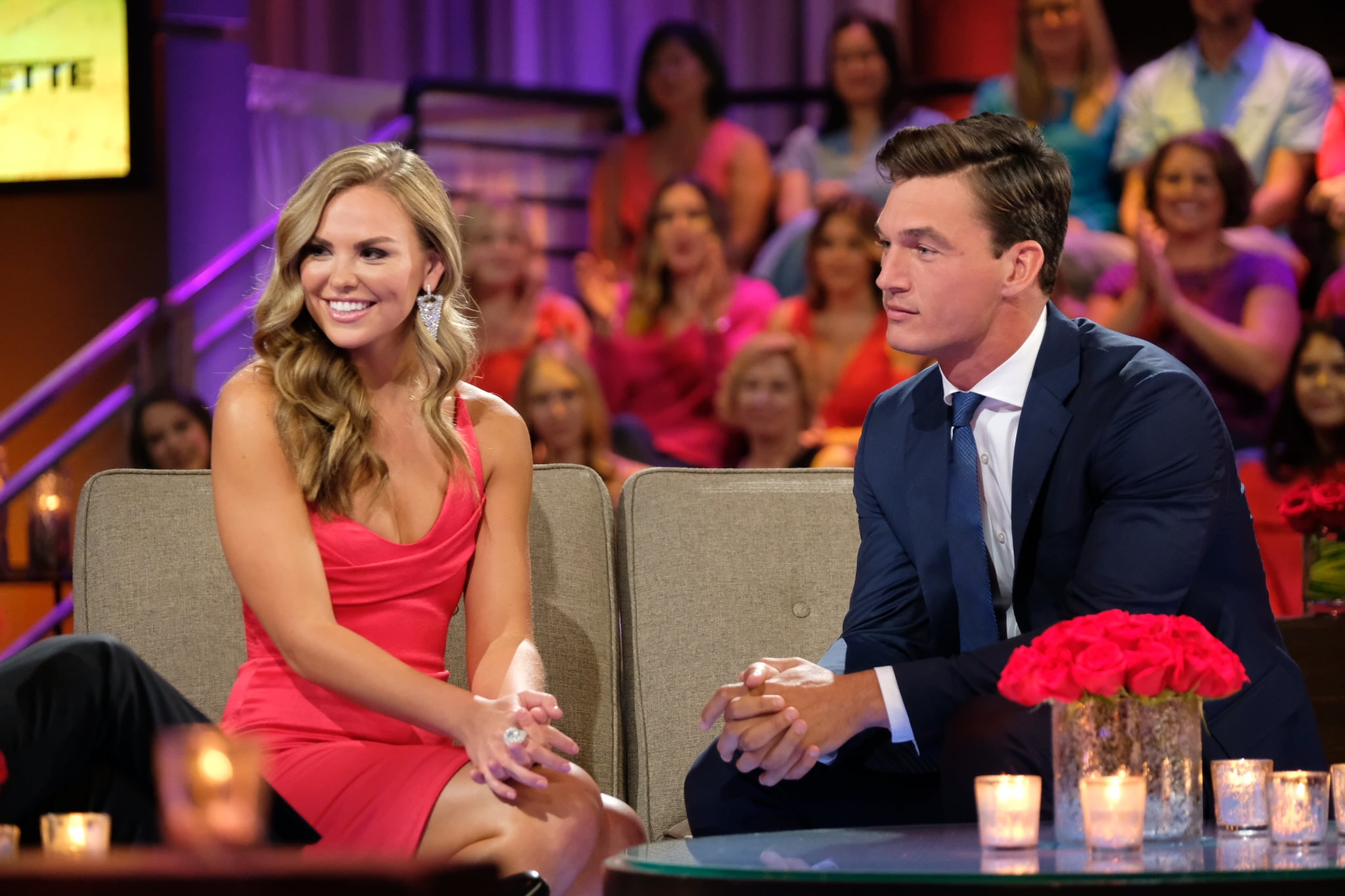 Warning: We've got spoilers for the Bachelorette finale up ahead!
When it's time to send one of the final two contestants home on The Bachelorette, emotions are just as high as you'd expect. It's a bittersweet day, because the lead has to say goodbye to someone they care about and (hopefully) start their life with another. That was certainly the case during season 15, at first. Hannah Brown looked in Tyler Cameron's eyes and told him that she loved someone else. So where does that leave Tyler?
Well, there is someone interested in Tyler and they're making their feelings known. Believe it or not, it's Hannah! Things didn't work out between her and Jed Wyatt, to say the least. Right after Hannah and Jed got engaged, he told her about a woman he had been hanging out with up until a week before he came on the show. However, when a story came out saying that their relationship was in fact serious, unlike what Jed said, trust came into question. Long story short, the two are no longer together.
During the live portion of the finale, Hannah came face to face with Tyler. But first, Chris Harrison asked how she felt about seeing him again.
"Those feelings just didn't go away," Hannah said. When Tyler came out, it quickly became apparent that he has total respect and support for her, despite his heartbreak.
Then, Hannah took maybe her boldest step of the entire season by opening up to Tyler on live TV.
"You're an incredible guy and I'm a single girl," Hannah said. "I just thought maybe we could go for a drink and just hang out."
"I would love to, just tell me when and I'm there," Tyler said.
They both agreed that it's important to just be "normal people" and see if their relationship could work in the real world. So it looks like if Tyler is dating anyone following a recent public breakup, it's Hannah. We're going to go out on a limb and say that Bachelor Nation is more than OK with this!