Is Beverly Going to Lead the Cult on American Horror Story?
How American Horror Story: Cult Is Setting Up a Kai vs. Beverly Showdown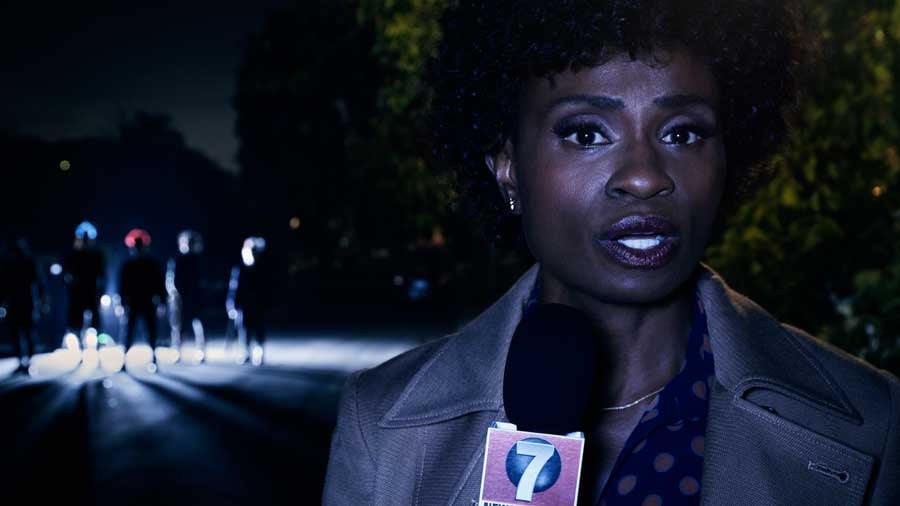 Kai may seem like the BMOC on American Horror Story: Cult, but we think there's about to be a coup in the cult, and that coup's name is Beverly Hope.
When Kai recruits her, this local newscaster finds a lot of common ground with the rabble-rouser who wants to incite chaos and mayhem wherever he goes. But she isn't all in until Kai and his clowns murder her rival reporter, Serena Belinda, and Serena's cameraman. That act of terror has Beverly fully subscribing to the cult of Kai. However, in the most recent episode, Beverly actually seems to be taking over as the strongest cult member. She stands up to anchor Bob at the news station, and when it gets her fired, she's 100 percent down to torture and kill Bob on camera.
It escalates from there, with Kai deciding R.J. is the cult's weakest link and therefore needs to be eliminated. Beverly doesn't blink an eye when she agrees that R.J. "never wanted to do the hard thing" and should be taken out.
But the big moment comes at the end, when Beverly refuses to play Kai's little pinky swear, "what are you afraid of?" game and instead turns the tables on Kai, asking him about his family and getting him to confess to covering up his parents' murder-suicide. In the end, he collapses in tears and she looks on, completely nonplussed about his meltdown.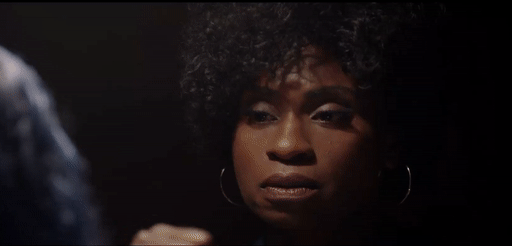 It's causing us to think that Kai's reign at the top may be briefer than we previously thought. Beverly seems poised and ready to use his weakness against him, plus she's been switching from psycho killer to reporter reporting on the psycho killings without missing a beat. There is ice water in that woman's veins, so perhaps there's a new HBIC now.
It would be a brilliant use of Adina Porter, whose addition to the Ryan Murphy ensemble was a superb acquisition. If you like what you see of her on American Horror Story, you should check out The 100 over on The CW. Porter has been in a recurring role on that show since season two, and she's just as badass on that sci-fi drama as she is on AHS.
So here's hoping the Beverly vs. Kai showdown is what this American Horror Story season is building toward. It would certainly follow the narrative of a crazy man versus a nasty woman, right?
Then again, there is the theory that Ally is actually the true cult leader. Either one would be pretty great, but our money's still on Beverly. Her last name is Hope, after all.