Breaking Bad Movie Details
A Breaking Bad Movie Is Coming to Netflix, and It's a Sequel Revolving Around Jesse Pinkman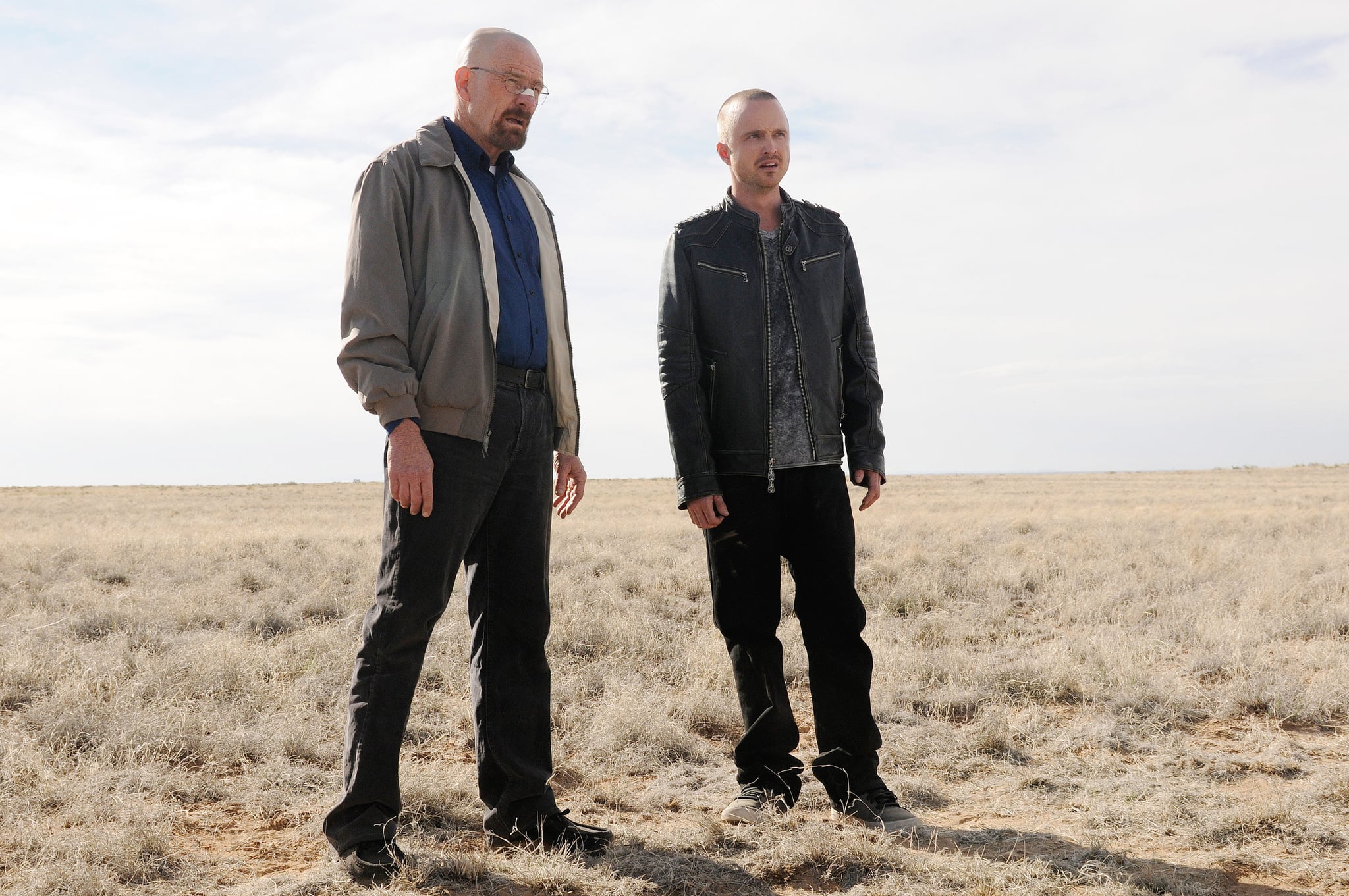 Buckle up, Breaking Bad fans! We finally have new details about a movie set in the Breaking Bad universe. According to The Hollywood Reporter, Aaron Paul will reprise his role as Jesse Pinkman for the feature-length film, which will be a sequel revolving around his character. The movie won't be hitting theaters, but it will reportedly first run on Netflix before airing on AMC. As THR first reported, series creator Vince Gillian is behind the movie, so we know it's in good hands. A release date hasn't been revealed, but the movie began filming in New Mexico in mid-November.
In an interview with The Dan Patrick Show on Nov. 7, Bryan Cranston, who played the show's lead as the meth-dealing kingpin Walter White, confirmed that he's well aware of the movie. "Yes, there appears to be a movie version of Breaking Bad, but honestly I have not even read the script," Cranston said. "I have not gotten the script, I have not read the script. And so, there's the question of whether or not we'll even see Walter White in this movie. Ohhhhh! Think about that one."
It's still unclear if Cranston will appear in the movie, but he said he "absolutely" would if asked. He added, "There's a lot of people who felt that they wanted to see some kind of completion to some of these storylines that were left on. And this idea, from what I'm told, gets into those — at least a couple of the characters who were not completed as far as their journey." He also admitted if "there is an appearance, or what kind of appearance — flashbacks, flash-forwards, I have no clue. But I'm excited about it because it's Breaking Bad and it was the greatest professional period of my life, and I can't wait to see all those people again, even if I just come by to visit."
Aaron Paul previously shared his thoughts on the movie and the possibility of him returning. In an interview with The Wrap's "Shoot This Now Podcast," Paul said, "I'd like to think it may be kind of easy and seamless to jump back into that guy because we live and breathe all of our characters that we play, and I played this guy for seven years. I really know him. It'd be fun to put back on those shoes." It's been 10 years since the hit AMC show premiered, and five since it ended, yet viewers still miss the dark and dramatic story of Walter White and Jesse Pinkman.