Busy Philipps I Feel Pretty Interview 2018
Busy Philipps Reveals the 1 Scene She "Couldn't Keep It Together" For in I Feel Pretty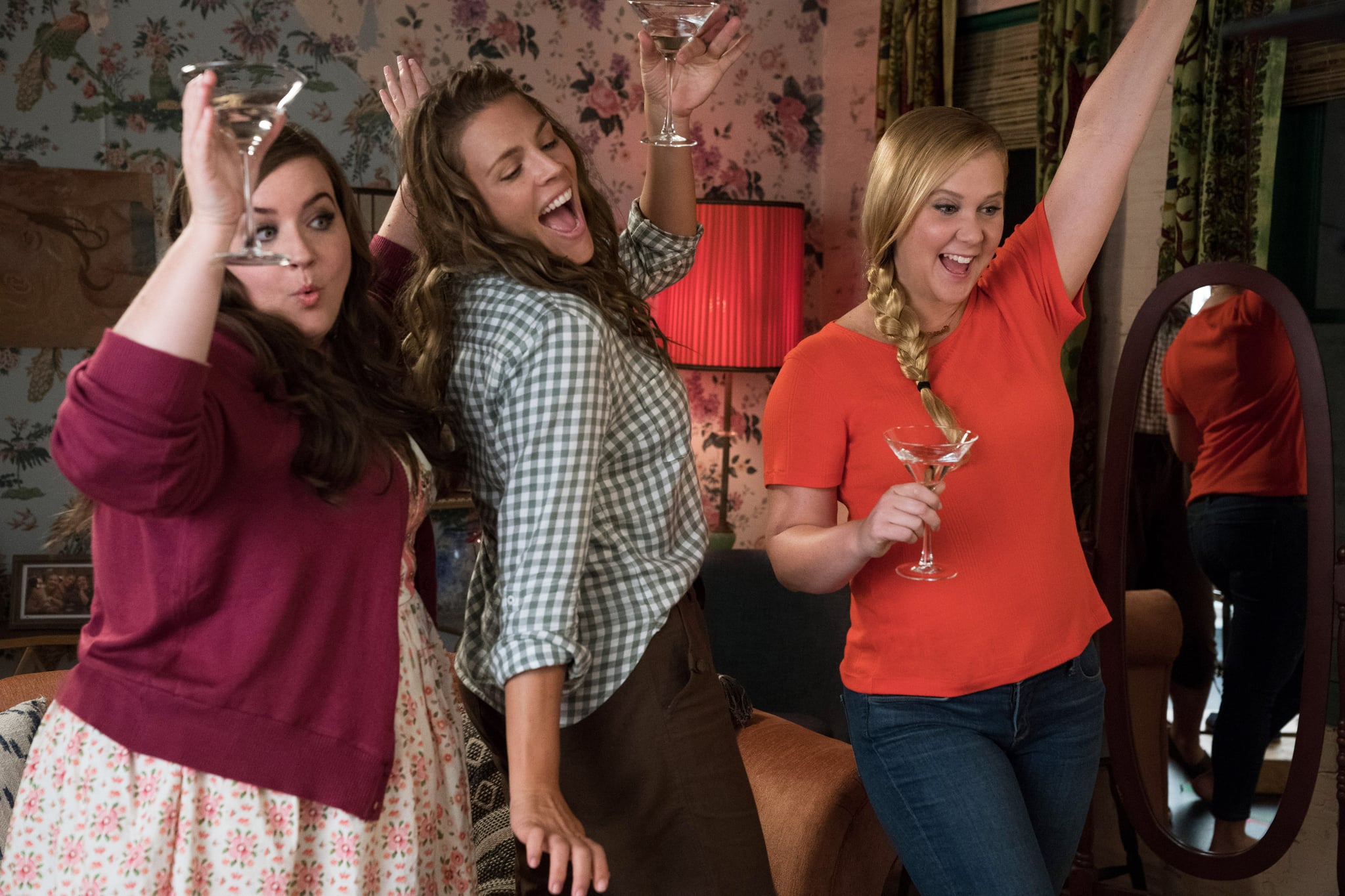 We'll just come right out and say it: Busy Philipps is a freakin' delight. Whether it's in reruns of Freaks and Geeks and Dawson's Creek or her hilarious turn in HBO's Vice Principals, the 38-year-old actress has a habit of stealing scenes in whatever she's working on. In her latest project, the rom-com I Feel Pretty, she's just as delightful, if not more so.
Philipps plays Jane, a vet tech who's trying to find love in New York City along with BFFs Vivian (SNL's Aidy Bryant) and Renee (Amy Schumer). It might sound like a common enough premise for a romantic comedy, but the film — which was directed by Abby Kohn and Busy's husband, Marc Silverstein — has a magical, empowering twist. After Schumer's Renee, a woman with deep insecurities, hits her head at a SoulCycle class, she wakes up feeling like a supermodel. What Renee doesn't realize is that her outward appearance hasn't changed to the rest of the world — to her best friends Jane and Viv, she looks exactly the same.
Part of what makes I Feel Pretty work so well is its focus on female friendships, despite its adorable romantic subplot. As Philipps prepared for the launch of her "new favorite" drink, Three Olives Rosé Vodka (which would pair perfectly with the fun, light vibe of the movie, FYI), she filled POPSUGAR in on what it was really like to work with Schumer and Bryant. Spoiler alert: one scene in particular left her in stitches.
"The scene we filmed where Amy comes to the GrouperDate that we were having — she did a lot of improv in that scene with her insults to me and Aidy, and I couldn't keep it together," Philipps explained, joking that the experience made her feel "like a really bad actress" that day. "I could not stop laughing. It was so funny. She was cracking me up. That was definitely a day that I had to apologize to Marc and Abby, but everybody was laughing. We couldn't stop."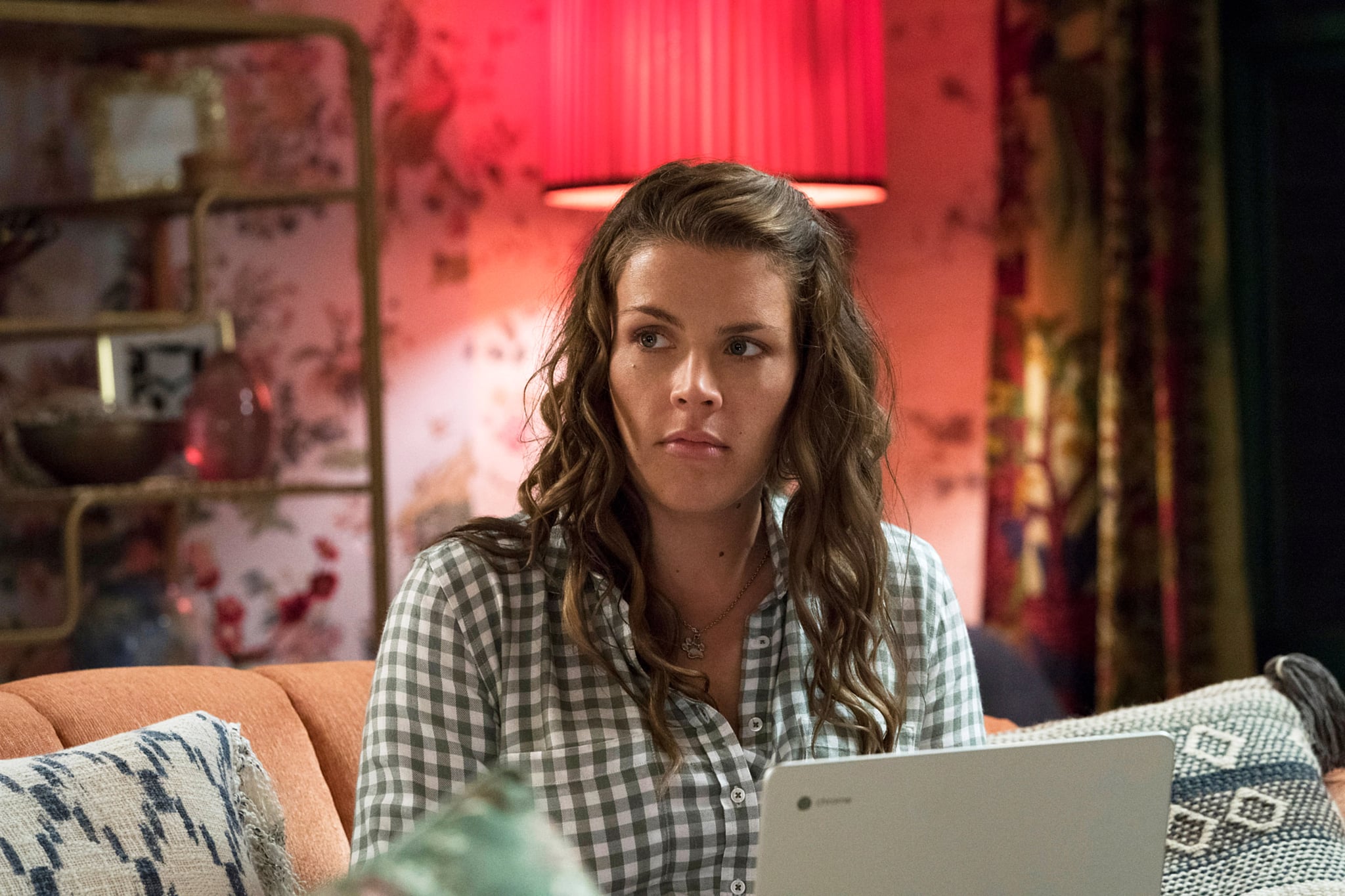 As if working with Schumer and Bryant wasn't incredible enough, Philipps's real-life BFF Michelle Williams also stars in the movie. The All the Money in the World actress stars as Avery LeClaire, the CEO of an elite beauty company where Renee works. Even though their filming schedules didn't overlap, the two got to spend a day on set together, which happened to coincide with Williams's birthday.
"Close girlfriends are obviously super important to me . . . I think it's important as women to support one another and be here for one another through all different phases of our lives," Philipps said. "It's something I really try to do in my life, and I feel incredibly lucky that Michelle is one of my best friends, and I just love her."
If you're ready to laugh, either by yourself or with your girlfriends, get to the nearest theater and watch I Feel Pretty, which is out now.