Celine Dion's "My Heart Will Go On" Song Facts
Celine Dion Hated "My Heart Will Go On" at First, and 13 Other Wild Facts About the Song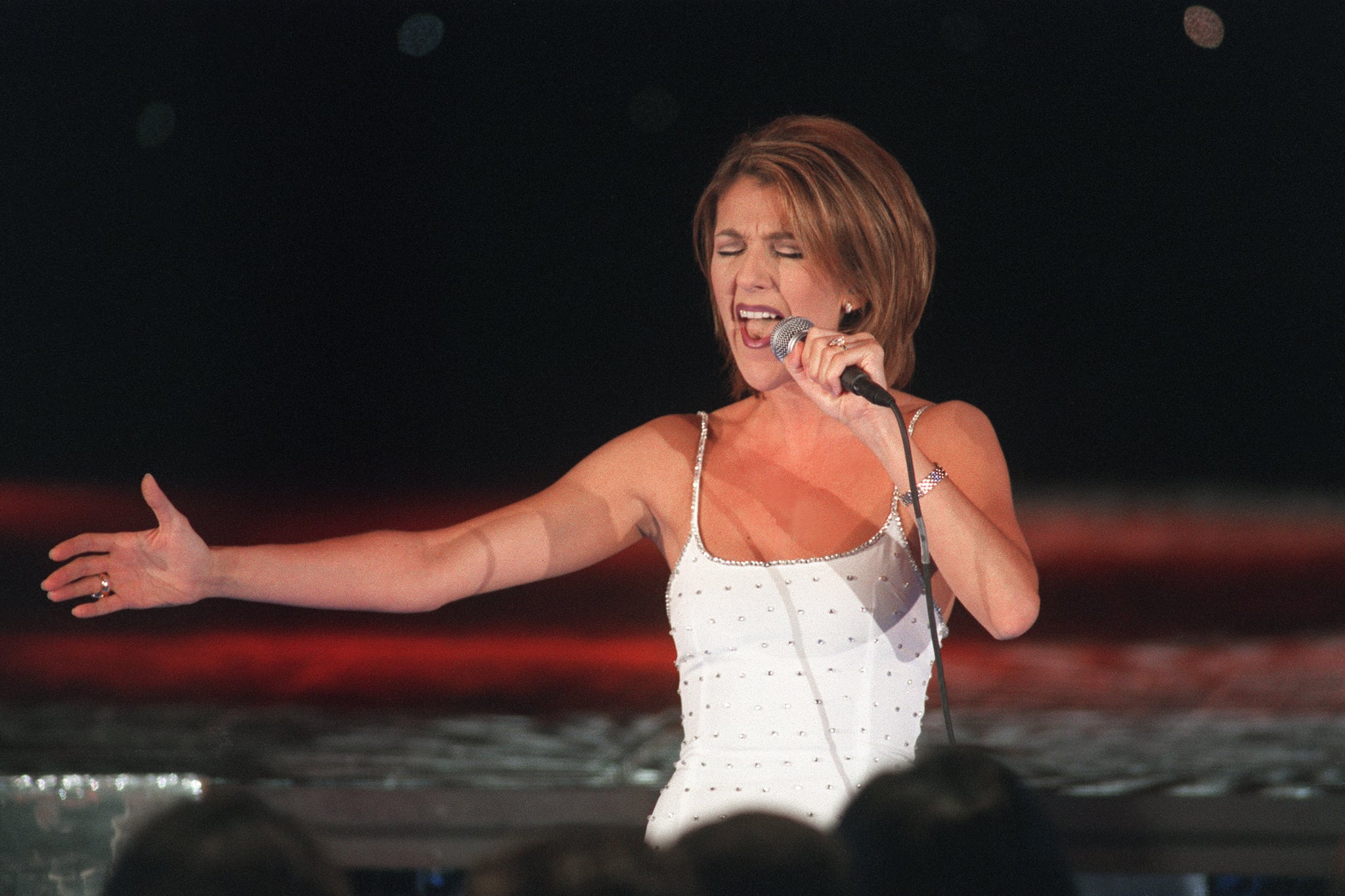 Image Source: Getty / ALAIN FULCONIS
Ahead of Celine Dion's epic, heartbreaking performance of "My Heart Will Go On" at the Billboard Music Awards on Sunday, Billboard released an oral history of the iconic Titanic song. As gorgeous and timeless as the tune might seem now, it actually almost never got made due to one important factor: Dion hated it (and she wasn't the only one). From candid quotes from the Canadian singer about the miserable day she recorded to which Titanic star gets physically ill every time they hear it, read on to see the most fascinating tidbits they dug up.
James Cameron was against it from the start. The director of Titanic envisioned ending his historical disaster epic with a standard score rather than a pop song, reportedly saying, "Would you put a song at the end of Schindler's List?"
Titanic might not have been as popular at the box office without it. Tommy Mottola, then-head of Sony Music Entertainment, claims that "My Heart Will Go On" was conceptualized as a "powerful marketing tool," and if true, they knocked it out of the park. It debuted at No. 1 on the Billboard Hot 100 on Feb. 28, 1998, helping the Titanic soundtrack land a 16-week run on top of the Billboard 200 (it remains one of only seven soundtracks to be certified diamond by the RIAA). The initial buzz surrounding the lengthy film was dismal, but the insane popularity of the song gave ticket sales a much-needed boost.
James Horner wrote the song without anyone's knowledge. Without input from the studio or the director, the legendary composer went off and created the song all on his own with Dion's vocals in mind.
Without Dion's husband, she never would have sung it. After Horner played Dion and her husband, the late René Angélil, the song, she was adamantly against it. Fortunately her husband convinced her to make a demo, even if she wasn't thrilled about it. "I wanted to choke my husband. Because I didn't want to do it! I just came out of 'Because You Loved Me,' and then 'Beauty and the Beast' was, like, huge. Why do we need to break our nose?" she explained to Billboard. "When I recorded it, I didn't think about a movie; I didn't think about radio. I thought, 'Sing the song, then get the heck out of there.'"
Dion was in a terrible mood the day she recorded the song. According to Dion, she was furious because she had belly pains the day she was set to record the song in NYC ("My girlie days are starting to happen.").
It only took one take for Dion to blow everyone away. Mottola had a very different memory of her first stab at the song, which left them all in tears. "She laid down this vocal — nonstop, OK? One take. We were all getting chills," he said. Horner carried a cassette with Dion's demo of the song around with him for "weeks on weeks on weeks," waiting for the perfect time to play it for Cameron, since he wanted him to be in the best possible mood.
Cameron was convinced to put the song in the movie after seeing Dion cry. To ensure Cameron understood how well the song would fit in his film, producers edited it into the end of the film and arranged a screening for him, Dion, and Angélil in NYC. Dion was in a puddle of tears by the end of it, which helped sway Cameron's opinion. "I don't think Jim has ever been someone who needs other people's opinion. But I know that he personally got the song," said Simon Franglen, a coproducer on "My Heart Will Go On." "He felt like it gave a resonance to the rest of the movie."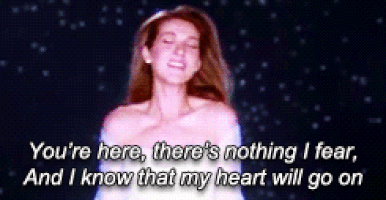 It took two very long days to shoot the music video. According to the video's director, Bille Woodruff, "Celine was so open," and was happy to do as many takes as they needed. "Celine never said, 'How many takes?' There was a point I was shooting her for so long, she was standing there singing and she fell asleep standing up!"
The song turned Hollywood's biggest executives to jelly. Billy Zane, who plays Cal, says his fondest memory of the film was when it premiered at Grauman's Chinese Theatre. "The song just delivered," he recalled. "People were reduced to jelly. The most stoic and stalwart pillars of the industry . . . they were beside themselves. When she hits the high note in 'Near, far, wherever you are' — bam! The floodgates open."
Dion wore the Heart of the Ocean during her performance at the Oscars. To accessorize the blue Michael Kors turtleneck dress she was wearing ("Just navy blue, like the water, but very deep down, like the ocean"), Dion wore a $200 million necklace similar to the one elderly Rose tosses into the ocean at the end of the movie. "I had six bodyguards on the red carpet. I thought it was for me, but it was not for me," Dion joked. "It was for the necklace."
Kate Winslet can't stand the song. What is it about this song?! Dion admitted that someone once said to her, "You know that Kate Winslet said every time she hears the song, she wants to throw up?" Dion, quite possibly the most good-natured human alive, responded with, "Thank God she didn't have to sing it!" Titanic producer Jon Landau offered a little more insight into why the leading lady hates it so much, revealing that Winslet meant to convey how suffocating it could be to hear it everywhere she went. "Her comment was not about the song — it was the idea that when she would walk into a restaurant, they would start to play it," he said. "She couldn't get away from it."
"My Heart Will Go On" let Dion take a step back from her career for a while. "It was really Titanic that provided that creative freedom for me and actually then years later, becoming a mother, it has been so brilliant, the success of that film, because it has meant I haven't had to work as much and I can completely be a mum," she said during an interview on the Today show in 2012.
It racked up a ton of awards. The song scored an Oscar for best original song and four Grammy awards (including record of the year, best female pop vocal performance, song of the year, and best song from a motion picture).
There was a little bit of controversy surrounding the Oscar win because of Madonna. The pop star was on hand at the award show to present best original song, and upon seeing "My Heart Will Go On" on the winner's card, she laughed and quipped, "What a shocker." Elliott Smith, who was up for the same award for his song "Miss Misery" in Good Will Hunting, took offense, but Madonna later assured everyone she meant no harm.
Now, grab some tissues and listen to the song that made history for the upteenth time.