Is Chrissy Metz Singing on This Is Us?
Read This If You've Ever Wondered If Chrissy Metz Is Really Singing on This Is Us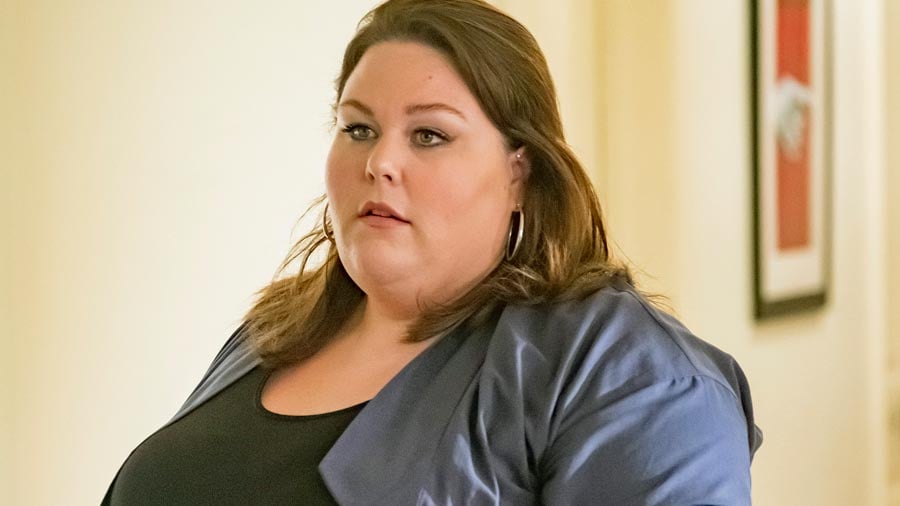 In the second season of This Is Us, Kate Pearson decides to pursue a singing career, something her mom, Rebecca, always wanted to do and never really got a chance to explore. After an unsuccessful audition in the season premiere where Kate is told she has a lot of work to do to make it as a singer, she gets a phone call in episode two to sit in with a house band after the lead singer falls ill and lets loose with a beautiful rendition of Stevie Nicks's famous tune "Landslide."
So now Kate is on her way to living out one of her dreams. While Kate's mom is played by real-life singer and former pop star Mandy Moore, fans have been wondering if it's in fact Chrissy Metz singing as Kate. The answer is definitely yes.
At Variety's TV summit in June 2017, the show's stars previewed Metz's vocal debut this season, with costar Justin Hartley calling her voice "incredible." Metz added that it would be a dream come true to be able to sing with her onscreen mom. "Like Kate, I never really was encouraged to sing but always wanted to, so it's like my dreams are really coming true and to potentially sing with my [TV] mom Mandy Moore would be incredible. That would be incredible and I think music is such a beautiful art form and it's so healing," Metz said.
Hopefully "Landslide" is just the tip of the iceberg for Metz's performances on the show — it does sound like she has at least one more onscreen performance coming, since she books her "big break" in an upcoming episode. But for now, we'll just have to relive that one.
You can also watch this segment with her vocal empowerment coach Dot Todman where she sings "Time After Time" and a couple other numbers.
Metz definitely has some golden pipes, so let's make her dream a reality and get a Kate-Rebecca duet on This Is Us, hmm?