A Cinderella Story Christmas Wish Trailer
A Holiday Version of A Cinderella Story Is on Its Way! Watch the First Trailer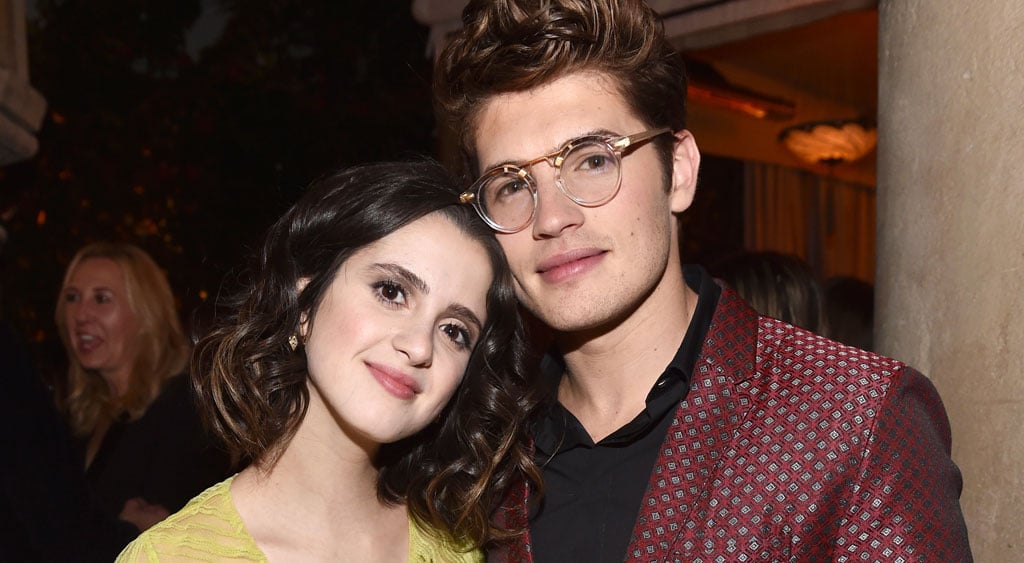 Put on your Santa hat and brew some cocoa, because a holiday edition of A Cinderella Story is on the way! The romantic comedy franchise — which began with Hilary Duff and Chad Michael Murray's 2004 version, and was followed up by three more additions starring everyone from Selena Gomez to Lucy Hale — is always a modern-day twist on the classic tale, and this time around singer and actress Laura Marano will star alongside Gregg Sulkin.
In the first trailer for the film, The Perfect Date's Marano is taking on the role of Katherine "Kat" Decker, an aspiring singer who's stuck in the shadow of her overbearing stepmother and stepsisters. Fortunately her seasonal job working as a singing elf at a Christmas fair brings her in contact with the handsome Nick (Runaways' Sulkin), who plays a Santa on the tree lot.
The two hit it off, and soon Kat finds herself invited to a prestigious gala that draws the jealousy of her stepsisters. Will she be able to attend and fall for Nick? You'll be able to find out when the film arrives this Fall.
Watch the trailer for A Cinderella Story: Christmas Wish: