College Admissions Scandal Lifetime Movie Details
It's Happening — Lifetime Is Turning the College Admissions Scandal Into a Movie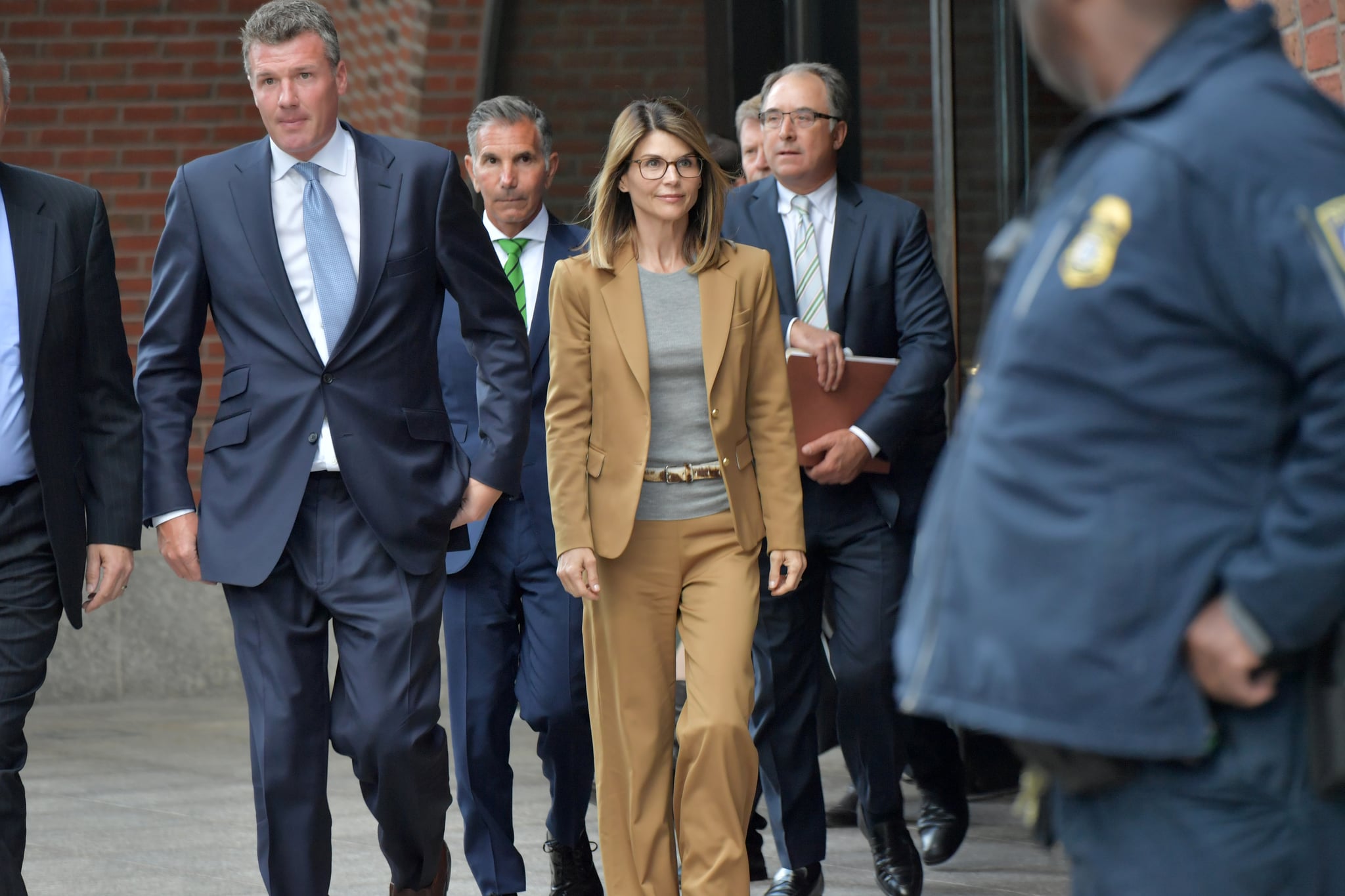 Yep, you read that headline correctly. Art is imitating life in Lifetime's upcoming film based on the college admissions scandal involving Felicity Huffman and Lori Loughlin, The Hollywood Reporter confirmed. The network announced on Tuesday that the two-hour, made-for-TV movie is inspired by "privileged and elite individuals from across the country [who] were exposed for criminally conspiring to influence the undergraduate admissions decisions at some of America's top schools."
The film — which has been fast tracked to premiere in Fall 2019 — is produced by Varsity Films Inc. and will be executive produced by Gail Katz and Howard Braunstein. While the project is currently casting, Lifetime has confirmed that Adam Salky will direct from a script by Stephen Tolkin.
"College Admissions Scandal (working title) will follow two wealthy mothers who share an obsession with getting their teenagers into the best possible college," the film's description reads. "When charismatic college admissions consultant Rick Singer offers a side door into the prestigious institutions of their dreams, they willingly partake with visions of coveted acceptance letters in their heads. But when Singer cooperates with the FBI and pleads guilty, the mothers who risked everything for their kids, must face the consequences of their crimes and the loss of trust and respect from their families."