Will There Be a Defenders Season 2?
Will There Be a Second Season of The Defenders? Here's What We Know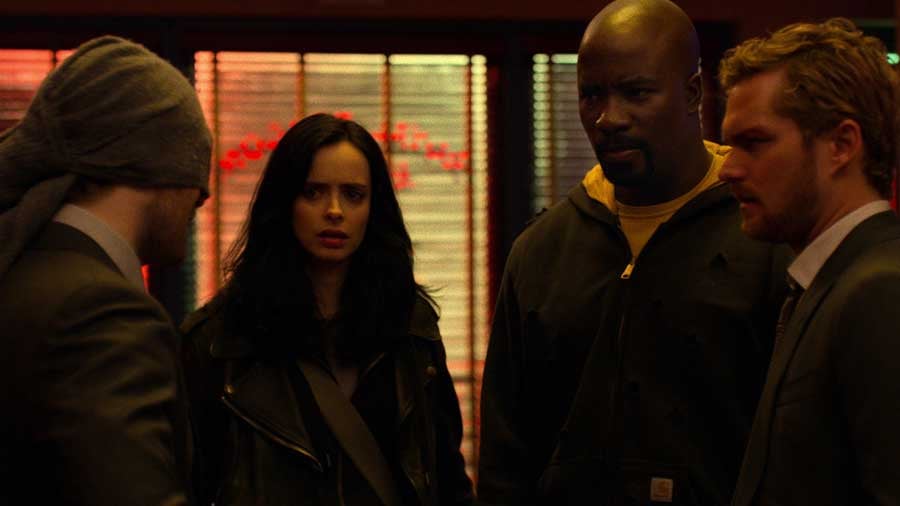 Have you finished binge-watching The Defenders season one yet? If you did, and you're now breathlessly awaiting the second season, you're not alone. While Netflix has not officially greenlit season two as of yet, barring some kind of epic flop for the first season (which we don't anticipate and which social media does not seem to be predicting), a Defenders season two seems like a no-brainer. Here's what we know so far.
Of the four original stand-alone series upon which The Defenders is based, three have aired just one season. Only Daredevil has aired a second season. As of now, both Jessica Jones and Luke Cage have a second season currently in the works. In keeping with the timing of the original releases, Jessica Jones will be the second stand-alone to air a second season, followed by Luke Cage. Both are expected to be released in 2018.
Daredevil will also be releasing its third season in 2018, but before we get to any of those, the Punisher spinoff will air first. No release date has been announced, but it will premiere on Netflix before the end of 2017.
Iron Fist, the last of the stand-alones to be released, has also been renewed for a second season, though there is even less known about its potential release date than the other shows. Iron Fist received considerably lower critical ratings and a more negative fan reaction than its predecessors, a lot of which might have had to do with the fact that Marvel and Netflix were hurrying to complete its first season in order to get to The Defenders, so it's not nearly as polished as the first seasons of the other stand-alones.
Still, Iron Fist scored a coveted renewal, which means filming time for a potential second season of The Defenders is going to be at a premium. We know that filming is underway for both Jessica Jones season two and Luke Cage season two, but the production company still has to juggle the filming schedules for Daredevil season three and Iron Fist season two.
Keeping all that in mind, we would wager that fans won't see a Defenders season two until early 2019, but you never know.