Detroit Movie True Story
Why the Story of Detroit Is More Relevant Than Ever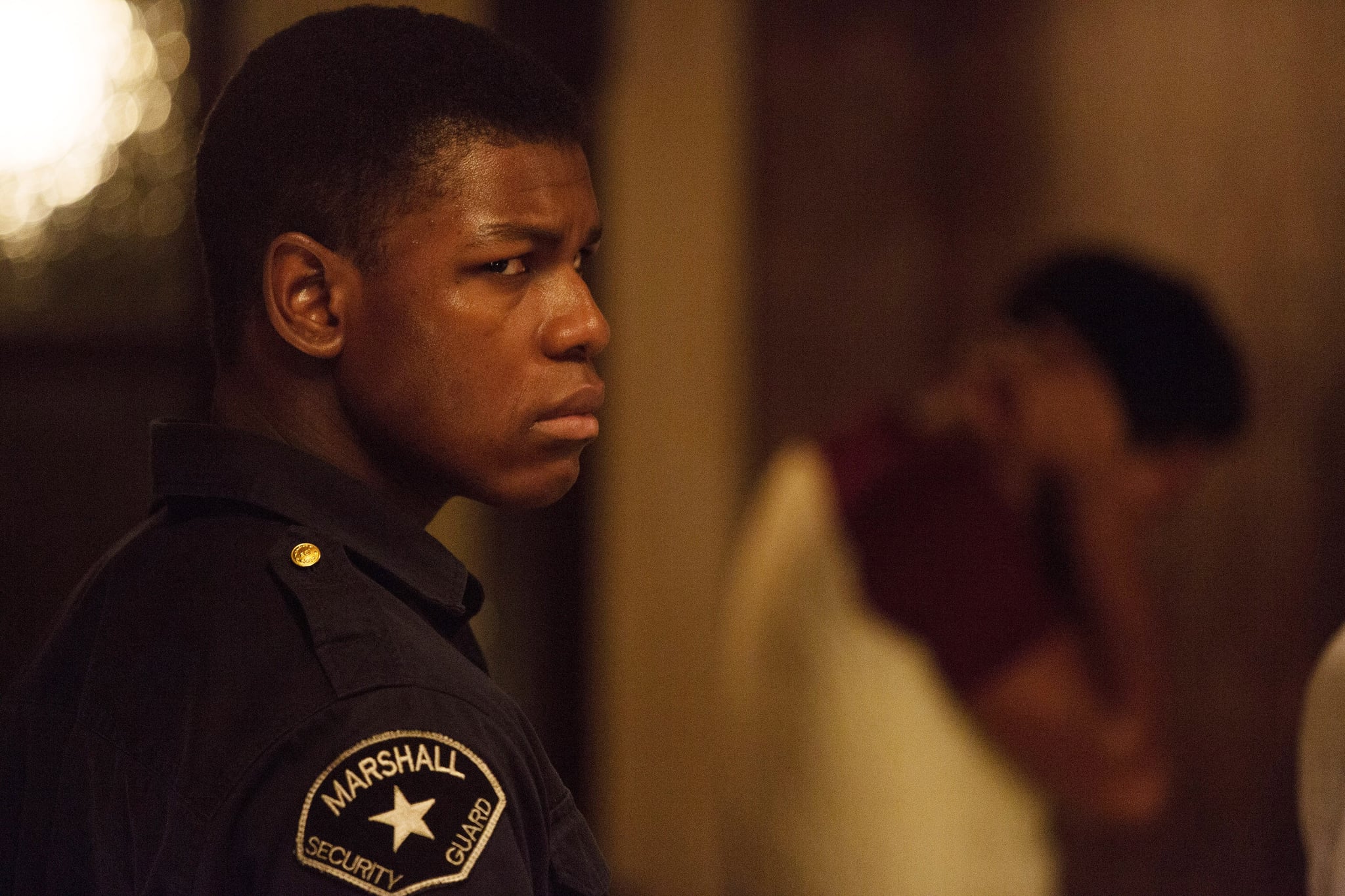 The Detroit race riot is one of the most brutal urban revolts of the 20th century, and Academy Award-winning director Kathryn Bigelow is bringing the story to the big screen in the form of Detroit. The film — which hits theaters on Aug. 4 and stars John Boyega (Dismukes), Will Poulter (Krauss), Jacob Latimore (Fred), Jason Mitchell (Carl), and Hannah Murray (Julie) — tells the horrific true story of the Algiers Motel incident, one of the most terrifying events in American history.
In the Summer of 1967, a group of white police officers murdered three young black men — Carl Cooper, Aubrey Pollard, and Fred Temple — in a motel, and two days later, they raided an unlicensed bar in Detroit, which sparked a violent confrontation that later turned into a five-day riot through the city and left over 43 people dead and more than 1,100 wounded.
The Michigan Army National Guard and local police officers reported that they were only protecting the motel after hearing a gun go off inside and claimed they were being fired at. It's still unclear exactly how the murders happened, but it was thought to be a starter pistol that set off the shootings that killed Cooper, Pollard, and Temple. Starter pistols are mainly used to begin track events and are incapable of firing real bullets. While the pistol has not been recovered, the survivors have given conflicting testimonies about its use.
Reporter John Hersey chronicled the incident in his 1968 book The Algiers Motel Incident, writing that at least two of the three men were moved to separate rooms and murdered and that the third might have been killed during the police raid. None of the officers charged were ever convicted. While the movie isn't 100 percent true to real life, the continued cases of police brutality against people of color in this country make the film all the more poignant.