Emilia Clarke Talks About Daenerys's Fire Scene
Emilia Clarke Explains Why She Refused to Have a Body Double For Her Fiery Walk on Game of Thrones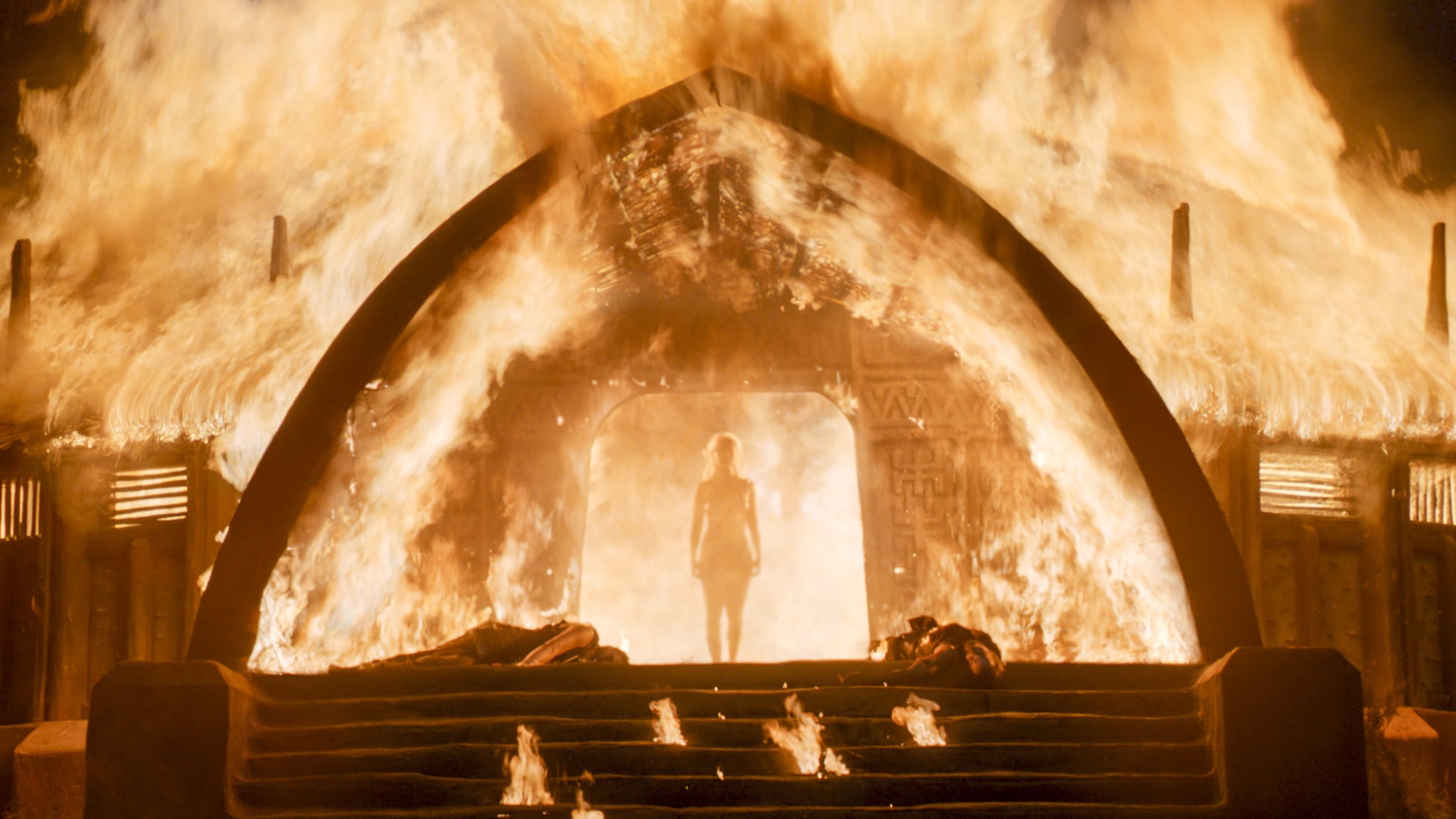 Emilia Clarke metaphorically set the world on fire on Sunday night when her character walked through fire (completely unscathed) on Game of Thrones. While Daenerys may be immune to flames, her clothing is not, and Clarke appears topless on the episode. In preparation for Clarke's upcoming film, Me Before You, we got to chat with the star on Monday — and how could we not ask about the scene?
"They were like, 'Here's the scene and we're going to get you a body double,' and I was like 'Whoa, what now?' No, no, no, no, I'm gonna do that," Clarke said. "I'm proud." She also assured us that the rumor about her refusing to do nudity is just that: a rumor. "Some mean person said something stupid once," she said. "I felt very strong about it. If you're going to have yourself on camera appearing to be naked, be it my body or someone else's, then it might as well be mine."
Check out the full interview below!