Felicity Huffman Bribing a School on Desperate Housewives
Yikes — Felicity Huffman's Desperate Housewives Character ALSO Bribed a School $15,000 For Her Kids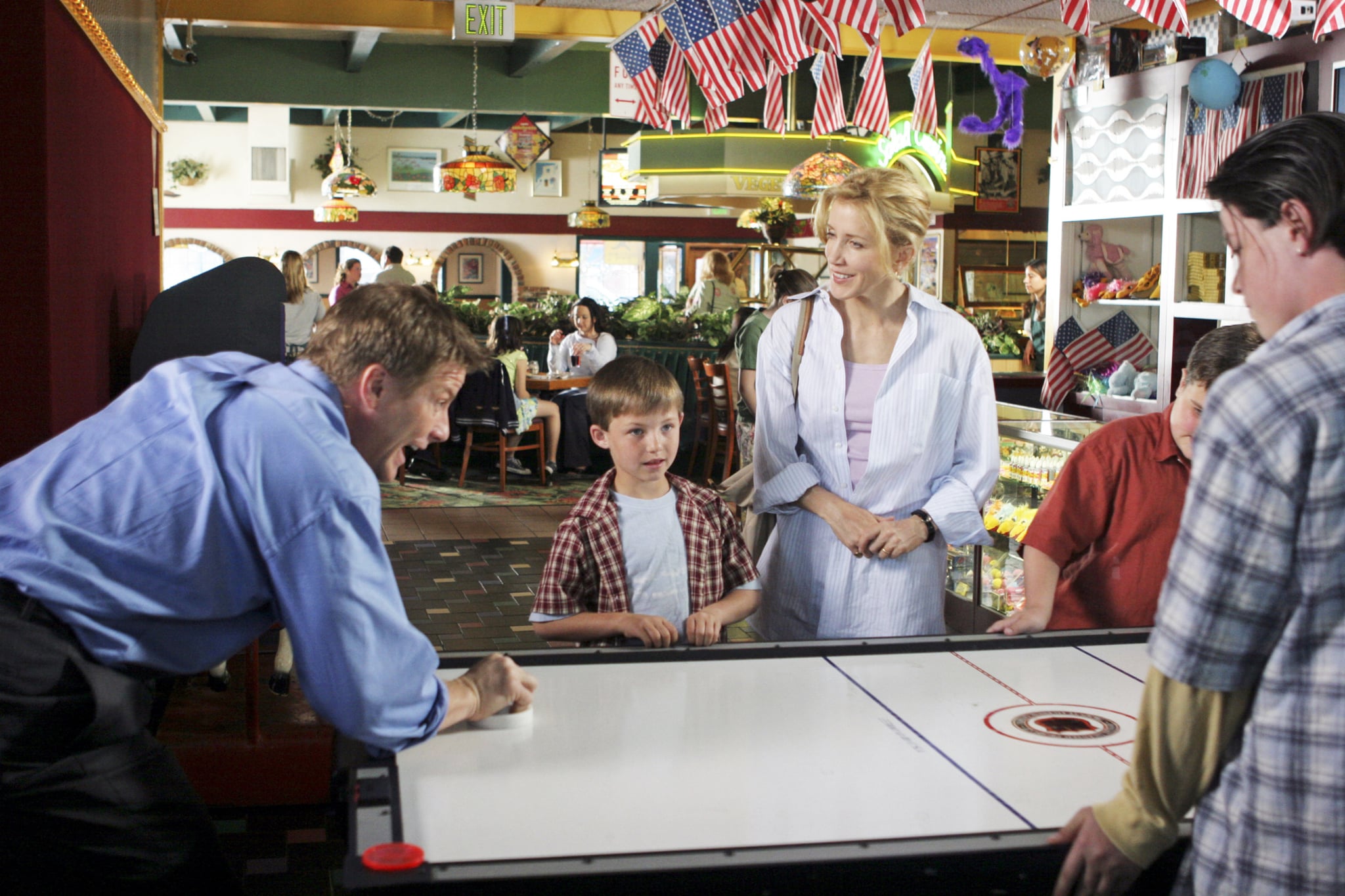 Felicity Huffman is one of the many wealthy parents currently embroiled in an admissions cheating scam involving elite colleges and universities, which resulted in her being arrested at gunpoint by the FBI on March 13. According to CNN, the 56-year-old actress is one of nearly 50 people, including fellow actress Lori Loughlin, who allegedly carried out fraud to have their children admitted into schools like Yale, Stanford, and USC.
Huffman in particular has been accused of labeling a $15,000 payment as a charitable donation to the bribery scheme to help her oldest daughter with husband William H. Macy, Sofia Grace, into a top university, according to court records. But in a truly wild turn of events, it seems this isn't the first time Huffman has made a $15,000 bribery payment to get her children into a good school — well, technically.
As pointed out by BuzzFeed, Huffman's character on Desperate Housewives, Lynette Scavo, also uses this tactic in season one to get her twin boys into the best private school in their area, called Barcliff Academy. Together with her husband, Tom, Lynette contemplates paying the same exact cash amount to ensure her sons are able to attend the elite school after the headmaster tells them that their kids have an educational background that is "a bit more common than we would prefer."
A bizarre private school bidding war erupts, with the school pitting a number of families against each other to see which parents will be desperate enough to cough up the sizable chunk of change so their kids will be able to enroll in Barcliff. In the end, Tom and Lynette sell Tom's cherished boat to make the donation.
Apparently the truth is just as strange as fiction, huh?