Funniest Scene in Blockers
The Funniest Scene in Blockers Didn't Actually Make It Into the Movie, According to the Cast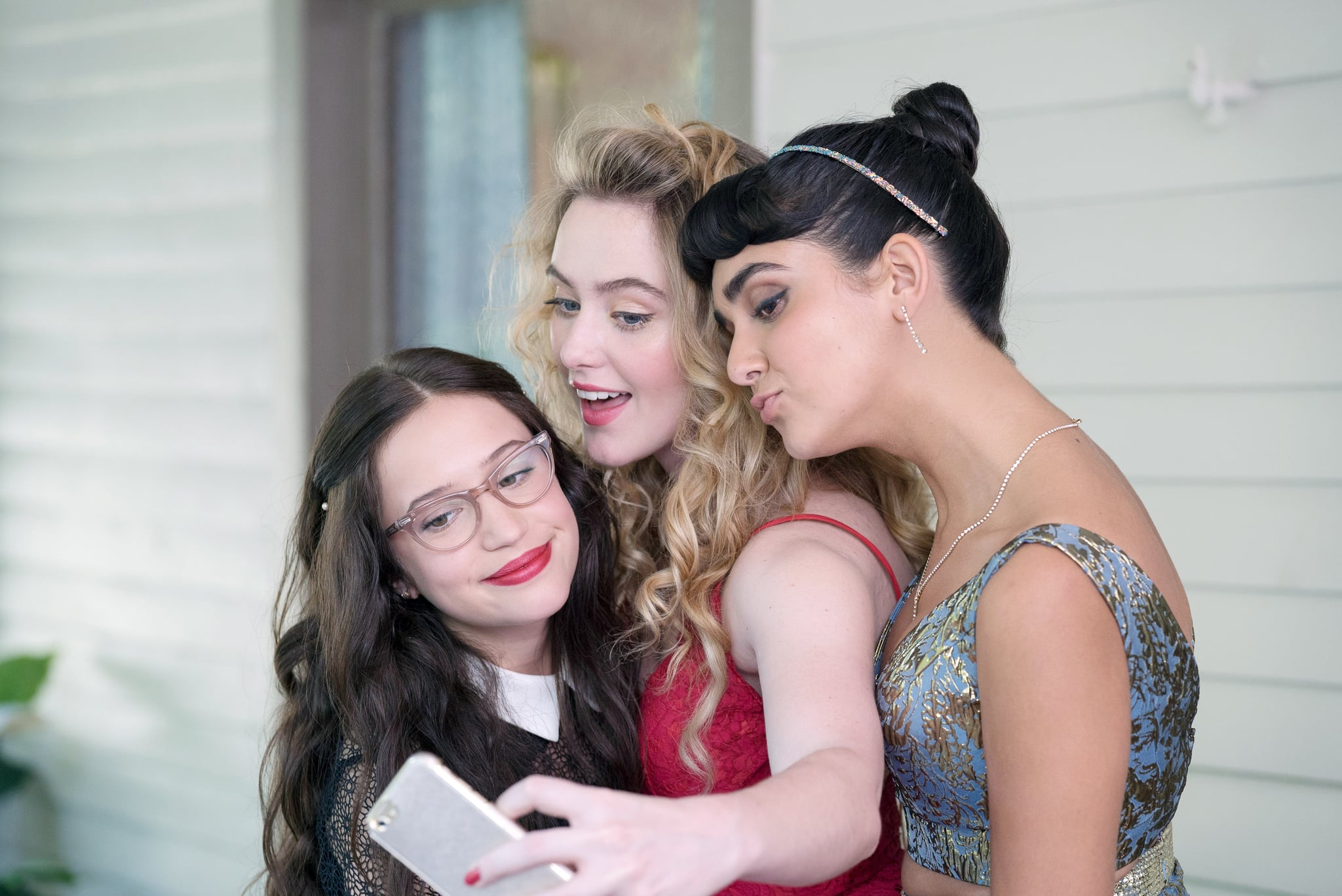 You'd be forgiven if you assumed the true stars of Blockers were Leslie Mann, John Cena, and Ike Barinholtz. The three adult actors are all over the feminist, Kay Cannon-directed comedy's posters and cracking outrageously raunchy jokes in the trailer, but the truth of the matter is that the film's three talented young stars — Kathryn Newton (Big Little Lies), Geraldine Viswanathan (Janet King), and Gideon Adlon (American Crime) — are the ones who make off with the entire movie thanks to their authentic (and seriously f*cking funny) performances.
For those of you who opted not to watch Cena butt-chug a beer in the Blockers trailer, the movie follows three overprotective parents who go to great lengths to stop their daughters from having sex on prom night. The premise might sound ripe for stereotypical portrayals of high school seniors, but thanks to Cannon's direction, the three best friends are fleshed-out individuals who you could easily see yourself cracking up with in the cafeteria. In fact, over the course of filming, Viswanathan, Newton, and Adlon ended up becoming such good friends in real life that they could barely make it through one scene in particular without breaking.
"It's not in the film, but there was this really big fight scene outside of this liquor store in the movie. They had us doing a bunch of wild lines, and Geraldine is supposed to be coming down from a trip," Adlon told us during a recent phone conversation ahead of the movie's release. "There's this one part where she's like, 'My dad makes me drink raw eggs!' I don't know, it was also 4 in the morning, so anything we said, we couldn't keep it together. I remember actually crying of laughter, and not being able to say a line without laughing."
Viswanathan wholeheartedly agreed and even started laughing herself when she recalled filming it. "The big fight scene that didn't make it into the movie was great because we're such close friends, and it was really funny to watch each other get really angry at one another. It was just so silly," she said.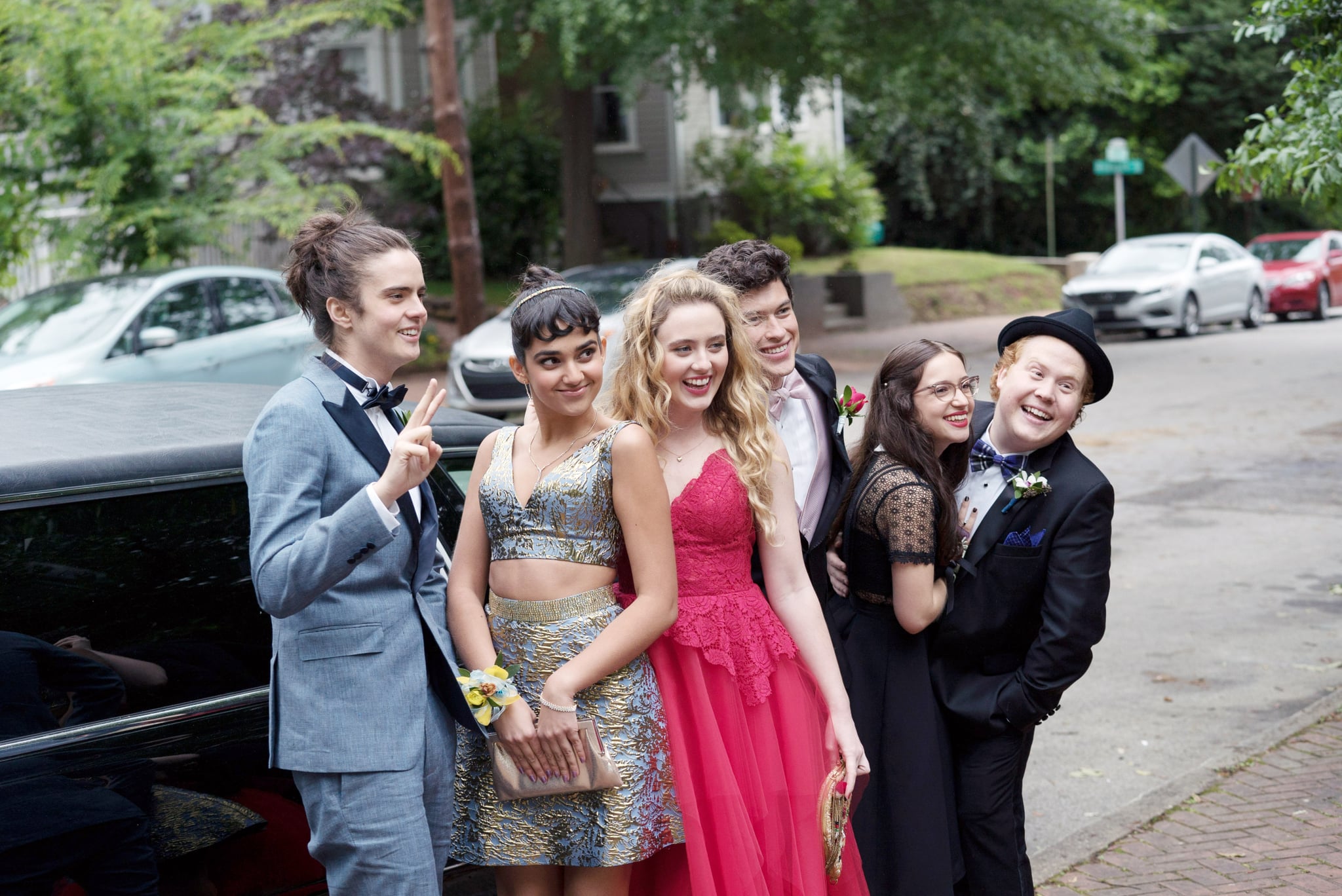 We can't be the only ones scheming to get our hands on this unreleased footage . . . right? Fortunately, a close runner-up is one of the first scenes in the film, where you get to see their characters agree to the sex pact.
"The lunch table scene with the girls had us giggling a lot," Viswanathan added. "It was the first scene we really shot together, and we were all feeling each other out and seeing what we were doing with our characters. We definitely had a lot of free reign with that. Little tidbits [of our own] made it into the movie, which was really cool to see."
"The lunch table scene took all day, but in the best way. We did it so many different times and had so many different jokes. We're so lucky, because we had such great writers behind the camera who kept it fresh," Newton agreed. "When you're filming at 4 in the morning, Geraldine and Gideon just made me cry. Sometimes I couldn't even look at them. I'd be like, 'You want me to look at the floor?' They're too funny! They're so good and so funny that I couldn't keep it together."
At the end of the day, it's pretty remarkable how easily this unexpectedly sweet film seamlessly balances d*ck jokes with tender, more personal revelations about growing up, femininity, and what it means to really be an adult. Regardless of whether or not that unreleased scene ever sees the light of day, just know that the film is going to have you — just like the cast — laughing until you cry.
Blockers is now in theaters.