Game of Thrones: The End Is Coming Spotify Playlist
The Game of Thrones Creators Made a Playlist That Teases How Season 8 Will End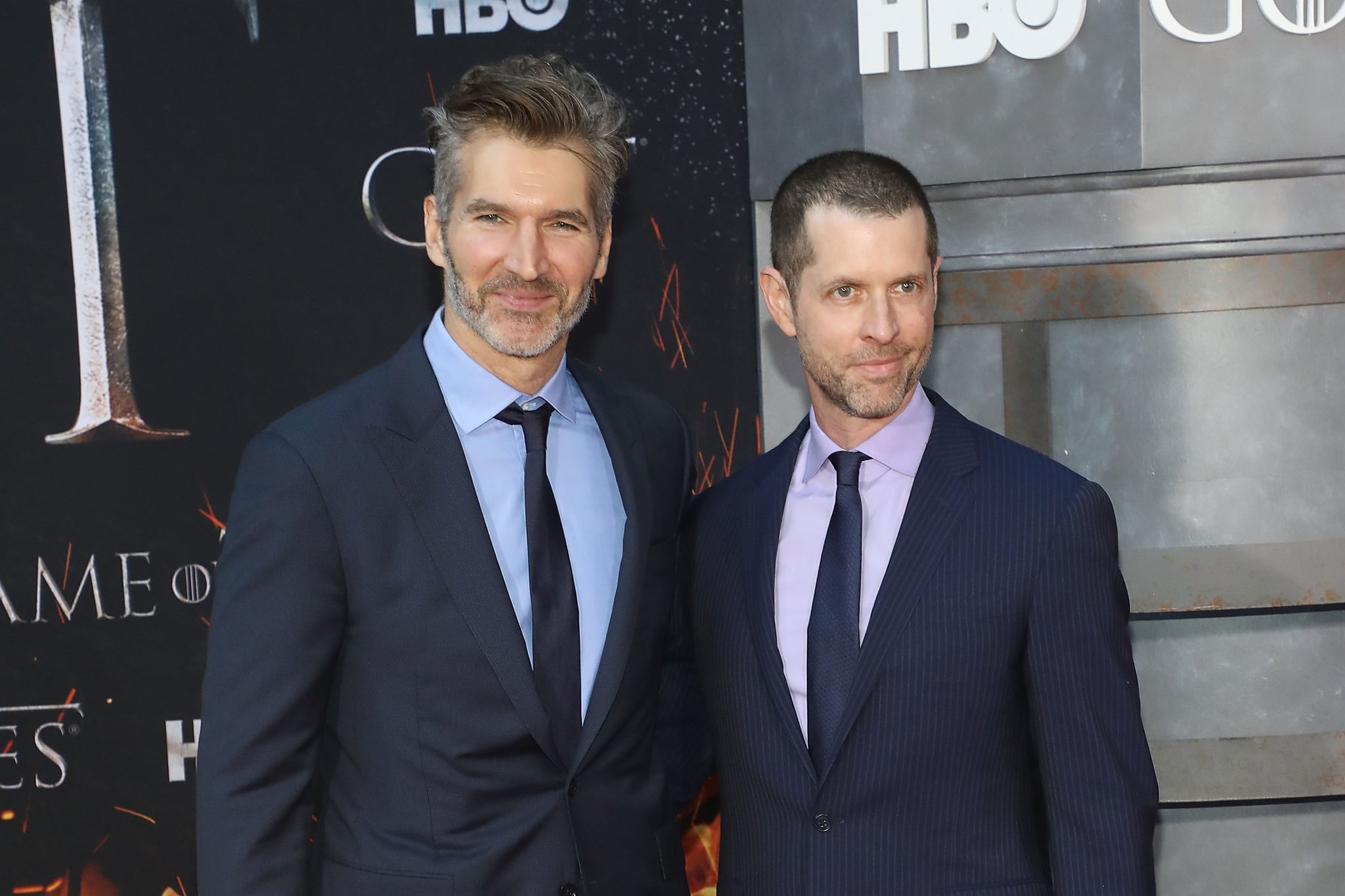 The premiere of Game of Thrones' eighth and final season is merely days away, and we have more theories about how the series will finally end than there are main characters. Will the aftermath of the great Battle of Winterfell be too great to bear? Will the Iron Throne even exist at the end of the series? Well, if you really want to know, Game of Thrones creators David Benioff and D.B. Weiss have figured out a way to give fans a hint as to how the beloved series will end — with a playlist.
In a celebration of the end to their insanely popular fantasy series, Benioff and Weiss collaborated with Spotify to bring fans Game of Thrones: The End Is Coming, a playlist that captures the essence of the show and its final season. "We were looking for songs that made us feel the way the show made us feel," the creators told For The Record, Spotify's blog. And then the duo dropped the metaphorical bomb.
"The answer to the ending is one hundred percent hidden in the playlist choices," they said in an email. "No one will believe us, but it's true."
Before you get too excited, there is no song on the playlist titled "The Night King Gets Got and Jon Snow Rules the Seven Kingdoms With His Aunt-Wife." Instead, the playlist is chock-full of classic hits like "Her Black Wings" by Danzig, "POWER" by Kanye West, and "Girl From the North Country" by Johnny Cash and Bob Dylan. If you're looking to decipher which song is the ultimate clue to the final season's conclusion, you'll have to do some very educated guessing. Or you can just wait until the season premieres and guess along with the rest of us.
Whatever you choose to do, the playlist is definitely worth a listen for any diehard Game of Thrones fan. It's purpose is to get fans pumped up before the season premieres on April 14, and it has all the right tunes to do so! If the 50 songs aren't enough for you, you can also stream HBO-curated playlists for each season, all of which include the show's score created by composer Ramin Djawadi. Happy listening!
Game of Thrones: The End Is Coming Playlist
Image Source: Getty / Taylor Hill