Game of Thrones Purple Wedding Cast Tweets
The Purple Wedding: What the Game of Thrones Cast Has Said
This week's "Purple Wedding" on Game of Thrones has us both celebrating and asking a lot of questions, but truth be told, we're still in shock. If you haven't watched the episode this week, stop reading now, but you may have been spoiled already if you read Twitter, because the Internet is already going crazy — including the show's own stars. Stars like Peter Dinklage and Sophie Turner have piped up with their own reactions, plus the man responsible, author George R. R. Martin, has also talked about the shocker. See what they've said so far about the major death.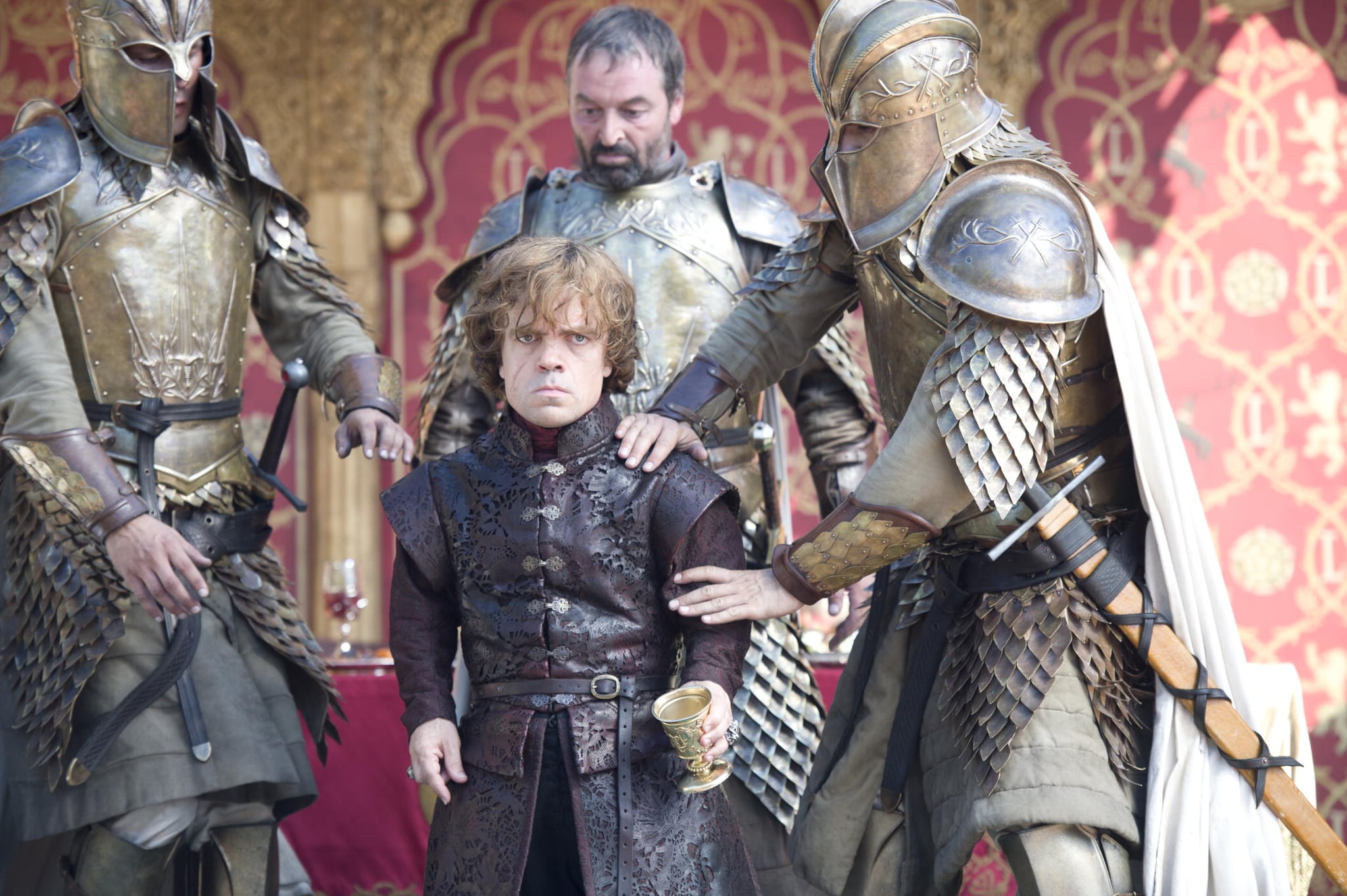 Peter Dinklage
Tyrion Lannister himself tweeted a series of funny quips about the episode.
Best episode ever!

— Peter Dinklage (@Mrpeterdinklage) April 14, 2014
Hey Joffrey, everyone knows you're not supposed to get "choked up" at your own wedding

— Peter Dinklage (@Mrpeterdinklage) April 14, 2014
Looks like GRRM made fans happy for once, that's about as rare as seeing a living and breathing dinosaur

— Peter Dinklage (@Mrpeterdinklage) April 14, 2014
Sophie Turner
Turner, who plays Sansa, talked to Vulture about Sansa's implication in the poisoning.
"Everyone thinks I did it. I guess you'll just have to wait and see. Sansa, the great thing about this, they start to suspect that Sansa is the dark horse, and that's exactly what they should be thinking, because she is a dark horse. Maybe not because she'd kill someone, but she's definitely plotting something."
George R. R. Martin
Game of Thrones author Martin talked to Entertainment Weekly about the decision to kill Joffrey.
"Every once in a while you have to give the good guys a victory — where the guys who are perhaps a lighter shade of gray have a victory over the guys who are a darker shade of gray. The Red Wedding and this — fans call this the Purple Wedding — occur in the same book. In the TV show, it's separate seasons. But Joffrey's death was in some ways a counterweight for readers to the death of Robb and Catelyn. It shows that, yes, nobody is safe — sometimes the good guys win, sometimes the bad guys win."