Gilmore Girls Entertainment Weekly Cover April 2016
3 Exciting New Details We Just Learned About the Gilmore Girls Revival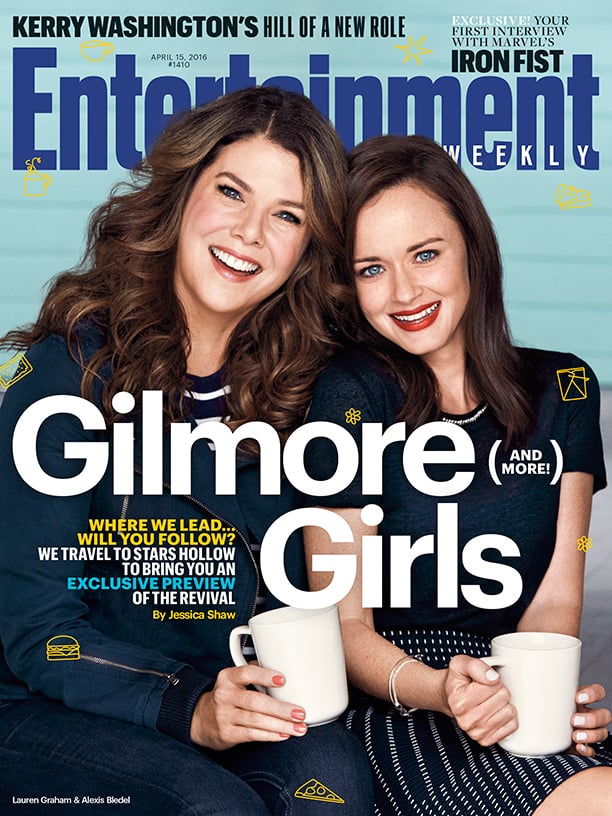 The girls are back in town! Of course, I'm referring to our beloved Gilmore Girls and Stars Hollow. Netflix's revival is officially underway, and Lauren Graham and Alexis Bledel appeared on the cover of this week's Entertainment Weekly to promote the highly anticipated reboot. We've been collecting all the details about the new Gilmore Girls since the news was first announced, but there are some cool new tidbits in the article. Here's what we learned!
They're definitely movies. It was rumored that the format of the reboot would consist of four 90-minute installments, tentatively named after each season of the year. Creators Amy Sherman-Palladino and Daniel Palladino have confirmed this, and are referring to the installments as movies.
The invitation for

Melissa McCarthy

to appear is still out there. There has been a lot of back-and-forth about whether McCarthy would reprise her role as Sookie St. James, but it seemed like McCarthy either never got the memo, was too busy, or both. Sherman-Palladino confirmed that they have definitely reached out to her: "We've just put it out into the universe; we're here until May 10. I know what the scene is. I'll pre-light it for her. She can drive up, run in, shoot it, and run out. I can get her in and out in two hours."
Those "final four words" are still unknown. As staunch Gilmore Girls fans known, Palladino originally wanted the series to end with a mythical four words. Things didn't work out that way, but it's been promised that the new series will end with those four words. "It's not as resolved as I thought they would be," Lauren Graham told EW. "I keep saying, 'Hey, does anyone else notice this is actually not an ending?' Amy and Dan just giggle at me."