Gotham TV Show Review
5 Reasons Gotham Needs to Be on Your Fall Must-See List
Gotham, which debuts this week, is one of Fox's most-buzzed-about new shows — and for good reason. I saw the first episode of the Batman-inspired series, and there's a lot to love. The show revolves around James Gordon (Ben McKenzie) as a young detective working his way up the ranks in Gotham. We meet him right as he and his partner Harvey (Donal Logue) take on the murder of Bruce Wayne's (David Mazouz) parents. The series premieres Monday, and if you like what you read below, you should definitely check out the trailer.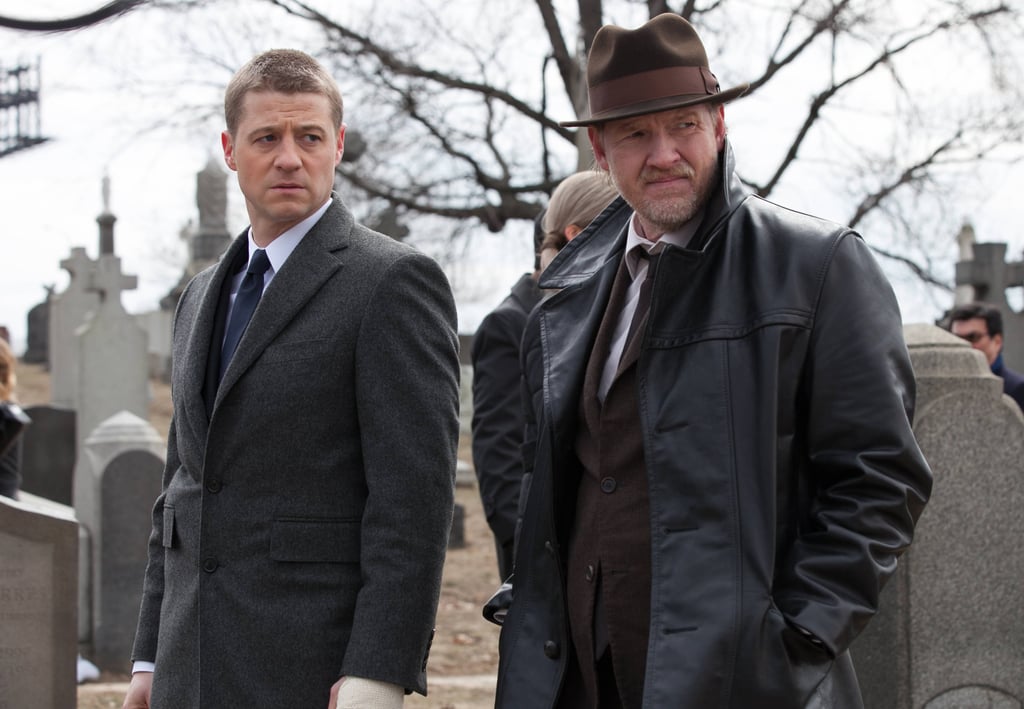 It starts out with a bang . . . literally. Let's be clear about one thing: Gotham isn't the story of Batman. It's the story of James Gordon attempting to clean up the crime-ridden streets of Gotham before a superhero rises up to clear the scum away, and Gordon's story begins with the death of young Bruce's parents. I'm not giving much away here, but the very first scene is the back-alley shooting of Thomas and Martha Wayne. It's nice that the show at least sticks close to the myth of Batman, and the dark sequence sets the tone for the whole show.
Ben McKenzie makes a great hero. Anyone who was addicted to The O.C. back in the day probably already has an affinity for McKenzie, but he's a lot closer to his cop character on Southland than Ryan Atwood. He turns in a great performance as a straight-shooter detective who is horrified to learn that he might be the only guy on the force who isn't crooked. It'll be interesting to see how the character evolves throughout the season, once he starts coming to terms with the wicked ways of Gotham.

Jada Pinkett Smith

is a killer villainess. To be fair, I'm not positive you can count her character Fish Mooney as a villain, given that she's more of just a shady lady. Either way, Smith is excellent as a businesswoman running a questionable establishment downtown. She's both creepy and sexy, playing Fish so close to the vest it's hard to tell which side she's actually on. It's been awhile since we've seen her in a fun role like this, and she's infinitely watchable.
The Penguin! Plus more budding villains. Oswald Cobblepot, aka The Penguin, is introduced as one of Fish's minions in the pilot. We already know he's going to be the big villain of the first season, but there are a ton of other classic baddies crawling around the first episode as well. We also meet young Catwoman (Camren Bicondova), the future Riddler (Cory Michael Smith), little Poison Ivy (Clare Foley), and a random stand-up comedian who may or may not turn into The Joker.
The city of Gotham itself is like a work of art. The show's aesthetic is almost more like a movie than an hour-long primetime drama. It's dark, shadowy, and very reminiscent of a Frank Miller film like Sin City. Though Gotham is inspired by New York, it definitely feels like no place I've even been.