The Wild Story Behind the Movie Hustlers
The Wild True Story Behind Hustlers Will Actually Blow Your Mind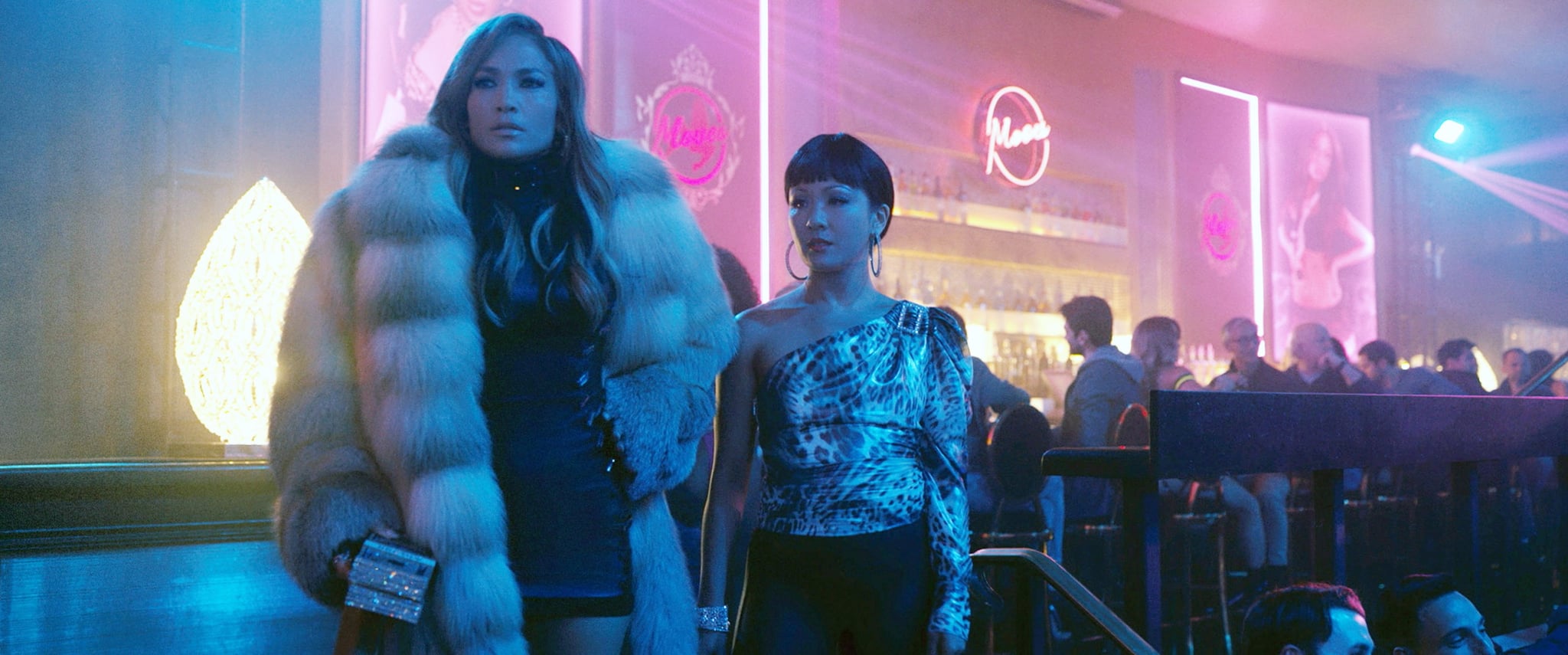 In addition to featuring a stellar cast of women (hello, Cardi B and Lizzo!) and seasoned director Lorene Scafaria at its helm, the upcoming Jennifer Lopez-produced Hustlers is also based on a true story. In late 2015, The Cut journalist Jessica Pressler scribed a longform piece on Roselyn Keo and Samantha Barbash's strip club misadventures, during which they stole from the rich and gave to themselves. Now, these women are getting the Hollywood treatment, respectively portrayed by Constance Wu and Jennifer Lopez. If you're curious about the shocking story behind this glitzy Hollywood comedy, keep reading — it's going to be a wild and flashy ride.
The Relationship That Started It All
The story starts with Roselyn Keo, the daughter of Cambodian refugees. Keo had been going to Berkeley College in New Jersey and trying to support herself and her grandparents with a job waitressing at New City Diner in Nanuet, NY. There, Keo encountered a manager from Lace Gentlemen's Club who tempted her with a meatier salary. She would move on to other strip clubs such as Scores, Flash Dancers, and Hustler Club. It was at this last joint where she'd meet Samantha Barbash (or Samantha Foxx), who would take her on as a protégée. Barbash's go-to method was to meet with Wall Street clients, who would drop thousands of dollars a week at Hustler.
Keo has a theory about the wealthy guys who she serviced, musing to Pressler, "You make money, but you're not happy, so you go out and splurge on strip clubs and drinking and drugs, then the money depletes and you have to make it again. The dancers are the same way. You make money, but then you're depressed, so you end up shopping or going on vacation, and the money depletes, so you go back."
How the Scam Kicked Off
Keo eventually left the strip club life after having a daughter with her on-and-off boyfriend. Craving financial autonomy, she later returned to work after the market collapse of 2008. Then, she saw that Barbash was hatching a new plan to score money. Targeting wealthy men in midtown Manhattan and Long Island, Barbash fished clients by sending them sexy texts and pictures (not necessarily always of her). In this process, which Keo likens to marketing, Barbash would then send out a stripper to wine and dine the men. The women offered the men drugs and would then run their credit cards. If the guys didn't want drugs, Barbash had a concoction of MDMA and ketamine that she would use to spike their drinks. "Just a sprinkle," Keo told Pressler.
New girls would offer oral sex for $300, but Keo and Barbash knew that they couldn't compete and didn't want to have sex themselves. Thus, the women outsourced sex workers, who received a much smaller cut of the money earned. Together, the duo made up to $100,000 per night. Barbash marketed and Keo kept meticulous clientele records in addition to managing the business. But the two leaders would butt heads, as Keo believed that Barbash had no business sense and took in too many strippers with problems.
The Arrests and Aftermath
Barbash would be the first to get arrested by the NYPD in June 2014 and Keo the last, along with their associates Karina Pascucci and Marsi Rosen. The four women were charged with grand larceny, forgery, conspiracy, and assault. While they pled guilty, they received little to no jail time, according to The New York Post. While Keo has been supportive of Hustler on social media, Page Six reported that Barbash had been contemplating a lawsuit over the new film. Both women will be coming out with books — Keo, The Sophisticated Hustler, and Barbash, Underscore.