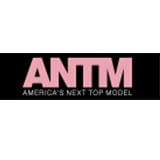 Season 24 is here! We've partnered with VH1 to share our favorite moments from America's Next Top Model in preparation for its exciting return.
Guess who's back — back again? It's Tyra Banks, and she's bringing America's Next Top Model back to the air with her! Unless you took one very long nap between 2003 and 2016, this iconic show — also known as ANTM — was definitely on your radar, if not one of your favorites of all time. Twenty-two (of a total 23) seasons were spent laughing, crying, and watching Tyra coach waves of young models looking to make it big. We lived to hear her say "You wanna be on top?" in the show's intro and anxiously waited to see whose photo dramatically disappeared from the group shot after each episode. Learning the show was ending crushed our hearts, but this news might be enough to put it back on the mend.
To celebrate ANTM's much-anticipated return, let's take a walk down memory lane and relive the moments that made it a true pop culture staple. From nightmarish makeovers to the models that broke barriers, read on to see seven of our most memorable picks. Then watch season 24 unfold Tuesdays at 8/7 Central on VH1.