Is Hannah Brown in Dancing With the Stars Season 28?
From Bachelor Mansion to the Dance Floor: Hannah Brown Is Joining DWTS!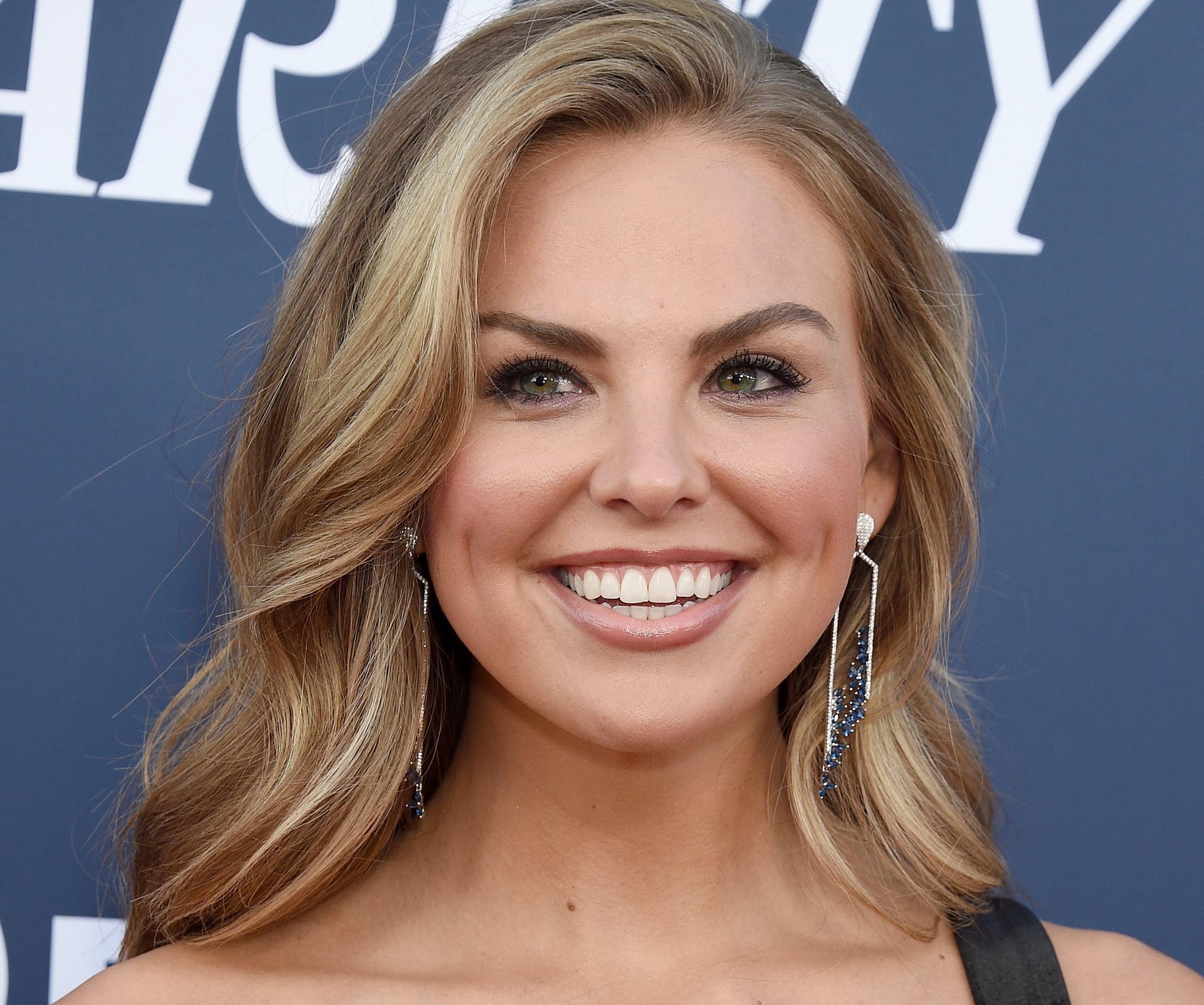 It looks like our favorite former Bachelorette is ditching the boy drama for some ballroom lessons! On Aug. 21, Dancing With the Stars announced which stars will be hitting the dance floor for season 28, and Hannah Brown made her appearance bearing a basket of roses (of course).
Us Weekly first reported that Hannah might be competing in season 28 of Dancing With the Stars, set to premiere on Sept. 16. It all began when the dancing competition's official Instagram page posted a black-and-white photo of one of their contestants, with the caption reading, "We'd LOVE to tell you who this is .. . But we're going to make you wait a few more days. 😏 Any guesses? #DWTS."
Fans immediately began speculating the woman in the image was Hannah for two main reasons: her beauty marks and the caption's emphasis on the word "LOVE." They were quick to point out that it could be referencing her time on The Bachelor and The Bachelorette. It isn't far-fetched for Hannah to join the dancing competition, and she isn't the first member of Bachelor Nation to do so! Who could forget Joe Amabile's time on the dance floor — especially that time he convinced Jordan Kimball to join him for a performance?
We can't wait to see Hannah cha-cha her way into more hearts when Dancing With the Stars premieres on Sept. 16!