Jacob Anderson Responds to Game of Thrones Petition
Game of Thrones' Jacob Anderson Reacts to the Petition to Rewrite Season 8: "I Find It Quite Sad"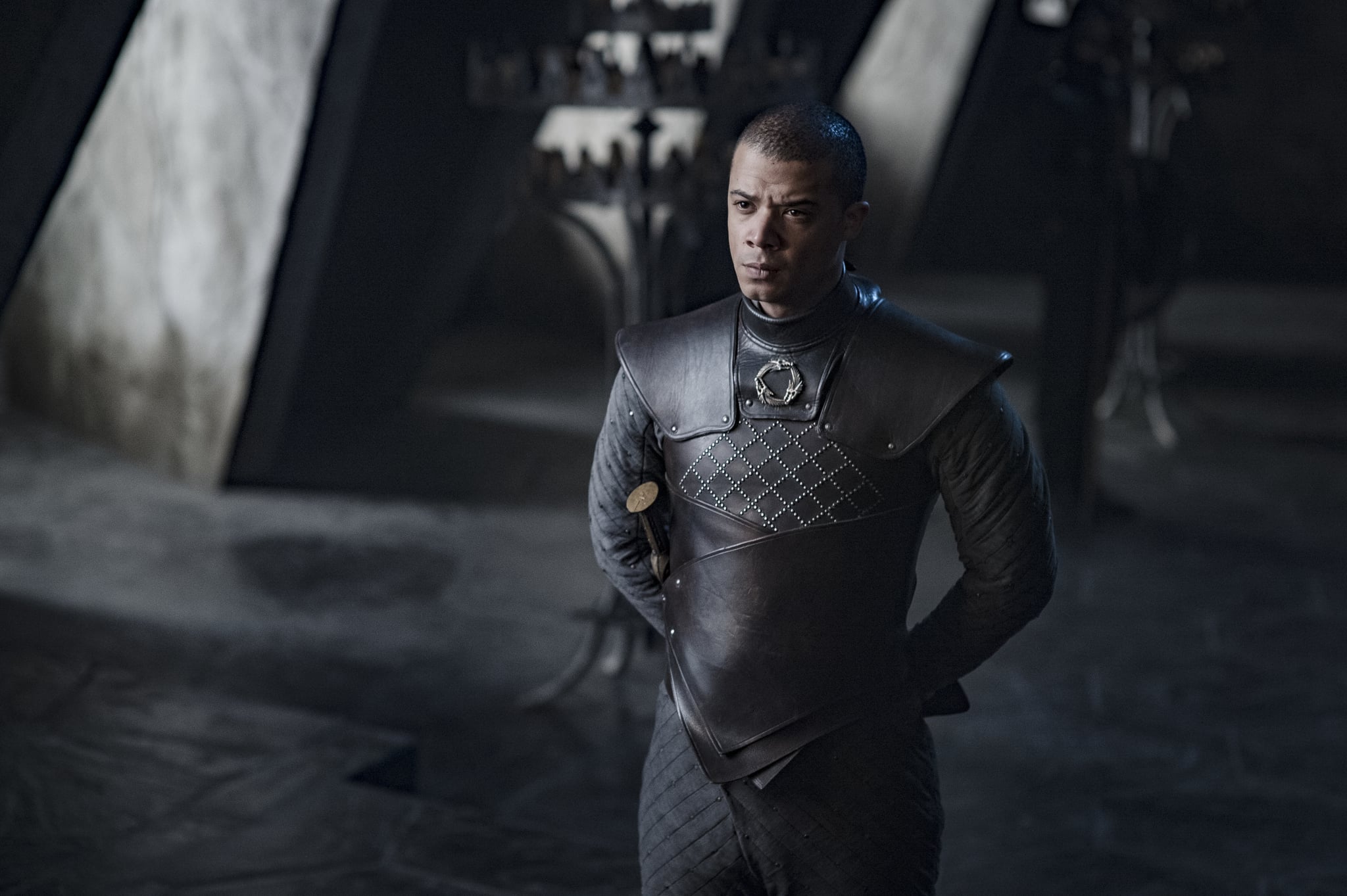 Jacob Anderson is going full Grey Worm on that pesky Game of Thrones petition to rewrite the final season. The 28-year-old actor (and songwriter, under the moniker "Raleigh Ritchie") stopped by Strahan and Sara on May 17 to talk about the show and set things straight about the show's last few episodes.
Anderson admits he's surprised his character, Grey Worm, made it to the final episode after six years on the show. With all of GOT's twists and turns, it's hard to know where anyone will end up — which is part of the reason why fans are so twisted up over season eight. In fact, the disappointment runs so deep that over 1 million fans signed a petition on Change.org to "remake season 8 with competent writers." Anderson is not amused.
"I think it's rude. Obviously, the show feels to people like it belongs to them," he told hosts Michael Strahan and Sara Haines. "That's really good — I think it's really important when people take something into their heart and it means something to them. However, it doesn't. I just mean that in the sense that I was there and the crew, in particular, are like the hardest working people I've ever met. I think to trivialize their work in that way — I find it quite sad."
There's still one episode left of season eight, so perhaps fans will change their tune once the story wraps up. If not, Anderson's words are good to keep in mind — there's a lot more going on than meets the eye. No matter how the show concludes, there's one thing we know for sure: the ending will cause a lot of conversation.