Jared Padalecki Interview About Supernatural Season 11
Supernatural Season 11 Will Give You "Warm and Fuzzies," According to Jared Padalecki
Can't get enough Supernatural spoilers? Good! The stars recently appeared at Comic-Con, and between Jared Padalecki cracking jokes at the panel and Jensen Ackles confessing his love for Game of Thrones, the boys spilled some great intel about the upcoming season. Along with a table full of reporters, we caught up with Padalecki and got the scoop on what he's the most excited about in season 11, as well as why Supernatural is one of the only shows that can pull off an entire episode in an Impala. (In case you missed it, that's totally happening.)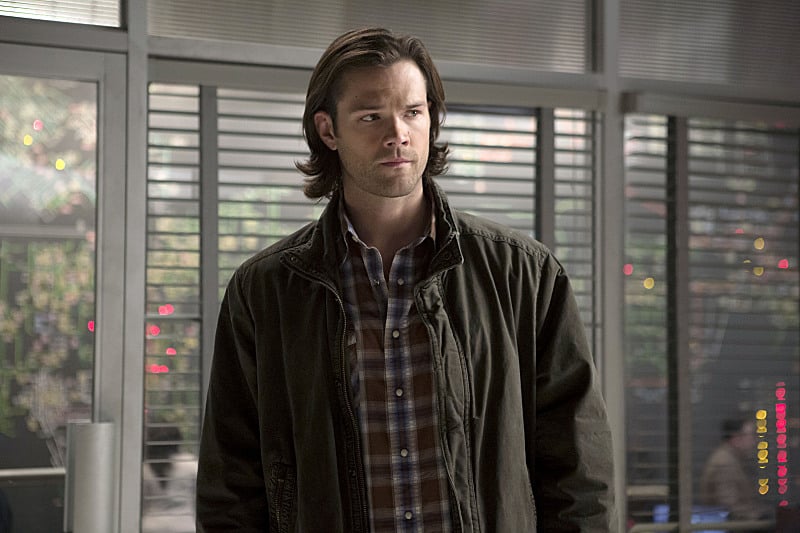 What are you excited to see coming up in season 11?
Jared Padalecki: The brothers are brothers again! We have had so many years where these boys have had reasons to be apart. Even though they don't know what The Darkness is, it's pre-biblical. It predates God, Castiel, and Crowley, so they are completely out of the world. The boys are there together, and that is supercool for me. I am a brother, and so is Jensen. I have two sons who are brothers, so I love this. It's a lot of what Supernatural is about besides just the words on the page.
Would you say this season is a good one for people to jump into Supernatural?
JP: Supernatural is a tough one to just jump into, but then again, I can understand why someone wouldn't have 220 hours just laying around.
It's a tough binge-watch.
JP: It's a hell of a binge. I love meeting a fan of the show in whatever arena. When someone says, "Hey, I have seen all the episodes," I am like, "F*ck, you have dedicated a lot of your life to the show. I have too; we have that in common." It's like when you meet an alumni or something. Anyone is welcome to come in whenever they want and however they want, but I think the best way to get involved is to start at day one. That's your down payment on a family. We are all in it together and we have all been down these roads so many times together, and that is what the show is about.
There's an upcoming episode that takes place just in the Impala — do you feel like that's the kind of thing only Supernatural could pull off?
JP: It's so cool. It's fairly unique to Supernatural that we can do these crazy episodes where it's a sitcom or it's CSI: Miami or a Japanese game show or whatever. I have played Jared Padalecki on Supernatural; it's just so bizarre. There was one scene where it's Jensen and Jared playing Sam and Dean playing Jensen and Jared playing Sam and Dean. That is literally it. The writers and actors feel like even if it's not a home run, the fans will still appreciate it and stick with us. I am really excited about the episode. It is going to be a show unlike any other in Supernatural history. As soon as I read it I was like, "That's awesome!" There is fun stuff where we're in the car, and you can hear it but you can't see it. It is going to be so cool. You'll get all the warm and fuzzies.
Related Links: