Are Jordan & Jenna From Bachelor in Paradise Still Together?
Bachelor in Paradise: Jenna Denies Cheating on Jordan, Vows to Win Him Back on Instagram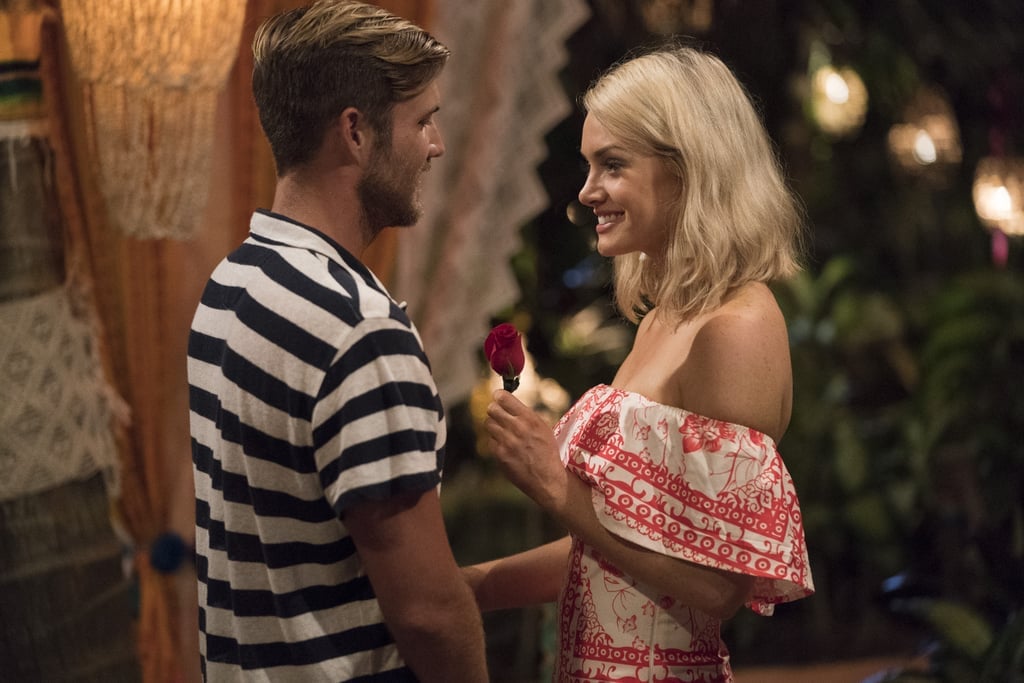 Image Source: ABC
Welp, it's official: Bachelor in Paradise's Jordan Kimball and Jenna Cooper are no longer, and the situation keeps getting messier by the day.
The 26-year-old Florida model, who previously competed on Becca Kufrin's season of The Bachelorette, confirmed his breakup with Jenna in a somber Instagram caption (accompanied by a black and white headshot, natch) the day after the reality show's dramatic finale, in which cheating allegations surfaced. "To think, to feel, to fall. These emotions interact with experiences and people, when you find a person you think about them, you feel when they feel and sometimes you fall," he wrote. "Being careless with someone that you give your heart to and reach milestones with isn't sensible no matter what the terms may be . . . I'll be taking time to pursue my inner peace and she will always have me to talk to."
Although Jordan was full of wild antics during Becca's season, he was far more toned down on Bachelor in Paradise. In fact, Jordan and Jenna surprised everyone in Bachelor Nation by coming across as what appeared to be the season's strongest couple. Jordan seemed to be instantly smitten with Jenna, and later took their relationship to the next level in a fantasy suite. By the end of the season, Jordan proposed, and the couple began planning a wedding (with Chris Harrison as the officiant, no less).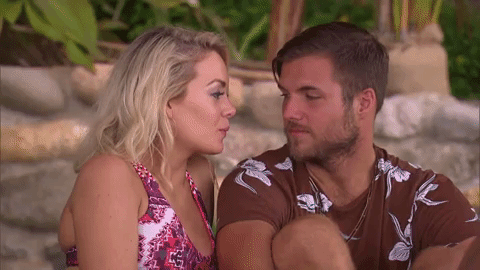 Image Source: ABC
Shortly before the finale aired on Sept. 11, however, franchise spoiler blogger Reality Steve shared screenshots of text messages reportedly sent from Jenna to an unidentified man. Some of them were graphic in nature, while others claimed that she only started a relationship with Jordan to bring publicity to her business and that she doesn't even like him, "let alone love him." Jenna denied the cheating allegations, but Jordan admitted he didn't believe her. He explained to People that the news "felt like a body drop," and that the state of their engagement was in limbo. "I got taken down. I'm weak in the knees and I feel like I have rocks in my stomach."
Like a few other couples this season, Jenna and Jordan have since split for good, although Jenna is determined to get him back. The social media manager posted a grainy screenshot of her and Jordan riding horses on the beach, accompanied by a long caption that made it clear she wants to fight for her man. "Please stand by as I prepare to provide the true facts that will demonstrate the fraud perpetrated by terrible individuals," she wrote under the Sept. 14 photo. "Please be patient as this takes time . . .to Jordan, I am sorry that horrible people have used fabricated, hateful efforts to come between us. I promise you that the truth will be set free in the coming weeks, and it will unquestionably be to your satisfaction. To the persons that did this to Jordan, myself, our relationship, the show, our families, and our fans, justice is coming to you."
Jordan has yet to publicly respond to Jenna's Instagram.